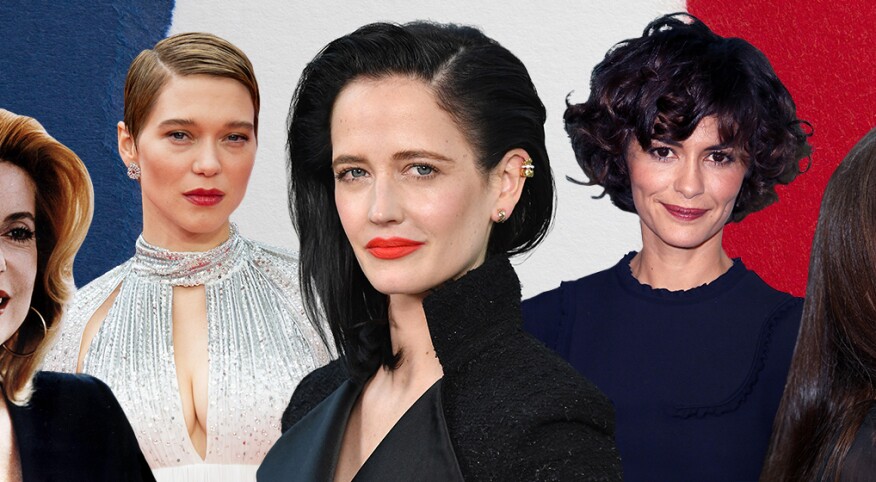 It's impossible to watch the magnifique Marion Cotillard, Léa Seydoux, Eva Green and Audrey Tautou on screen and not be struck by their dazzling beauty. For years, French women have remained the gold standard for allure, chic and mystery (think Brigitte Bardot and Catherine Deneuve). However, the effortless and inspiring beauty of French women is easier to create than it seems — and bonus: It will save you time! Here are tips from top celebrity makeup artists. You, too, can look and feel ooh la la!

Attitude is everything

Before you can look like a French woman, you need to think like one. French women don't care about appearing perfect. They prefer to look healthy, fresh, natural and effortlessly sexy — like they just rolled out of bed after a romantic rendezvous.

Skin care is crucial

The foundation of French beauty is skin care. In fact, maintaining their skin is so important to French women that they would rather splurge for facials and skin-care products than makeup. Achieving gorgeous skin requires removing all makeup before going to bed, applying SPF whenever outdoors and using clean, organic or eco-friendly skin-care products. When possible, allow your skin to be naked — sans makeup — to let it breathe.

Let the real you shine through

The key to a natural French makeup look is to not hide your flaws, but to highlight your strengths. Begin by applying a facial oil or moisturizer to clean skin and allow it to sink in, then layer with a good SPF. Use a light BB cream, tinted moisturizer or — if you prefer less — a few dabs of concealer wherever you might need a little extra coverage (dark under-eye circles, corners of eyes, redness, blemishes) to even out skin tone. Blend sparingly around the corners of your nose to avoid caking. If almost bare skin gives you pause, mix a few drops of moisturizer into your regular foundation to lighten coverage. The goal is that your natural skin shines through.

Makeup — less is more

French women adore bronzer because it gives that instant weekend-in-St. Tropez glow. Dust bronzer wherever the sun might kiss your skin — forehead, cheeks, nose and chin. It also can be applied to eyelids instead of eyeshadow for a more natural look.

The eyes have it

For eyeshadow, choose a soft creamy or powder neutral palette (avoid sparkles and shimmers) applied with a brush or your fingertips. Keep your eyebrows full and natural (fill sparse eyebrows with an eyebrow powder or pencil), and by all means never pluck above, only stragglers below. To make eyes pop, add highlighter below the brow for instant lift and greater contrast. Be generous with black mascara (avoid waterproof), add several layers to the top lashes, and line eyes with black or dark brown — including the inner lids. For added drama at night, consider adding a wing to the corner of your eye.

Lip service

When you think of French women you probably imagine classic red lips. While red is still popular, many women prefer nude lips, with just a swipe of dusty rose lipstick or clear lip balm. Makeup artists recommend highlighting your eyes or your lips, but not both. The bolder the eye/lip, the softer the lip/eye.

Hair, perfectly imperfect

To complete the French look we can't forget hair. It is the frame for your face. Say au revoir to your weekly blow-dries; they are not the norm in France — nor are manicures! French hair starts with a great cut and using products to make it shine. Time saver: French women usually don't wash their hair every day. Simply run your fingers through your tousled mane … and voilà!