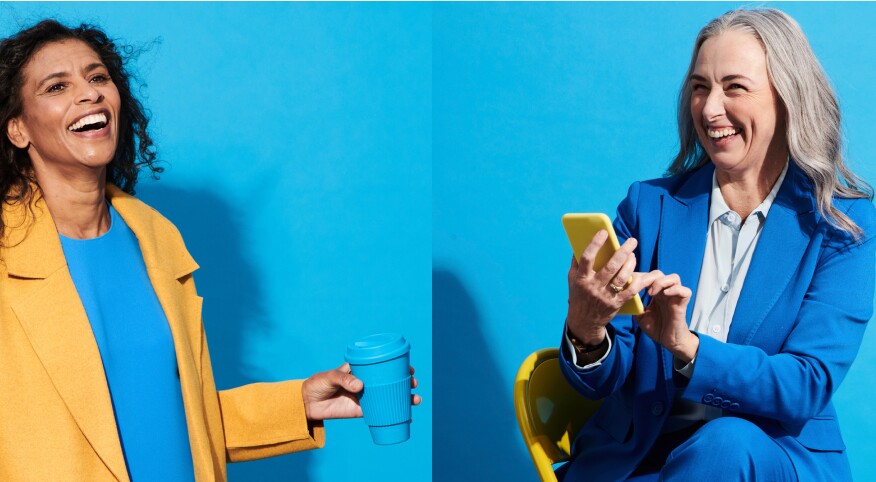 Launched nearly five years ago, The Girlfriend is a free digital newsletter publishing every Thursday. This award-winning publication celebrates all women over 40 and trumpets the importance of female friendship. As girlfriends ourselves, we are fully aware of how vital our connections are, especially as we age. The Girlfriend also offers readers the best in health, beauty, sex, career, self-care, lifestyle and relationship coverage.

To celebrate our 5th anniversary, The Girlfriend wants to celebrate, well, our girlfriends. We want to celebrate the extraordinary women who lead by example and who inspire others to be more and to do more. With that in mind, we're looking for nominations of role models in five different categories: the arts, caregiving, healthcare, volunteerism, and career leadership. These are women who've made sacrifices and who've given their all to excel, whether it involves making a ripple impact across her community — or across the world — in a manner that is truly incredible to watch.

Therefore, we would like you to write and submit an essay of no more than 300 words about how the woman you are nominating is making a difference at a local level or a national level — of just within their own home. By doing so, you are not only validating their hard work but you are possibly inspiring hundreds of thousands of Girlfriend readers. Let's champion one another. Let's cheer one another on. Let's always build one another up and never tear one another down.

Email your essay to thegirlfriend@aarp.org between May 2, 2022 and June 3, 2022, and make sure to put "inspiring women" in the subject line. Feel free to upload a royalty-free photo of the woman you are nominating that The Girlfriend and AARP have permission to republish. On approximately June 20, 2022, 10 women will be chosen from each of the five categories — or a total of 50 inspiring women. The top woman in each category — or a total of five women — will receive a Visa Gift Card in the amount of $250. All 50 women will receive a free Relax & Radiate Crate from The Girlfriend valued at over $200. And the best part? We'll be publishing the winning essays so that the women you nominate can be truly appreciated by us all!

Entries will be evaluated on storytelling style, the nominee's impact, and the way in which the nominee has inspired others.

Please include in your email:

An essay of no more than 300 words

A photo (if possible)

The nominee's name, age (if you know it), and city of residence

Your name and the email address through which you subscribe to The Girlfriend

Let's start celebrating! If you know any inspiring women — maybe your mother, sister, friend, neighbor — let us know about them!

Editor in Chief Shelley Emling

Please read the official rules here.