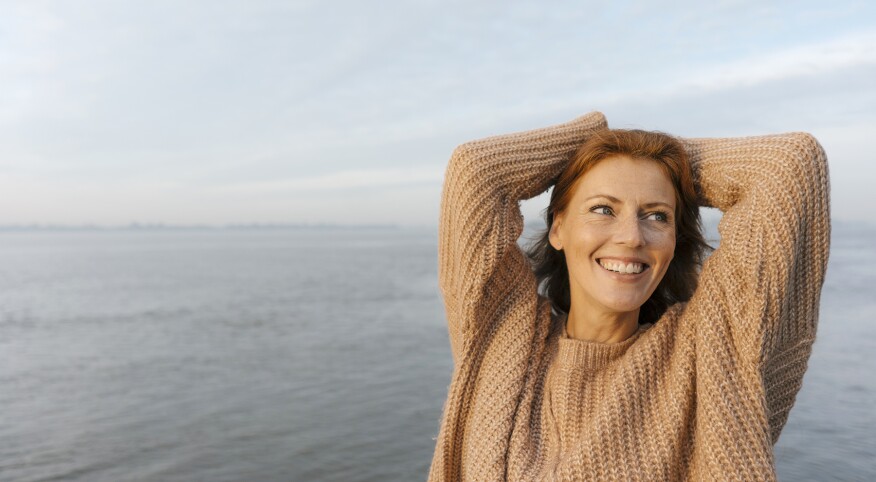 You've never been more invisible, but on the flip side, street harassment is tapering way off.

You've stopped plucking the grays because you'd be noticeably more bald if you didn't.

You find yourself developing a casual friendship with insomnia.

Your cool, fashionable outfits now feel try hard; you innately understand that high heels are Satan's slippers.

Your "monthly visitor" is more like a "quarterly drive by and honk."

Every action has an equal and opposite health scare.

Each new "no" feels less like an explosive failure and more like a chance to lie down.

Your boobs finally feel less important than your brains.

Not getting invited to parties is now a complete relief.

You're slowly forced to break up with bread, alcohol, chocolate and pretty much anything that you love or brings you joy.

Even if you didn't become the doctor your parents had hoped for, you could practically be one from how many symptoms you Google.

You may finally start to make a more respectable paycheck, though it will never be as juicy as the just-out-of-college guy's.

You, all of a sudden, start taking an interest in math, particularly in equations involving how many more years you might have left to live.

You develop an almost eerie attraction to a wide variety of kitchen gadgets.

On your refrigerator is a printout of the ages they were when the oldest, most successful women in your field achieved success.

You take note of new and exciting vocab words — like crone, banshee, hag, matron and ma'am.

"Fear of death" softens into, "A long nap wouldn't be all that bad, now would it?"

Tea begins to inexplicably taste extra delicious.