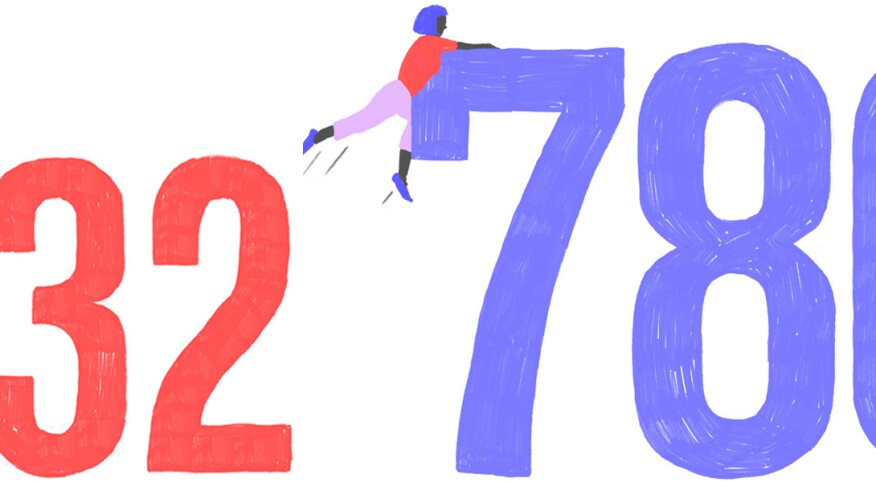 First, the good news: Your credit score may not be as bad as you think. A 2017 CardRatings survey found that women tend to have less confidence in their credit scores than men. Yet an Experian study found that women actually outpace their male counterparts, with an average score of 675, compared with 670.

The bad news is that even though 675 sounds pretty high, it can still cost you. A "good" score is generally considered 700 or higher, and having anything less than that (even by a few measly points) can mean you're saddled with a higher interest rate for the life of that car loan or mortgage or even smartphone contract or insurance plan.

So how do you get from good to great? "One difficulty is that credit agencies don't want consumers to game their scores, so the calculations tend to be very black box," says Sean McQuay, Nerdwallet's resident credit card expert. Time and good financial habits (like paying your bills on time each month) will move the needle the most. But there are other tried and true steps you can make right now to get your score climbing — stat.



Pay off a big charge ASAP, not when the bill comes.
Even if you pay off your credit card balance in full each month, your credit score can still take a hit. (Terrifying, right?!) That's because credit cards don't just report your balances at the end of each month, explains McQuay. Instead, lenders and credit reporting agencies are in periodic dialogue, and any time you use more than 30 percent of the credit available to you, your credit score could contract.

Quick fix: If you can, pay down your balances until you have less than 30 percent credit utilization (that is, the amount you owe is only 30 percent of the total credit available to you). If you're going to make a splurgy purchase, say charging your airline tickets for the rewards points, head online that same day and pay off your credit card bill. "Many people don't realize that you don't have to wait for a statement to make a payment," says McQuay.



Check your credit report.
If you've been avoiding your credit score because you just can't bear to look, hear us out: A study by the Federal Trade Commission found that 5 percent of consumers have an error on their credit report big enough to hurt their loan terms — like a missed payment that was reported in error or a long-closed loan that's still lingering on your report. "Disputing those errors is free and you can do it on your own," says John Ulzheimer, a credit expert and Fair Credit Reporting Act consultant.

Quick Fix: You're entitled to a free copy of your credit report from each of the three credit bureaus — Equifax, Experian and TransUnion — each year by going to AnnualCreditReport.com. (Don't worry, pulling your report won't hurt your score.) If you see something listed that's inaccurate, you can dispute the error online through the credit bureaus.



Make your debt matter less.
In an ideal world, you'd pay off that $5,000 credit card balance and your credit utilization would drop to zero (gold star!). But if you don't have an extra $5k lying around, all hope is not lost. If you can't lower your debt, you can still improve your credit utilization — and your score — by increasing the amount of credit available to you.

Quick Fix: Call your credit card issuer and ask if they'll increase your credit line. "Especially if you're a customer in good standing, it doesn't hurt to ask," says McQuay. Say you owe $5,000 on three cards, with a total limit of $10,000. If you get those limits pushed to $16,000, you've just dropped your credit utilization from 50 percent to less than 30 percent — without having to make a painful payment.

Illustration by Rachel Sender