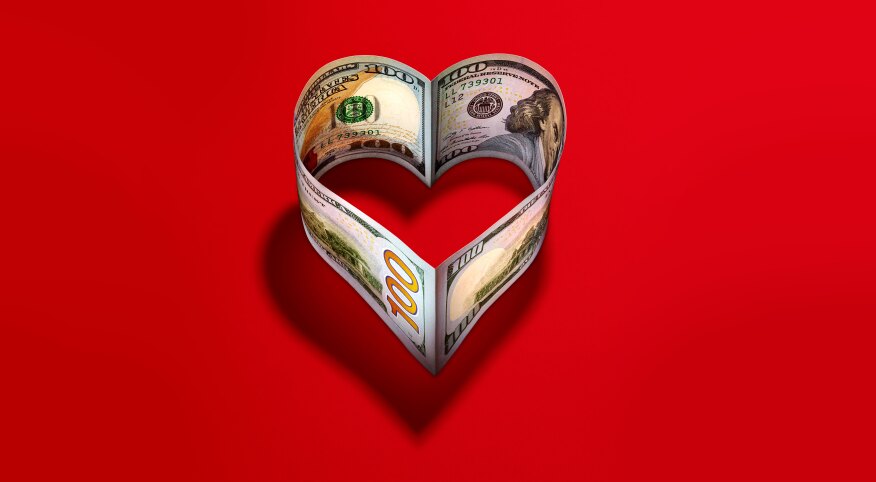 How much do you really know about your significant other's finances?

Sure, you probably have a good idea how much money your partner makes and, perhaps, how much debt your partner has. But what about nitty-gritty financial details that would be so important to know if something happened to your partner? Or how about bigger-picture money matters that could affect your finances as a couple? Chances are, you might not know as much as you think you do.

"We don't talk enough as partners," says Kassandra Dasent, a financial consultant and CEO of Minding Your Money. "We focus on the minutia of day-to-day living. We focus on bills. We don't have deep conversations about what we want to accomplish with money."

When you're in a long-term relationship, there is some key financial information you should gather from your significant other and some conversations you should be having. Here's what you need to know.

Know your partner's account usernames and passwords
Talk about intimate financial details! Your partner might be reluctant to hand over account usernames and passwords. But it's so important to have this information if anything were to happen to your significant other and you needed access to those accounts.

Dasent said she and her husband have a master spreadsheet where they list usernames and passwords for all of their financial accounts, utilities and even email accounts. When she asked her husband to help her compile this list, she made a point of telling him that this wasn't meant to invade his privacy. "This is really about protecting each other and protecting ourselves as a family," she says.

Know your partner's credit history
Turn the lights down low, get comfortable and fire up the computer to log on to Annualcreditreport.com to get free copies of your and your partner's credit reports. Looking at each other's credit reports probably doesn't sound that romantic (unless you're a true money nerd), but Dasent says it's important to know what sort of debt your partner has and how much is owed. And your partner deserves to see what debt you have.

"If one spouse is racking up debt, it could be taking away money from you as a couple," she says. Doing credit report check-ins can put checks and balances in a relationship — and allow you to work on a plan together to pay off what is owed.

Know whether your partner has life insurance — and how much
If you count on your partner's income to maintain the lifestyle that you as a couple or family are accustomed to, how would you replace that income if your partner died? "That is what life insurance is for — to help you bridge the gap financially," Dasent says.

However, nearly 1 out of 5 Gen Xers who are married or in a relationship don't know how much life insurance their partner has, according to the 2018 Insurance Barometer Study by Life Happens and LIMRA. Ideally, a life insurance benefit should replace at least 80 percent of the policy owner's income for five years or more, Dasent says. So, make sure your partner has enough, because you'll be the one counting on that payout.

Know your partner's financial goals
You might know what your financial goals are. But have you ever discussed your partner's financial goals? "If you don't have those conversations, you don't learn about your partner," Dasent says. "We need to dig deep and learn what matters to each person." Then you can incorporate both of your goals into a unified approach to your finances.

Know your partner's wants
If you and your partner are doing well enough financially to cover your needs, you'll have the freedom to afford more of your wants. But that's where disagreements can start with couples. What you want might be different from what your partner wants.

Discuss the things your partner wants to spend money on and don't deny those wants if they're not the same as yours.

"Resentment creeps in if you don't discuss and agree on wants," Dasent says. Instead, look for ways to make trade-offs or fit wants into your budget.

Cameron Huddleston is an award-winning personal finance journalist and author of Mom and Dad, We Need to Talk: How to Have Essential Conversations with Your Parents About Their Finances.