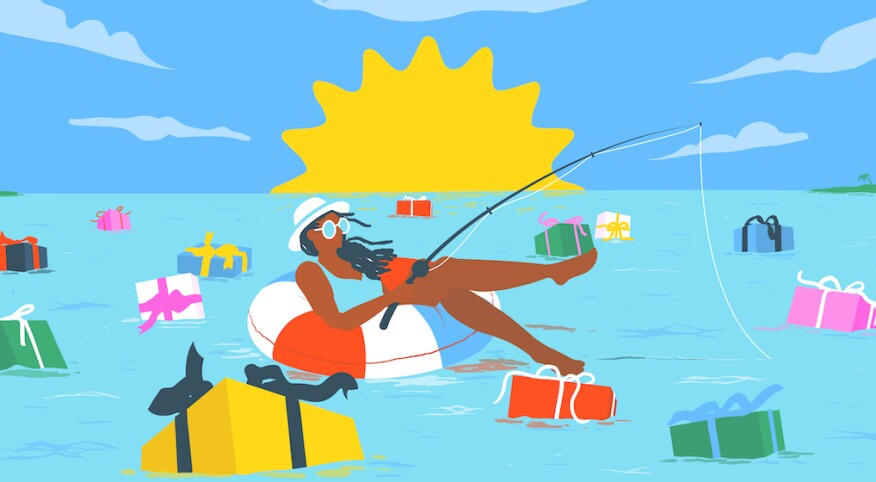 The warmer weather has arrived, and the only thing that can make the season better is getting stuff for free. Whether you are looking to get some food and coffee gratis or try a beauty product, you will find it in this list of freebies.

Grab them while you can — and don't forget to share this list with a friend.

Get complimentary samples of anything from food to household products to perfume at FreebieSelect (freebieselect.com). You don't even have to fill out any surveys. Simply sign up and wait for your freebies to come to you.

Join TrySpree (tryspree.com) to get notifications on all kinds of free samples, such as fragrances from Macy's and La Roche-Posay moisturizer. You do have a short form to fill out, but who cares about the few seconds it takes to do that if you can get beauty products gratis?

Check out OnlyFree (ofree.net). The site lists loads of free stuff, including a two-year subscription to Women's Health magazine.

Get into national parks (nps.gov) with no charge on the following days this summer: Thursday, Aug. 4, the anniversary of the Great American Outdoors Act; and Saturday, Sept. 24, which is National Public Lands Day.

If free food is your jam, check out Clark Deals (clarkdeals.com). The site will tell you all the restaurants that offer complimentary food — just for signing up for their rewards or downloading the app. The list includes places like Applebee's, where you can get a free appetizer with an entree for signing up. If you have a sweet tooth, there are lots of ice cream and donut shops that give out a free ice cream cone or donut when you sign up for their rewards.

If your birthday falls during the summer, check out our list of restaurants dishing out free food on your big day. You can practically go out for all three meals and eat for no charge!

If you are looking to do something from your home for free, look no further than the AARP Virtual Community Center (aarp.org), which offers things like free exercise and cooking classes as well as money seminars.

Journalate (myjournalate.com) is a great place to go if you'd like to get into journaling. Its motto: "Empty your head. Privately." Check out its free online diary/journal.

Homemade-gifts-made-easy.com has lots of free downloadable coloring pages for kids and adults. All you have to do is print them off and start your masterpiece.

Go here to get a free sample of CeraVe Acne Cleanser.

If you are looking for a new eye serum, here is your chance to try one for free. Perricone MD will send you a free sample of the high potency firming and lifting serum in exchange for your email and connecting your Facebook account.

Fill out a simple form to receive a Anthelios Sunscreen Sample.

Summer is always a great time to make plans, but these next few months will be even better with all that free stuff you can get your hands on.