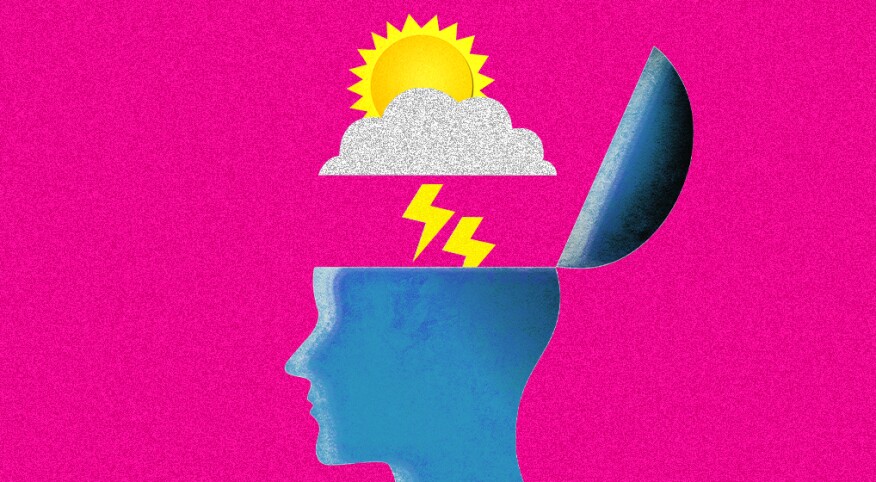 I couldn't figure out why my teenager couldn't stop crying on her 17th birthday. All the way down the river-float trip that she had asked for as her party, she wept.

It was a beautiful summer day. The river was wide and gentle. True, the trip was going to take longer than expected, but my mom, older daughter and I reassured our birthday girl we weren't on a schedule. The ice cream we planned to get later wouldn't melt.

Still, she sobbed.

It was only months later, when my daughter started to peel back the layers on what she had come to realize was a mental health issue, that she was able to tell me the reason for her tears. "You know I like to keep to my schedule, so that being thrown off definitely set me off. But also, I didn't know there were going to be so many other people on the river. I was only wearing a bikini, and I felt so exposed."

The months of pandemic isolation preceding my daughter's birthday had not been kind. My daughter felt disconnected, lonely and sad. The weight of all this piled on top of battles she'd already been fighting with disordered eating (specifically, binge and secret eating) and distorted body image.

Habits and tools we both thought might give her the upper hand — going for runs on the country road in front of our house, listening to inspirational podcasts, tracking calories, going vegan — only pushed her deeper into the pit. Finally, heading into a high school senior year that could not on its best day be described as "normal," my daughter asked for more help: "I need to see a counselor. I'm just not going to be able to figure this out on my own."

She found a therapist who helped her understand that the battles she was aware of were underneath a broader umbrella of anxiety. She agreed with her counselor's prescription to bundle therapy, medication and a self-help workbook. She deleted her calorie tracker app. She also deleted her running, which she'd always despised. Instead, she found a personal trainer and paid for a set of sessions to help her learn how to correctly use the workout equipment. Thus educated, she found a local "no intimidation" gym and started going so regularly that it became her second home. When she couldn't go to school, the gym was her place.

Then my daughter started talking about how much she loved "lifting." She started tracking her protein intake to fuel the muscle she hoped to build. She started sending her dad videos of her reaching certain goals, and he'd show anyone who would watch the footage of his 5-foot-3-inch girl deadlifting 245 pounds. She started buying clothes in a larger size than she'd ever bought before, "because these are what fit my body now."

None of this — not the counseling, not the medication, not the self-talk, not the lifting, not the new clothes — was a straightforward expressway toward better mental health. It was instead a winding, uneven footpath with detours, roadblocks and side roads. It was and is a marathon my daughter will run the rest of her life. Those tears on the river were far from the last she'd cry.

But gradually the wins started to pile up, and they began to inform her future.

Dance was what led my student to the perfect college for her, but one class in, she started thinking about making a change. "I just don't think dance is a healthy environment for me to be in now," she told her dad and me. The campus fitness center became her outlet, her safe place, her reward. She wanted to find something that would combine her belief in the power of the mind-body connection with her desire to help people. She met with a career counselor and with a professor in a department she thought might play into her new plan, and took a couple of classes in the field she was eyeing. She investigated various majors, eventually settling on applied health science with a concentration in exercise science — all while continuing to feed her love for lifting.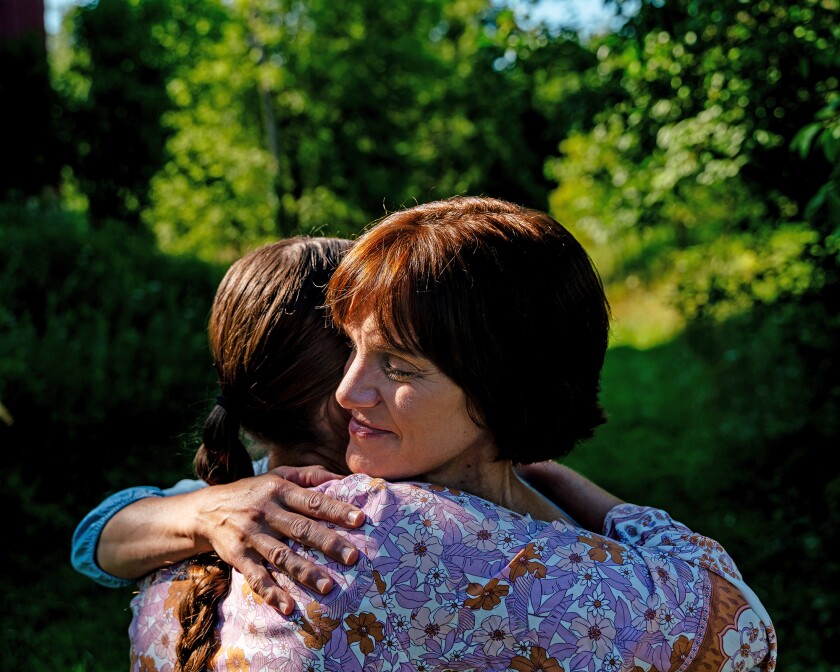 "I always felt so competitive with dance," she told me. "But with lifting, whenever someone talks about getting into it, I'm their biggest supporter. I'll tell anyone to do it, because my lifting is for me, not for anyone else."

Win, win, win. Not easy victories, but the better kind: the kind that come with a history, because our kids' struggles make them relatable, while their triumphs make them inspirational. Both are needed and important.

A few weeks ago, when my teenager was finishing up her workout, an older man who was clearly no stranger to the gym asked her, "So are you just naturally jacked or what?"

I love that her answer to his question was, "No."

I love that she didn't just drift along to the place she is now. I love that where she is … is not where she has always been. I love that she fought her way forward from there to here. I love that she loosened her grip on some old passions, so her hands were free to take hold of new ones. And I love that she's continuing to learn to be honest about her struggles — not so she can camp out on them but so she can use them as starting points for new strength.


This month AARP is launching an initiative, "Our Kids in Crisis," with a special report in AARP Bulletin, stories throughout aarp.org, The Ethel, The Girlfriend, Sisters From AARP, and The Arrow e-newsletters. Plus, there's a virtual summit with experts and teens on September 20. For more stories, advice and insights, and to register for this important informational event, please join us at aarp.org/teensincrisis.