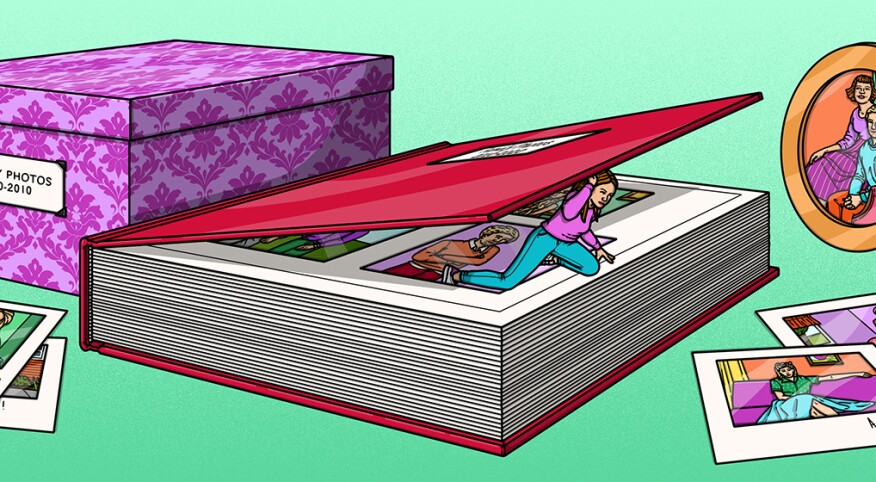 I am the oldest of three children. I have two younger brothers. One I see and speak to fairly regularly. The other, I have been estranged from for over three years.

Until recently, only a few people in my inner circle beyond my husband and children knew that I had made an intentional decision to stop speaking to my brother.

Society frowns upon discord among family members. The idiom is "Blood is thicker than water," and a crocheted sampler or wooden sign with the phrase "Family is the heart of a home" can be found at any home-goods store. Parents tell their children from a young age, "There is nothing more important than family."

As the children get older, they'll warn, "You and your siblings have to take care of each other when we are gone."

Cutting ties with a family member feels like failure. I worried that not being able to have a healthy relationship with my brother meant I was flawed, cold or incapable of forgiveness. Would people extrapolate that my decision to sever ties with my brother means that I don't value family? Because that is totally untrue. Family is everything to me.

Fern Schumer Chapman wrote in a 2022 article for Psychology Today that family does not come first when it's toxic. Chapman says, "Instead, prioritizing boundaries and a sense of security is vital. You aren't obligated to do everything for the sake of the family if you run the risk of eroding yourself."

The relationship between us was never close, but it was cordial and sometimes friendly. But over the last 10 years, the distance and animosity grew. Rather than embracing a chance to be together with family, I found myself bracing for the stress I felt when he was present.

Years from now, I will not look back and think Oh, that was a silly reason to stop talking or I can't remember what we fought about.

Our last interaction was so painful that I realized it had to be the final one — for me, for my husband and kids, and even for my brother. We had become toxic to each other.

As difficult as it is to stop speaking to a family member, it is not uncommon. In a July 2021 piece in The New York Times, it was reported that 27 percent of Americans are estranged from a family member. In the article, psychologist Joshua Coleman, author of the book Rules of Estrangement, says that function of a family has changed and now there is "more permission to cut off people who seem toxic in your life."

In her book, I Love Me More, Jenna Banks writes, "Most women have been conditioned to believe that self-love is selfish and that self-sacrifice is a virtue." She goes on to say, "Needing external validation or approval, allowing social conditioning or guilt to guide their behavior" are ways in which women sabotage their ability to self-love.

The part of me that is a daughter and sister felt guilty, and for many years — that guided my behavior. I didn't want to be selfish or make things uncomfortable for my parents, younger brother or other family members.

But trying to keep the peace on the outside, because we were "family," kept chipping away at me on the inside. It zapped my internal energy, confidence and happiness.

Ultimately, the part of me that was a mother and wife could no longer allow this person to be in our lives. Even when estrangement is the best way forward, it is still hard. I know my decision makes things difficult for my parents and younger brother. My mother still questions my loyalty to family and asks, "What kind of example are you setting for your kids if you won't speak to your own brother?"

The example I hope I am setting is that it is not selfish to take care of yourself. Being "family" isn't enough reason to have someone in your life. All relationships, whether you are blood related or not, need to be healthy. Both parties should feel safe, valued and respected.

As Banks says, "Your relationship with yourself is the most important relationship you'll ever have."

Trying to have a relationship with my brother was detrimental to my relationship with myself. I severed ties with my brother to take care of my family — my husband, my children. To do that, I needed to take care of myself.