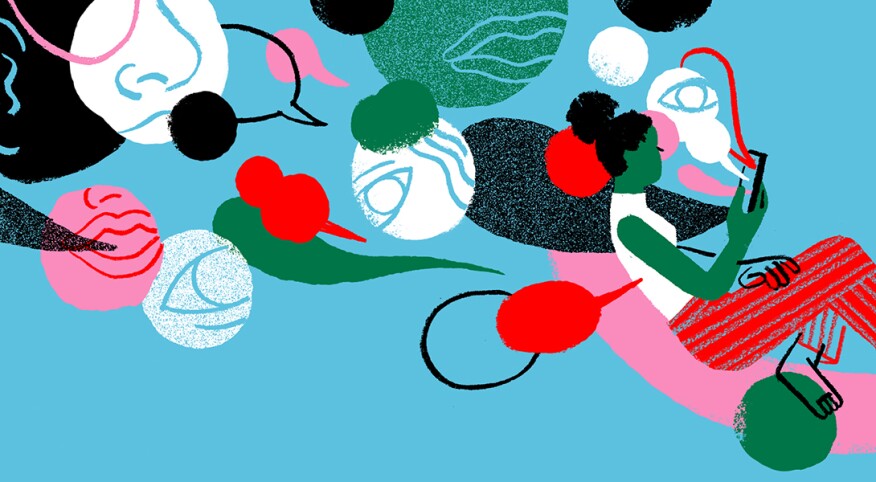 On the heels of hearing a string of bad news about friends of friends losing loved ones or reeling with a sudden cancer diagnosis, I sent a flurry of love-ya-friend texts to my band of merry girlfriends around the country ranging in age from 40 to 70-something. Moving numerous times throughout 27 years of marriage has helped me understand the value of true friendship and learn to fiercely protect and nurture these friends. My girlfriends have faithfully supported me over time, first hanging out in the same town and eventually separated by hundreds of miles. My text reads something like this:

"Hey, dear friend. Just blasting into your world to remind you how deeply I value our friendship! I've always appreciated and relied on your counsel and words offering direction, encouragement over the years. Thank you for being in my life."

In all transparency, my outreach has been spotty over the last year. It has been a time of deep soul-searching. I turned 50 and decided to mentally and emotionally focus my energies on making friends-in-the-flesh right here in my new hometown of Washington, D.C. Sure, I'd texted occasionally, but hadn't pressed into the dirty details of life. Incoming texts had quieted, too.

I wondered if we were growing apart.

But, no. Reactions to my "love-ya-girlfriend text" were swift and reassuring. They blew me away. Within minutes I had replies, reciprocating the warmth and validity of our friendship. Without exception, every friend asked about catching up by phone in the coming weeks — a rare exception to the usual texting.

I somehow managed to log in about eight hours of phone time, letting work and laundry pile up. This is what I heard.

Friend 1: Deep-seated troubles with twin tween girls and a freshman son in high school. Signs of rebellion, confusion and heartache everywhere.

Friend 2: Life as a new empty nester is grim. Her hubby's extreme business travel hasn't changed, but what has is that she's now totally alone, feeling a painful sense of abandonment.

Friend 3: After a vacation with her retired husband, she's reminded to spend more time with just him — sans kids and grandchildren. Note to self: No matter the season of life, it's easy to get overextended and not tend to your marriage.

Friend 4: Her husband is fighting depression. Though she's a mom of four wonderful, well-adjusted adult children, this is infinitely harder. She has never had to be so strong.

Friend 5: Preparing to move across the country, leaving the town in which she raised their kids. The remaining high schooler is angry, threatening to stay behind and live with a friend.

Friend 6: Mother of five, this friend recently has gone back into the workforce to help support her family. She's torn between the satisfaction of helping meet her family's needs and the anguish of giving less to being a mom, the job she loves best of all.

Whoa, was I blown away. I shouldn't have waited so long to reach out. The stuff of life my friends trusted me with from far away on the phone was just as deep and rich as that shared between us when living in the same town. They were overwhelmed with life. They needed me and I needed them.

The point is, geographic distance doesn't have to mean relational distance. And making new friends and maintaining old ones are not mutually exclusive ambitions. Of course, I wish I could have had these conversations over wine instead of the phone. But things being what they are, I have a choice. I need to either continually reach out, often and intentionally, or let my old friends far away fade into the distance.

Someone once said you can't make old friends.

So don't be a slacker with your oldies while opening yourself up to newbies. Go ahead, now! Reach out to those who are unlucky enough to be separated from you by many miles. They need you, too.

Kathryn Streeter's work has appeared in publications including the Washington Post, the Week and Austin American-Statesman. Find her on Twitter, @streeterkathryn.