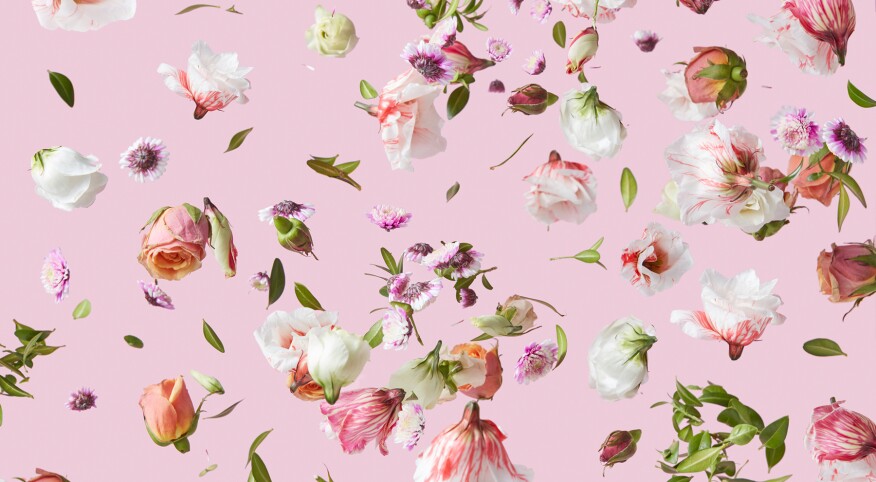 When my husband asked me recently how I wanted to celebrate Mother's Day, I stared at him blankly as I considered my options. In previous years, I eagerly anticipated a gift certificate for a day of pampering with a massage or manicure followed by dinner out with the kids at one of our favorite restaurants. The words "I just want us to all be together for dinner" often was my only request for Mother's Day, given the chaos of our lives.

This year, though, all bets are off.

We've had a lot of togetherness in the form of family meals and Netflix bingeing. And our favorite Mexican restaurant closed several weeks ago in light of the coronavirus crisis, so the prospect of takeout fajitas and guacamole is a distant memory these days.

The coronavirus has thrown a wrench into pretty much all of our family traditions for holidays, and getting some "me time" for Mother's Day is going to be tough. And, though I'd beg, borrow and steal to spend an hour with my hairstylist, a gift certificate to treat myself to a fancy hair treatment and products may go untouched for quite a while.

With so much free time on my hands these days I've found that my interests have changed, and there are a few presents that would bring me actual joy amid this insanity we are currently navigating. So, if my family is reading, here's my suggested list of presents that say: "Mom, thank you for quarantine cooking meals constantly and disinfecting this house like a pro."

Virtual tutoring lessons
Sure, as a writer, I have a firm grasp on the rules of grammar, so helping my kids with their language arts classes has been a breeze. But you know what I can't do? Teach algebra. I write the pretty words, people. My brain doesn't speak in parabolas and graphs, and I can't be the only one who feels bewildered at the prospect of trying to help my kid learn higher math. Virtual tutoring lessons not only would make the homework battles a little less awful, but also could free up a little time in my day for the things that really matter: taking a break with a glass of wine.


Detail the family car
And I'm not talking a quick hose down, either. I'm talking a detailed clean of both the inside and outside of my car so that when we can go back to "business as usual," I'll feel like I'm getting into a brand-new car. Vacuum the rugs and remove the evidence that I had had to toss chicken nuggets at the kids while dashing off to soccer. If someone actually could clean that sticky gunk that has been in the cup holder for months, that would be great, too.


Book of the month club
Quarantine has found me catching up on my nightstand reading, and a book of the month club sounds heavenly. I mean, what could be better than a juicy thriller or romantic chick lit being delivered to your doorstep to take your mind off of things for a few hours? Nothing. The answer is nothing is better. Well, except …


Wine of the month club
Because if you are going to have books delivered every month, you are going to need a glass of wine to go with them, right?


Vegetable subscription boxes
Hear me on this one. Perhaps the most stressful part of our quarantine experience has been trips to the grocery store, only to find that the produce section has been ransacked. If my hubby surprised me with a subscription for fresh veggies, I'd probably complain less about having to make dinner every night. You might check out Misfits Market or Farmbox Direct.


Makeup subscription boxes
If my family is listening, I would not be disappointed to hear that they'd signed me up to receive makeup products every month. The ritual and normalcy of putting on my makeup every day has done wonders for my quarantine mood. You might check out GlossyBox or BoxyCharm.


Hire a local photographer for a #porchproject photo shoot
Using the hashtag #porchproject, local photographers have found a creative way to keep their businesses afloat by photographing families on their porches. Yes, quarantine has felt like an eternity, and we don't have a lot of Instagrammable moments these days. What could be more special than taking a family photo to commemorate the time in history when life slowed down?


Noise-canceling headphones
Because, seriously: Quarantine with kids is just loud, and I can't hear myself think.


Custom puzzle
I was never into puzzles until the long nights of quarantine stretched in front of me and the boredom set in full force. Now? I am a jigsaw puzzle fanatic, and so are many of my friends these days. If my family turned a #porchproject photo into a puzzle that would keep me busy for several nights, I'd be one happy quarantine camper. You might check out Vistaprint or Soufeel.

Yes, Mother's Day is going to be different this year, but I'm OK with that — mostly. I'll catch up with my favorite moms via Zoom, and I'll toast the kick-ass women who have mothered me through the highs and lows of my life.

And, hopefully, I'll be kicking back on my patio with a glass of wine and a good book that was delivered to my door. Fingers crossed.