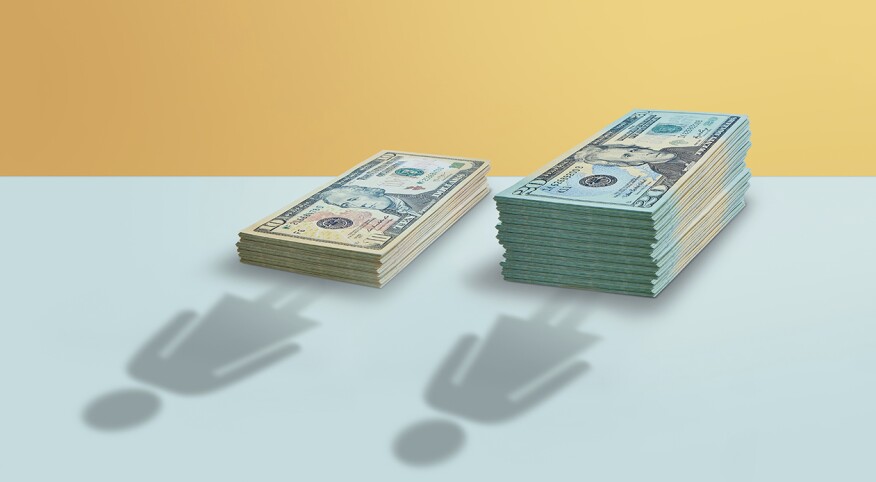 Let me tell you about my dear friend, Megan. I mean, really tell you. She and her husband have sex just once a month because of his OCD. It took three in-vitro tries before she got pregnant with her daughter. Ever since she turned 40, she has been finding weird stray gray hairs on her face, which she obsessively plucks in her bathroom mirror. But I have no idea how much dough she takes home as an advertising supervisor. She has never told me. And though I consider myself the frizzy-haired adult version of Gossip Girl, I've never asked.

Is salary disclosure the last great taboo among girlfriends? I'm going with an emphatic yes. Curious as I may be, I can't push the button. Heck, any time I merely broach the subject, I lower my voice three octaves and request permission to go there, as in "Do you mind if I ask how much money is in your pension?" And I'm a professional reporter! I'd sooner read how a total stranger accomplished her financial goals — I'm a sucker for articles about Gen X women who cashed out into early retirement — than glean it from someone who has literally cleaned up my vomit after a bad night. I've never volunteered my own information, either. Only my CPA needs to know if I cleared six figures in 2010.

Being a salary prude is just good sense (and cents), I tell myself. If I'm privy to my friend's precise bottom line, I'm bound to develop sharp pangs of inferiority. I don't care that her work ethic would put Sheryl Sandberg's to shame. Feeling bad about losing the game is just psychological human nature. So ignorance is bliss, yay. On the flip side, I wouldn't want anyone to use my last paycheck as a self-happiness barometer. I've also determined it's impossible to throw out the number in the right context. Picture it: "Oh, I love your dress. I bought the same one and the matching shoes and purse because I pulled in $210,000 last year." Hard pass. Meanwhile, if a friend is scraping by with kids and a mortgage, her take-home pay is flat-out none of my business. I liken it to that musty gays-in-the-military policy from the early 1990s: Don't ask, don't tell.

What's already a delicate topic can completely shatter if you and your friend run in similar industries. We can tell ourselves all day long we're mature adults, but no amount of female empowerment will remove the sting of learning that your friend makes more (or less) than you for doing the same type of business. Come on, why put yourself in that position?

Because, sigh, sometimes it's necessary. Not that I need to remind you, but working women of a certain age don't exactly reside on easy street. We require all the insider help we can get — and that help can indeed come via exchanging salary information. As uncomfortable as the topic may be, unfiltered money talk with a trusting friend can be the safest, surest way to career success. It may even strengthen the relationship because she's on your side, ready to offer support and guidance. And vice versa. After all, if you're leaning in, you might as well do it with someone you love.

I haven't broken the last friendship taboo yet. I plan on bringing it up soon … when the moment is right, of course. And when I ask, I'm not going to do it in a whisper.