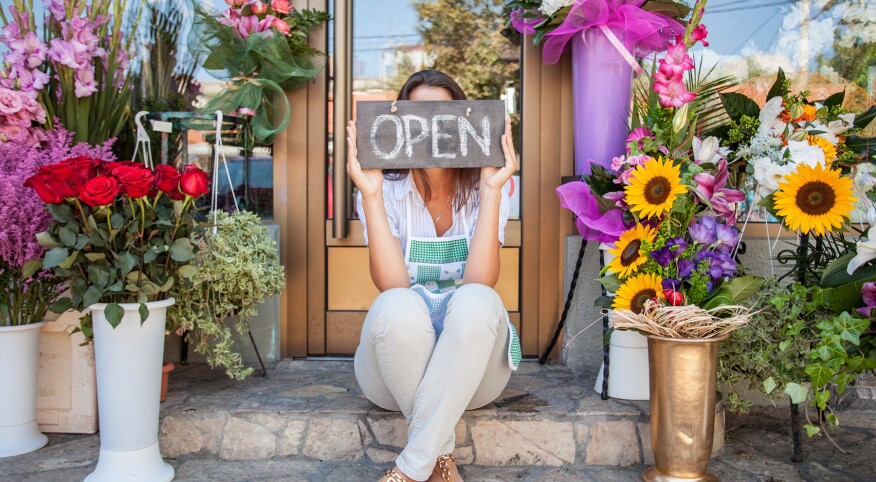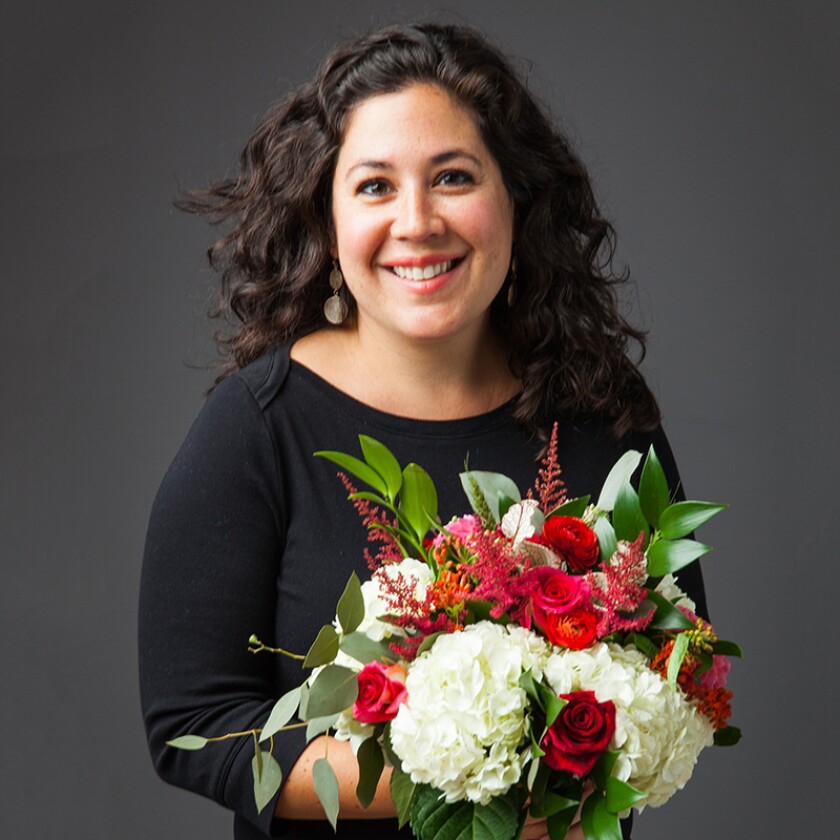 Name: Stephanie Stopka — owner, lead designer
Business name: Flowers by Stem
Location: Chicago
What we do and how we're adapting: I've been in business 15 years. We design flowers for weddings and events here in Chicago. We've gone from around 85 to 100 weddings/events a year to .... standstill! With all of our events on hold for the foreseeable future, we've pivoted, and introduced Friday Flowers! It's a weekly delivery service, celebrating getting through another week of this crazy experience. Our flowers are modern and organic, focusing on local, seasonal flowers and sustainable mechanics. All of the core tenets of our business, put into practice in this new service! The response has been lovely — we realize there are a lot of people out there who love flowers just as much as we do. :) We would love to get our flowers into the homes of even more people, and we have no idea how long it will be until we can return to "business as usual." We are an all women-run business!! We're doing all we can. And also I'm teaching three daughters e-learning. It's crazy.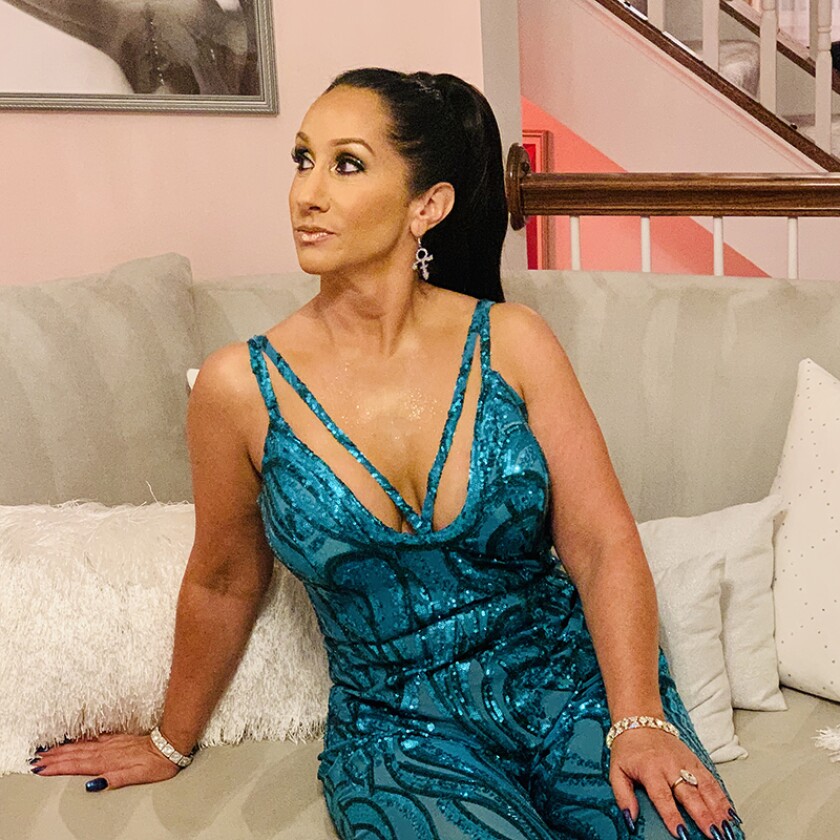 Name: Sondra Diggs, 50 — owner
Business name: Glitter Me This & Co.
Location: Hanover, Maryland
What we do and how we're adapting: In November 2019, I retired my 25-year CFO career, turned 50, and started Glitter Me This & Co., where I created Girlfriend Therapy in a Box. It is a sparkling personalized keepsake gift box that captures the very essence of having your girls by your side to help celebrate and get through life's up and downs, when you can't be there in person. The box is designed to make her Sparkle, Move, Indulge, Laugh and Exhale, but most of all smile. By February things were picking up and I was getting exposure through conference, vendor shows, and by hosting our own pop-up night out for Galentine's Day. When the pandemic hit, everything scheduled was canceled. But I realized I had the direct attention of social media, so I quickly created a few theme boxes outside of the core to help women continue to nourish each other, through a Be Still Box that was designed for the frontline girlfriend that needed a break, the Beautifully Made Box for Mother's Day and, just recently, I realized many of us Gen-X moms have a graduate who feels robbed so we created a Beginnings Box to give to her graduate that would make both her and her mom smile. In addition, I started a Facebook Live session called Girlfriend Therapy in Session — Unfiltered Talk, to help women take a break and join in for some fun girl talk. So while everyone else seemed to be cleaning out closets, I was working around the clock as quick as I could ... marketing videos, photographing new boxes, promoting around the clock — and it was resonating.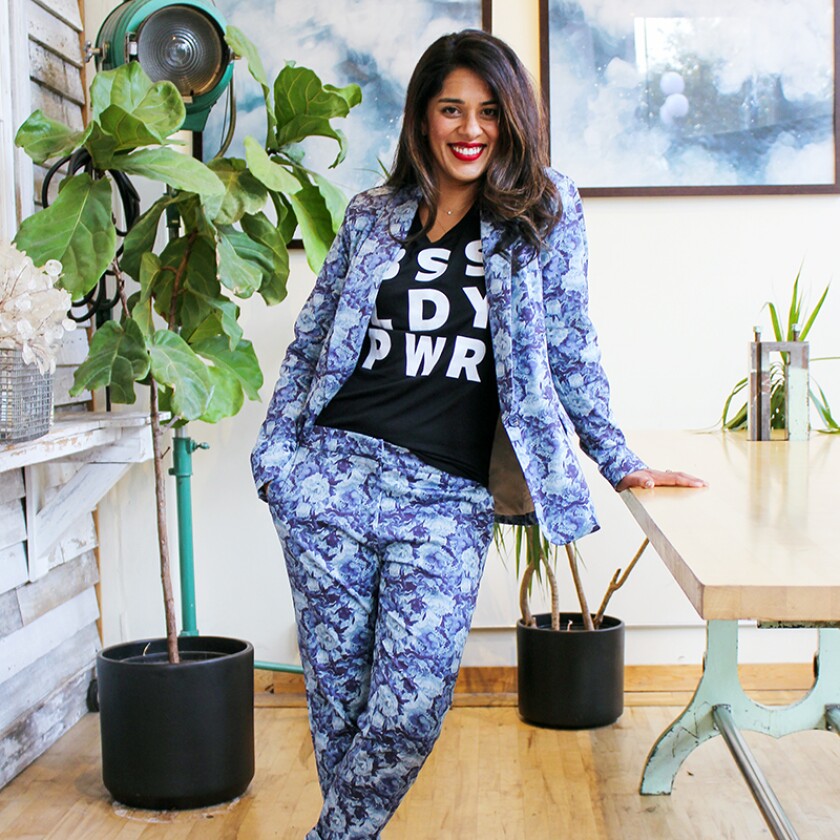 Name: Ambika Singh, 35 — owner
Business name: Armoire Style
Location: Seattle
What we do and how we've adapted: We are a clothing rental service for women. While we have reduced staff and expenses to reflect declining growth, we have been very fortunate to see our business stabilize quickly. We attribute the stabilization to the strong community we built and the desire for normal during these uncertain times. Our members regularly tell us our packages bring them joy and they look forward to picking out their clothes and receiving their clothes. Given that most of our members are working from home, we have shifted buying to more casual clothing options while we are also seeing demand for more formal tops for video conference calls, special event wear for a much-needed date night in, or outerwear that sparks joy on an otherwise mundane trip to the grocery store. Finally we have taken the opportunity to support our community of small businesses and have created affiliate partnerships to feature products and services to our members since everyone needs new revenue sources during this time.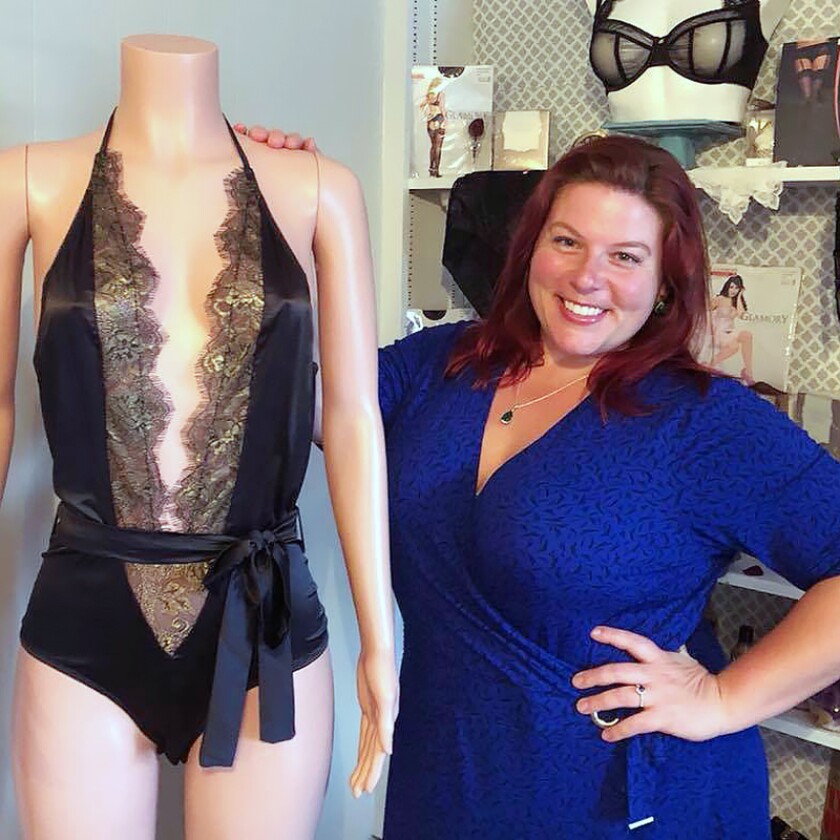 Name: April Buchanan — owner
Business name: The Perky Lady
Location: Apex, North Carolina
What we do and how we're adapting: We are a size-inclusive shop in a private and friendly boutique atmosphere. We are down-home local gals helping our clients choose the best bra and lingerie pieces to magnify their woman within. Our professional fitters fit each client personally. Since COVID, we have had to make adjustments since our business is so personalized and so hands on. It's close quarters in those dressing rooms! We couldn't stand to leave our clients high and dry so we had to adapt. Our clients hate bra shopping online, but love our service and our selection. So we've combined the best of both worlds. We now offer our same great professional fit and personal shopping services virtually! No need to step foot in the shop. We offer one-on-one personal virtual appointments so you aren't left to shop alone without guidance or context. No more spending hours online and shipping everything back. Or worse ... settling! We even include a complimentary follow-up fit check to see how your bras are fitting after they arrive. While we don't believe in shopping online for all of your underthings, we are trying to launch a small curated online shop for all of our staff's easy fit faves and non-sized accessories. Convenient and still fun!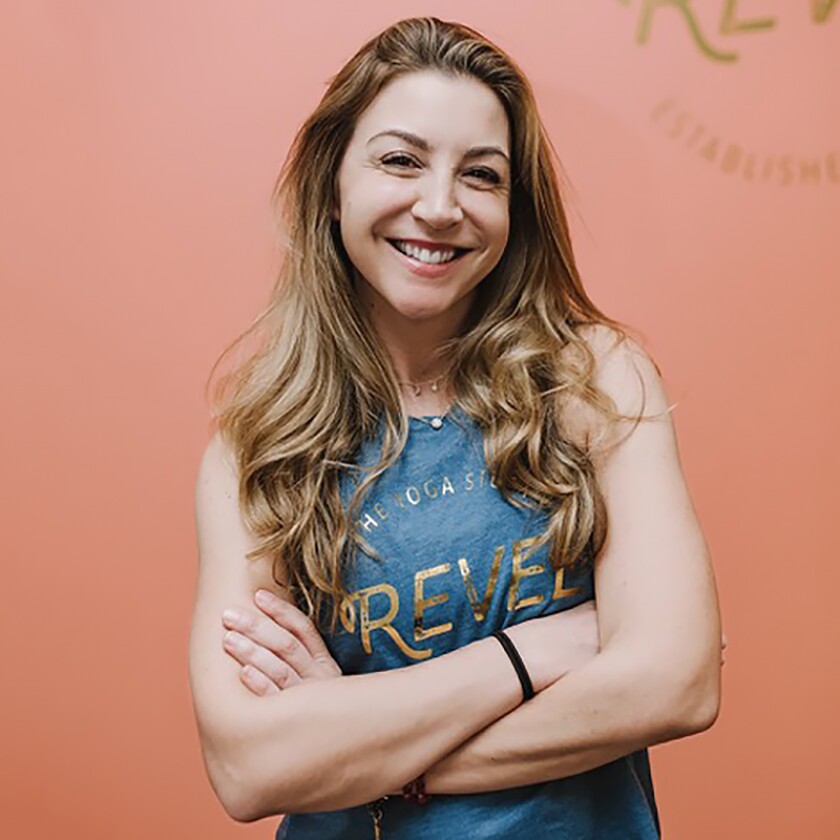 Name: Heather Sheridan, 45 — owner and head teacher
Business name: Revel Yoga
Location: Chatham, New Jersey
What we do and how we're adapting: I have been in the yoga industry since 1997. So all the work I have done over the past 23 years lead me to stay calm in this crisis and gave me the opportunity to lead in a way I didn't know possible. I was the first one in my area of yoga studios to close my doors on Friday, March 13. I felt a personal sense of duty and responsibility to keep my students safe and healthy ... after all I am in the wellness industry! I gave myself the rest of that Friday to freak out! Then Saturday morning I dug in and completely changed my business model. On March 16 at 8 a.m. I opened up my "virtual" zoom classes for not only my student base, but free to anyone who needed yoga. I had 65 people show up for my first class on Zoom. I may be horrible at homeschooling and my house is a disaster and there have been a lot of glitches since the first day of virtual yoga, but the decision I made on March 13 saved my business!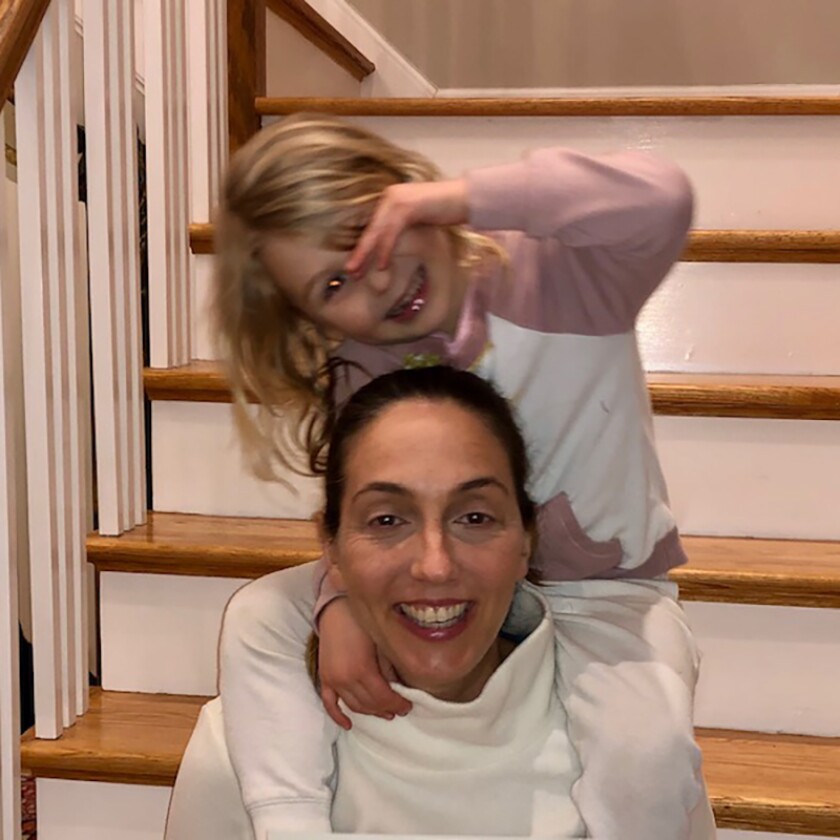 Name: Cristina Teuscher — owner
Business name: Sweet Blue Swim Academy
Location: Fairfield, County, Connecticut
What we do and how we're adapting: I'm an Olympic gold medalist swimmer that started a swim school here in Fairfield County in late 2017. Our swim program features classes for kids from as young at four months up to adults! We recently opened our second location in Stamford and, after a few months, the COVID-19 shutdown started. We have been on top of social media and connecting with our clients (as well as crediting them for classes they haven't taken), but recently, being fast on our feet, we've ventured out of our facilities and started offering private lessons in people's home pools. It's a new dynamic to get used to, but the key thing is that children need to learn to swim. Did you know that the number one cause of preventable death for kids under the age of four is drowning? Especially now as parents are more distracted than ever, we realized that we can't wait for business to go back to usual. The consumer has changed the way he/she consumes and we believe this will be true not just for a year, but for a few years. I hate the word pivot, because it sounds like you're abandoning your business model, so I'll say — think fast on your feet how you can still reach your customers but remain fundamentally who you are. So far, it's been an interesting process. We won't be able to run swim lessons at full capacity even when the state allows us to reopen our pools, so home lessons are a blessing.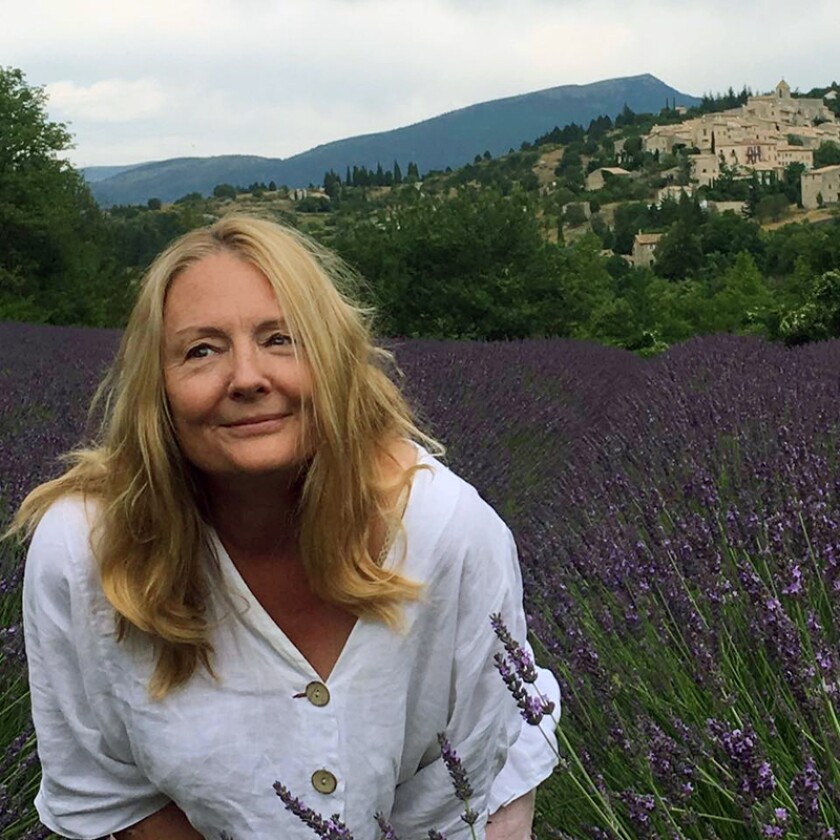 Name: Pam Mercer — owner
Business name: Tuscany Tours
Location: Petaluma, California
What we do and how we're adapting: Sitting in my apartment in Tuscany, Italy, the emails rolled in ... canceling, canceling, canceling ... and the images from Bergamo kept arriving on the news, pushing me into deep sorrow and fear. I own a travel company based in California, but it would be more accurate to say I lead a travel community. The community is made up of our travelers and the Italians who they return to see and spend time with — guides, chefs, musicians. About 95 percent of our tour attendees are repeat travelers, and they are in the exact demographic that this pandemic targets. Along with the trauma of seeing my company's income for the year disappear, there was the worry for all the Italian and French guides, family-run restaurants and hotels that have also lost their income for this year. As soon as I realized the extent of the pandemic, the only thing I could think of was how to connect our guides, musicians and chefs in quarantine in Italy to our community of American travelers in quarantine. At the same time, I knew I had to invent a new sort of business in the virtual space. If you had told me six months ago that I would be a concert manager presenting a Sicilian music duo playing in their living room in Palermo to five households in various places in America over Zoom, I would have thought it an unlikely, but lovely, idea. But now I'm doing just that. People in the United States can celebrate birthdays and anniversaries with their families and friends all over the country with a live concert from Italy right in their living rooms! They can begin the festivities with an online cooking class if they wish — so it becomes dinner and a show! We are also offering online art talks. I also put together a series of videos for purchase that were made on cell phones in the homes of our guides and friends all up and down the boot of Italy. Until we can all meet up and travel again in Italy and France, we have pivoted our travel business into the virtual world in order to Bring Italy and France Home to our friends, families and travelers alike.