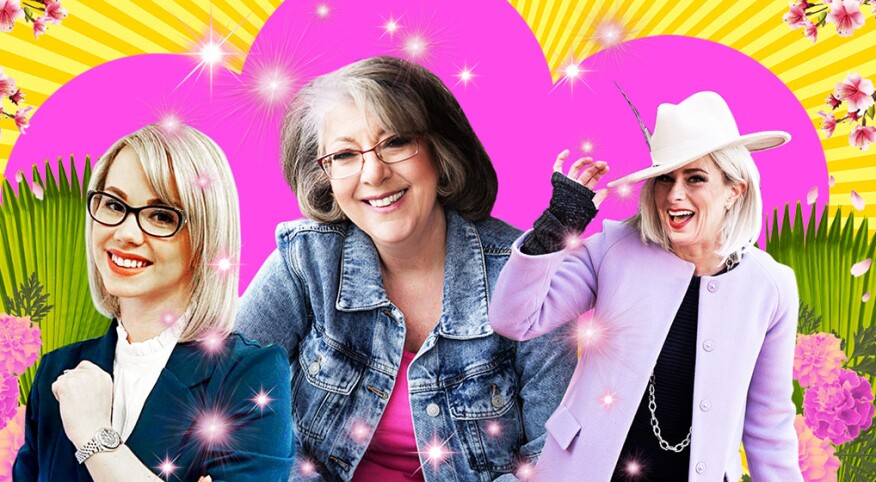 Women lost 5.4 million jobs during the first 10 months of the pandemic, leaving 1 in 16 unemployed as of December 2020, according to the National Women's Law Center. If there was ever a good time to pivot, this would be it. We spoke with three women who changed careers entirely, and are better for it. Is it scary? Yes. Is it doable? Absolutely.

From sales to life coach

Age 31

Rachel Gilfrin's story

I've always been an ambitious worker. Working in a business-to-business sales role in the technology industry was fast-paced, and I found opportunities for progress, despite it being a particularly male-dominated industry. But in 2020, I realized the work I was doing didn't align with my values. I was missing passion, purpose, freedom and the ability to make a significant difference in someone's life. I began to read, to listen to podcasts and to take courses, and I discovered a world of entrepreneurship in the form of coaching. I didn't know how it was going to work out, but I knew it was disingenuous to myself and to my employer to remain in a career I wasn't passionate about. To be a life coach, you don't have to get a degree, since coaching isn't an industry that requires any formal certification. But I was able to attain a certification through an online learning platform, as I was keen to understand more about the variety of methods to glean the best results.

Getting started took around three to four months, as I invested in various courses to help me start my digital business, and I worked with a number of clients pro bono to enhance my experience. I now run my own life-coaching business, and I spend my days supporting other women to excel in their current careers or have the confidence to pivot to where they're meant to be. I have the freedom to focus on the tasks that light me up rather than drain me. I feel empowered, free and surging with potential. My advice to others would be: Think of your ideal work day — and think about what tasks you'd love to be doing. Imaging reaching the end of a day or a week and feeling truly aligned and fulfilled. Start with identifying your values: What's really important to you?

From information technology to stay-at-home mom to therapist

Age 63

Kathy Morelli's story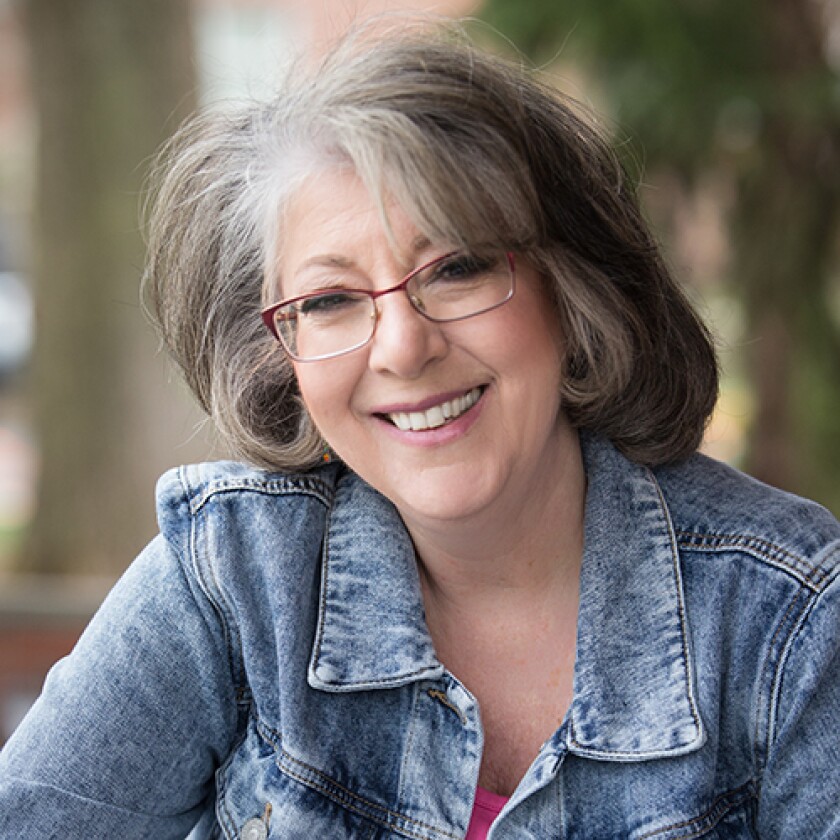 I started in my 20s in information technology, and I had a BA and a computer certificate. I was on Wall Street for six years, and I managed the database department for a major international bank. I was the only woman in my middle-level management group. The integration of motherhood was left out of the picture — but I wanted to start a family. My hours were so demanding that I would have to stay overnight if there was a problem with the systems.

So, I quit and became a stay-at-home mom. I stayed at home for six years, and then decided to go back to school for my master's in counseling. The online universities were just starting, and I was among the first class to graduate with a master's in counseling from the newly formed online Capella University. I worked in various facilities, from partial care with the severely mentally ill to hospitals in a cancer center. I am now in private practice as a licensed professional counselor. I love being a therapist — it was the best decision I ever made.

I love being about to help people recognize their emotional patterns, and then see them shift in order to grow and change and manage their lives in a more productive manner. I took quite a pay cut changing professions.

I am fortunate, as I had a great 401k from my decade on Wall Street. My husband and I weighed this together — we both wanted to have a more traditional family life, where there was an adult in the home who could take care of the substantial home responsibilities of raising a family. My husband and I gave up substantial income, chose to live more frugally — and we really are happy with our choice.

From architect to founder of a mobile dating app

Age 48

Lori Cheek's story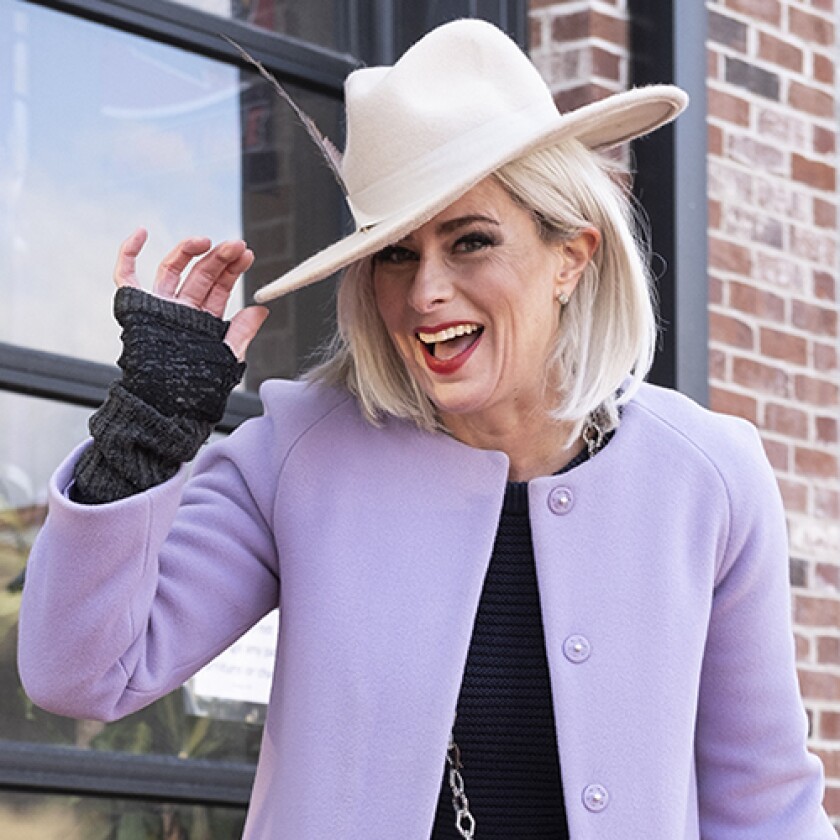 After graduating from the University of Kentucky in 1996, I moved to New York City and started as a sales assistant at a furniture company. Over the next 15 years, I climbed corporate ladders in architecture, furniture and design firms, making my way to a six-figure income. I worked for firms including Goldman Sachs, Vitra and Christian Dior. This allowed me a life of shopping, dining out and traveling — but it never led to happiness.

I despised the idea of working 40-plus hours a week to start what felt like living at 6 p.m. I wanted to live to work and create a lifestyle instead of a job. During my career, I was constantly coming up with ideas to build my own business, but none of them were powerful enough to ultimately take the leap. Until one night at dinner, I came up with an idea that took online dating to a new level.

At the dinner, my friend had scribbled on the back of his business card, "Want to have dinner?" As we were leaving the restaurant, he slid that card to a woman at a nearby table. He left with a date, and I left with an idea. After brainstorming for over one year how to remove the business out of the business card, struggling to create a business while maintaining a full-time job — I got called into the conference room in 2009 and I was let go of that full-time job.

I then created Cheekd, a deck of ice-breaking dating cards with a unique code that led the recipient to the privacy-protected online-dating profile of the mysterious stranger who slipped them the card where the two could start communicating online. It was like online dating but backward. I took a major risk financially and mentally, and surrendered my career in architecture and design, but my heart and mind are in this project every waking moment. My advice for others considering taking the leap is: If you truly believe in your idea, give up excuses and doubt, surround yourself with a trusted and talented team, bulldoze forward, and buckle up — as you'll be on the ride of your lifetime.