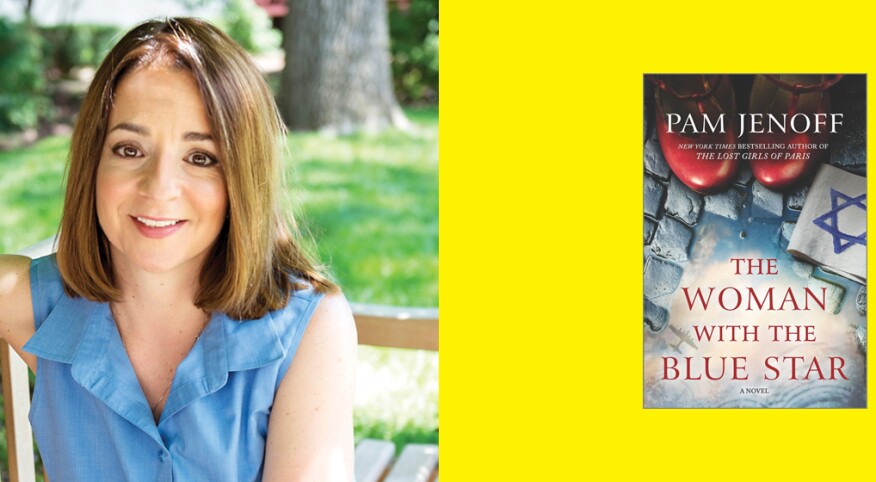 WE'RE SORRY BUT THIS GIVEAWAY IS NOW CLOSED. PLEASE KEEP AN EYE OUT FOR MORE BOOK GIVEAWAYS IN THE COMING WEEKS!!

Last week, we introduced you to The Woman With the Blue Star, the emotional and heartwarming novel by Pam Jenoff. Today's the day you can enter for a chance to win your own copy of this acclaimed New York Times best seller!

25 lucky readers of The Girlfriend will win in a random drawing!*

About The Woman With the Blue Star

The Woman With the Blue Star is an unforgettable, gripping tale of heroism and sacrifice, the enduring bonds of family and friendship, and strength in the face of adversity.

The book was inspired by the true story of Jewish people who survived World War II by fleeing to the sewers of Lviv, Poland. In the dark underground, they lived, ate, and slept, facing not only discovery by the Nazis, but the dangers of starvation and drowning in floods.

One day, a young woman in the sewer looks up through the grates and sees a girl her age buying flowers. Sadie and Ella come from vastly different worlds. Still, that fleeting glimpse is the beginning of an improbable friendship with deep and dangerous consequences that will reverberate for decades and change both of their lives profoundly.

Enter for your chance to win!