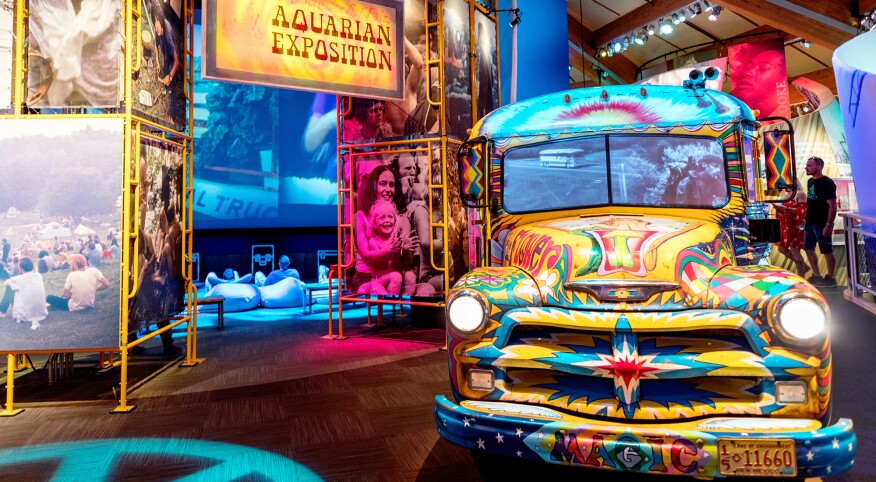 My daughter Molly used to eat sand at the beach. I'd spend hours packing up the kids, applying sunscreen, packing lunches and setting up our chairs and towels. I would sit down to (finally!) relax and bam — the girl stuffed fistfuls of sand in her mouth! It was anything but relaxing.

Fast forward 20 years and our beach trips look much different. Molly can apply her own sunscreen, she doesn't eat sand, I don't have to worry about her getting swept away by a big wave, and, best of all, we have meaningful conversations and laugh harder than ever!

As parents, we are constantly told to cherish the early years. We are warned "they grow up so fast" and soon enough, "won't need (or want) you anymore." Yes, kids become independent adults and aren't necessarily as cute and clingy, but they are all sorts of other things that bring us joy. Our adult children are smart and witty, introspective and grateful, loving and compassionate. Now is the best time to make new memories!

Here are a few great adventures to go on with your big kid(s).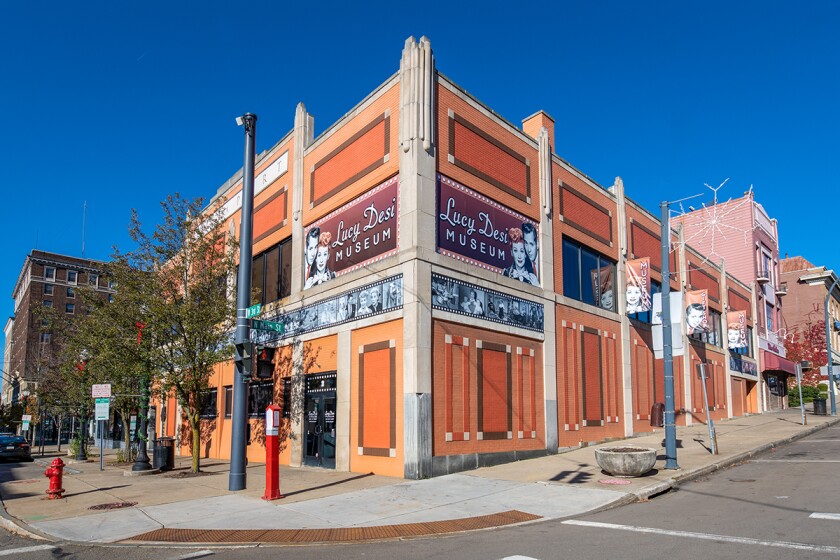 Laugh Out Loud in Jamestown, New York

Grab your Depends (I'm joking, Girlfriends) and prepare to laugh until your stomach hurts as you venture to the hometown of the Queen of Comedy herself, Lucille Ball. Jamestown is also home to the National Comedy Center, 37,000 square feet of immersive and interactive experiences that celebrate all things comedy. You won't want to miss the theatrical Johnny Carson experience, which includes 30 digital projection screens and a holographic host (Jimmy Fallon). About 10 miles away, you can visit The Lucille Ball Desi Arnaz Museum. Step inside your favorite I Love Lucy episode and get a close look at original costumes, scripts and even a recreation of the Ricardos' New York City living room and kitchen.

In the neighboring town of Celeron, The Chautauqua Harbor Hotel, situated on the Chautauqua Lake, offers a Hilarious Getaway Package that includes overnight accommodations, two tickets to both museums, a $30 meal voucher, and a comedy-themed gift bag upon arrival.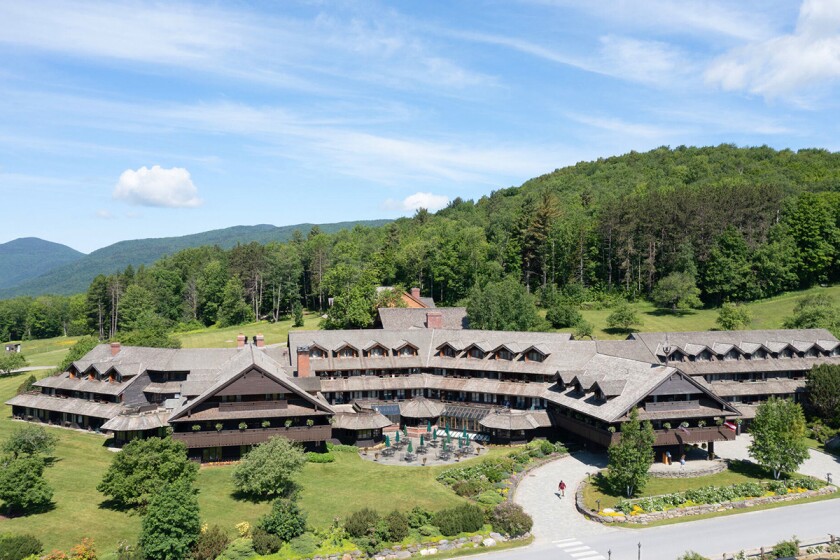 Sing on the Hills of Stowe, Vermont

Take a walk in the shoes of your favorite Fräulein (Maria) at the Trapp Family Lodge. The Austrian-inspired luxury resort sits on 2,600 acres and is surrounded by hills so beautiful you may start twirling and singing as though they are alive with the sound of music. When the real-life von Trapp family left Austria in 1938, they settled in Stowe, Vermont. Their original home operated as a 30-room ski lodge after the Baron's death, and when it burned down in 1980, the von Trapp family rebuilt the lodge and still operates it today. While there is plenty to keep you busy in Stowe, there's really no need to leave the lodge. They offer tours of the von Trapp family brewery, wine tastings, and prime rib nights. With horse-drawn carriage rides, a heated outdoor pool, massages, a rock-climbing wall, and yoga classes, there is something for everyone and every season.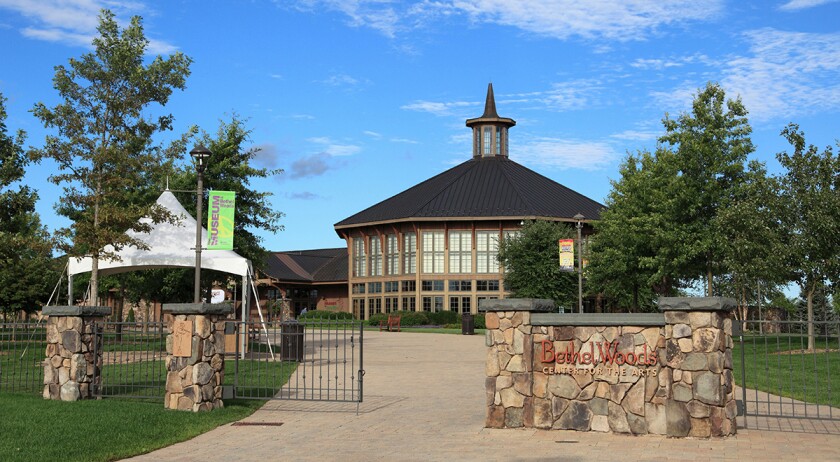 Step Back in Time in Bethel, New York

Throw on a long, flowy skirt, fashion yourself a daisy headband and revisit Woodstock in 1969, when cell phones didn't exist and peace, love and happiness were all that mattered. The Museum at Bethel Woods is located at the site of the Woodstock festival and delivers a unique experience. As you step inside, you are met with the original sound of 450,000 concertgoers chanting "No rain!" in response to Woodstock production coordinator John Morris' famous stage announcement: "Hey, if you think really hard, maybe we can stop this rain."

The museum embarked on a five-year Oral History Initiative, an impressive archive of stories and memories from people who attended the iconic three-day music festival. Photos, videos, artifacts, and even an original hippie bus transport you to a groovier time.

Complete your Woodstock experience with a little luxury camping via The Twig and Hatchet. Stay in a 13-foot bell tent on a raised platform with a fully stocked camp kitchen, amenities and communal solar showers.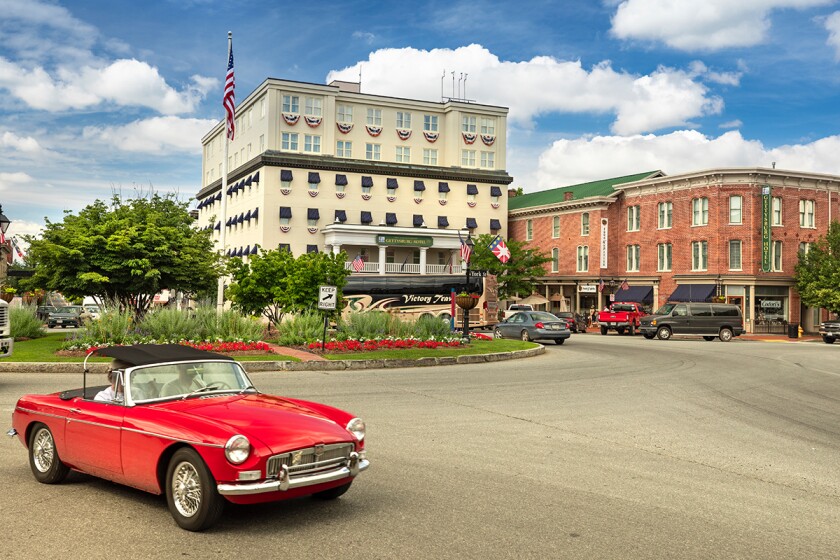 Solve a Murder at a Luxury Hotel

If your idea of fun is watching "Dateline" or "Law & Order," then this getaway is for you! Keith and Margo's Murder Mystery Weekend getaways are held at different luxury hotels throughout the United States and have been hosted by celebrities like Mary Higgins Clark and Peter Falk. Described as "a thrilling opportunity for people with a passion for cold-blooded murder, slippery red herrings, diabolical clues, and creative detective work to immerse themselves," it's "one of the most unusual, interactive, and spine-tingling experiences ever!" Packages include accommodations for two nights, several meals and/or cocktail parties (with a cash bar) and, of course, blood, murder and mystery. It's sure to be a killer weekend!


Have you ever taken a vacation with your older kids? Where did you go? Let us know in the comments below.