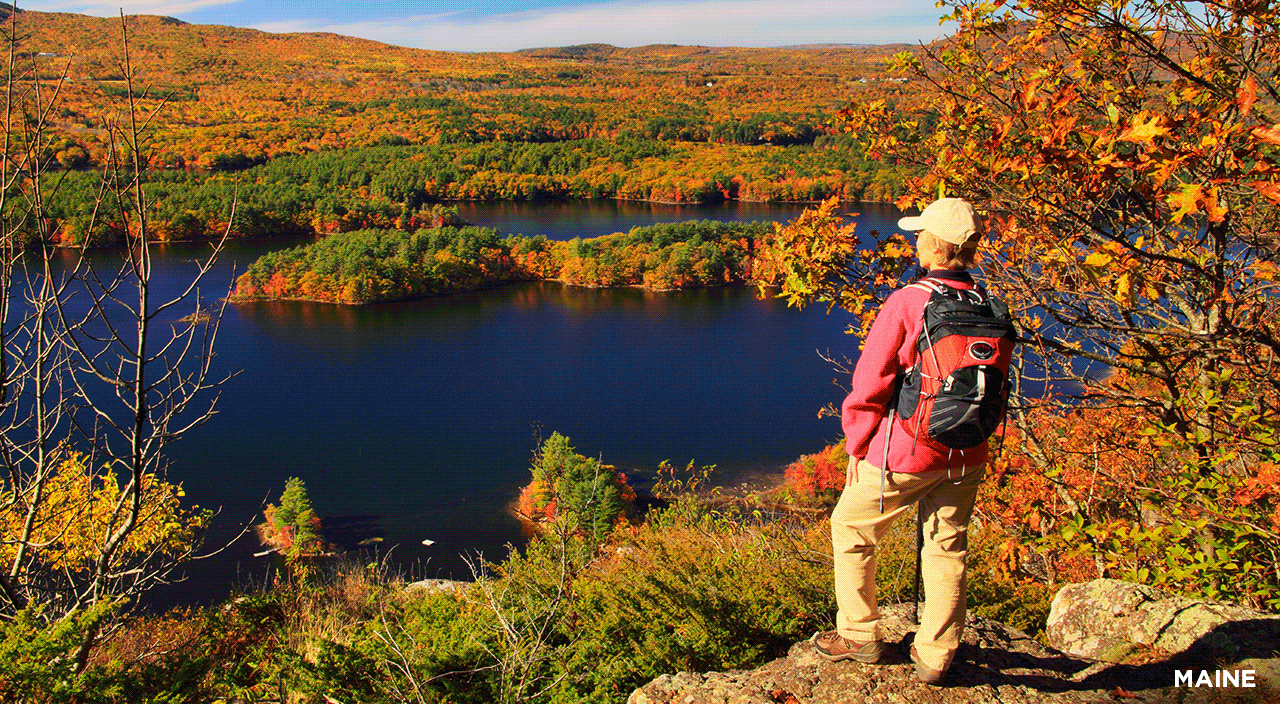 When summer's heat softens and gives way to cool breezes, it's time to get ready for nature's color show. Starring stage-hogging deciduous leaves, the performance promises to elicit a standing ovation. Changing from serene greens to startling reds, oranges and yellows, the leaves are the story of autumn. If the season's colors are calling your name, put down your pumpkin latte, grab your boots and flannel and get out for a hike in one of these areas known for vibrant fall color.

Virginia

About an hour outside of Washington, D.C., you'll find yourself in the pastoral hilly countryside of Loudoun County. The classic 18th century town of Middleburg is the heart of horse country and offers a comfortable homey stay at the Briar Patch Bed & Breakfast Inn, circa 1805, on 47 acres. Guestrooms are named after local flowering plants to connect guests with nature.
Though the area is chock-full of great hiking, don't miss the nearby portion of the Appalachian Trail. Take the scenic Snickersville Turnpike to Bears Den, a hiker hostel, where you can park and pick up the trail nearby for a satisfying day hike. Banshee Reeks Nature Preserve presents a nice contrast, with 20 miles of woodsy trails winding past swamps and ponds.

Post-hike, refuel at Market Salamander, a casual — albeit refined — café offering lobster pot pie and quinoa crab salad. If feting a special occasion, dine at the storied Red Fox Inn and Tavern, a favorite of Jackie O. and Liz Taylor.

Maine

The charming coastal town of Camden, nestled along Penobscot Bay, is ranked number one as Maine's prettiest village. Included in the National Register of Historic Places, the town has such magnetic allure that you may never want to leave. The seaside town's harbor is lively, with a working harbor awash with fishing boats, and the High Street Historic District is peppered with 19th century structures. Settle in at The Blackberry Inn, within walking distance to shops and restaurants — and a 5-minute walk to Zoot to join the locals for your morning cuppa joe.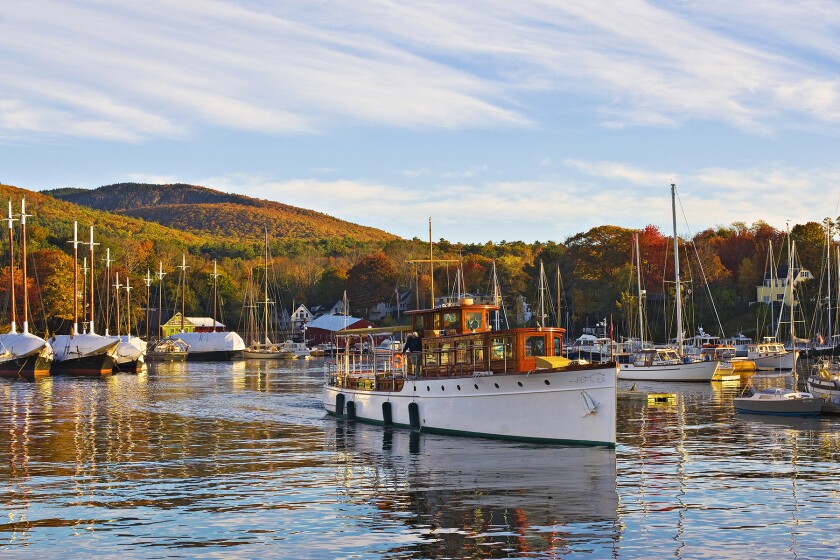 Hiking is at its best at Camden Hills State Park, which offers numerous easy to moderate trails, surrounded by autumn's enchanting reds and golds. Check out the Mount Battie Trail for exceptional views over the harbor and connect with the Nature Trail for a longer hike to enjoy broader vistas and colorful fall foliage.

At the popular Salt Wharf's rooftop bar on the water, linger with drinks before strolling over to the Waterfront for fresh seafood or over to Hartstone Inn's restaurant for local cuisine in a sophisticated setting.

Colorado

One of Colorado's many fall hiking destinations is the historic mountain town of Breckenridge. For those chomping at the bit, note that this area at 9,600 feet above sea elevation has some of the state's earliest fall colors. Clusters of aspens turn an ethereal gold, urging you to seize the day and get out in nature. From your base on Main Street at The Carlin, a new European-style inn pairing a restaurant with guest suites, sink into mountain life with views of Breckenridge Ski Resort and the Tenmile Range mountain chain.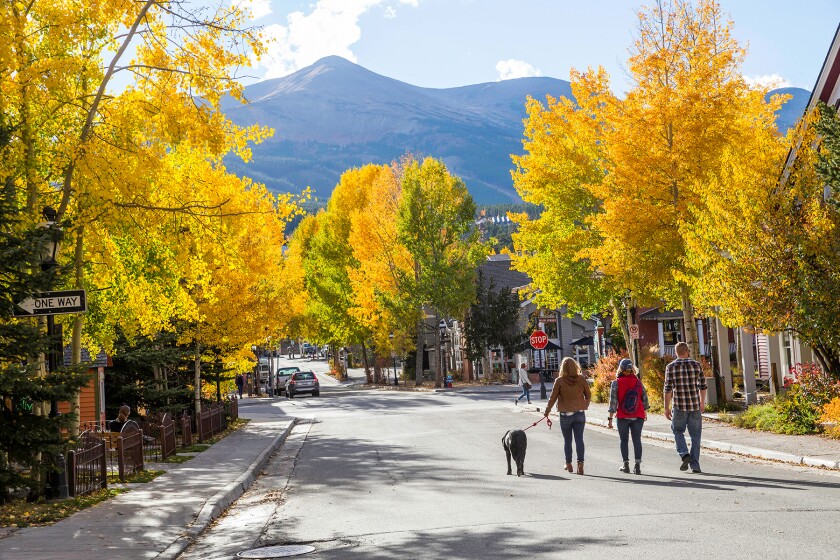 Try the trails of Little French Gulch, which pass Golden Horseshoe, the once-thriving 1800s mining region responsible for the birth of the town. For Breckenridge's signature fall hiking experience, park at the Boreas Pass trailhead and tackle the 2.5 mile loop at 11,481 feet surrounded by golden aspens.

After hiking, tuck into Thai street food at Thai Chili 89, or choose to eat in: your home away from home, The Carlin, features a raw bar and dishes inspired by a wood-burning oven.

Massachusetts

Brimming with natural beauty, the town of Groton is everything a classic New England town should be, allowing you to marinate in clusters of showy trees bursting with color, rolling hills, and colonial-era architecture. In the heart of town on Main Street, the historic boutique The Groton Inn welcomes you for your hiking getaway, promising that when you return from a day of hiking, you'll find a restful sanctuary with plush robes and feather-light duvets.

Start your quest for fall colors with the nearby Groton Town Forest Loop Trail, a popular path used by mountain bikers and in winter, cross-country skiers. Don't miss exploring the ruins of Bancroft Castle, a beloved landmark that requires a 1-mile ascent up Gibbet Hill. The nearby peaceful 4.4-mile Nashua Trail loop is easygoing, permitting you to stop often, snap photos and generally just soak in the season's red, orange and yellow hues as well as views over Nashua River.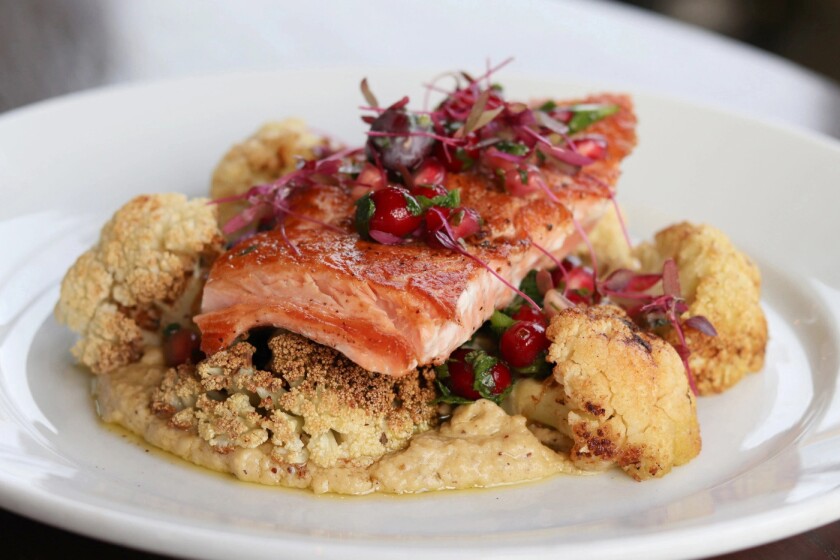 For best local fare, dine at the Gibbet Hill Farm's Gibbet Hill Grill for top-rated, farm-fresh seasonal cuisine. If you're hankering for pasta, try Filho's Cucina for a soulful Italian bookend to your day.

Oregon

Though Oregon's state tree is the Douglas fir and conifers heavily dot the landscape, the big reveal is that where autumn colors do appear, they stand out that much more prominently against carpets of evergreens. Perhaps there's no better home base than the poetic haven of Hood River Hotel for a restorative fall getaway. Nestled on the Columbia River Gorge, surrounded by the Cascade Range and just an hour outside of Portland, the vintage hotel in the heart of the town of Hood River is on the National Register of Historic Places.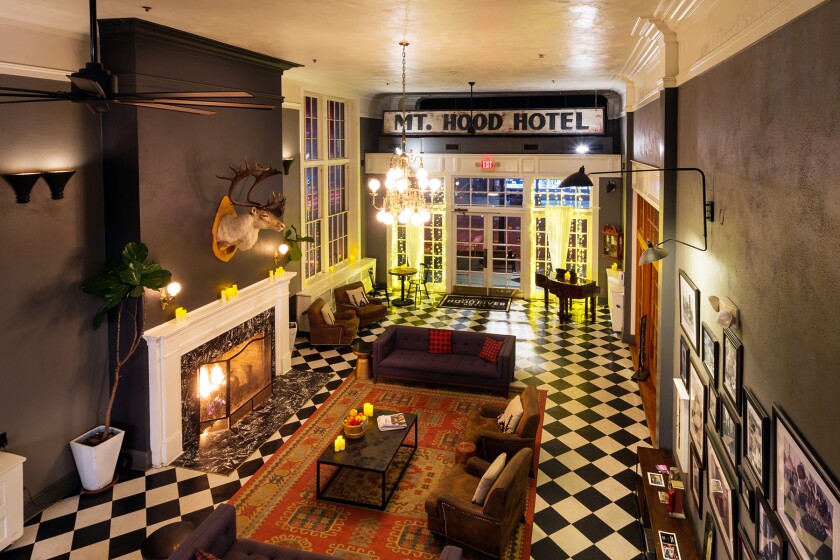 Hike the Historic Columbia River Highway State east toward Mosier along the breathtaking gorge. It's a gentle walk that varies little in elevation, and the scenic Mosier Twin Tunnels are worth aiming for. So is the town of Mosier itself, though it is more than a 7-mile hike from Hood River. In the the other direction, follow the trail overlooking the river from Starvation Creek (look for the waterfall) to Wyeth. Along the gorge, expect to encounter canopies of maple vines and in other places, western larch trees, conifers whose needles perform a plot twist and turn a dazzling yellow.

You'll be thirsty after you return to town and the waterfront Friem Family Brewers is waiting. The award-winning artisanal craft brewery is known for its Belgian ales. For a full-throated taste of what's growing in the area, consider visiting Celilo, a restaurant that sources ingredients from Columbia River Gorge farmers, ranchers and cheesemongers.

Photo credits: Maine: Pat & Chuck Blackley/Alamy Stock Photo; Massachusetts: Monika Salvan; Oregon: Danita Delimont/Alamy Stock photo; Colorado: Courtesy Breckenridge Tourism Office

Want more travel info? Here are eight amazing destinations that are perfect for celebrating a milestone birthday.

Where's your all-time favorite American hiking spot? Let us know in the comments below.