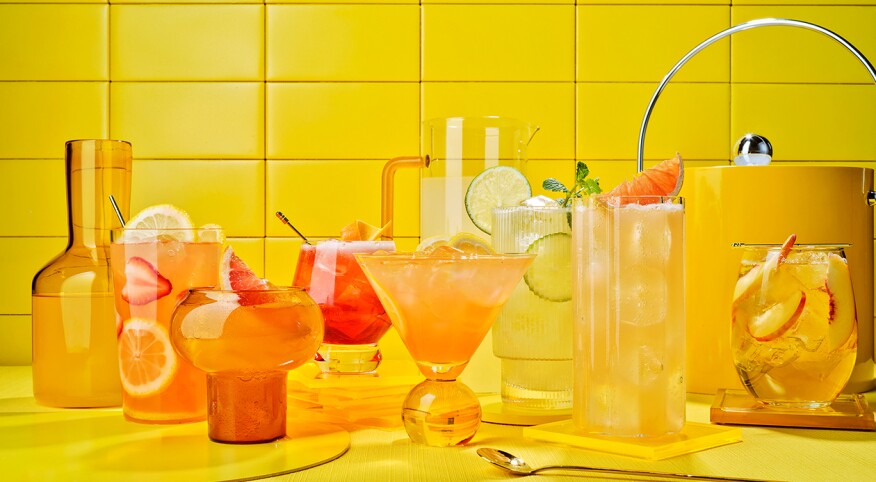 When people host a large family gathering or a big barbecue, they often serve wine and beer. It's easier than trying to make individual cocktails. But if you want to get more creative, many cocktails can be made in batches for a crowd. Here are five delicious options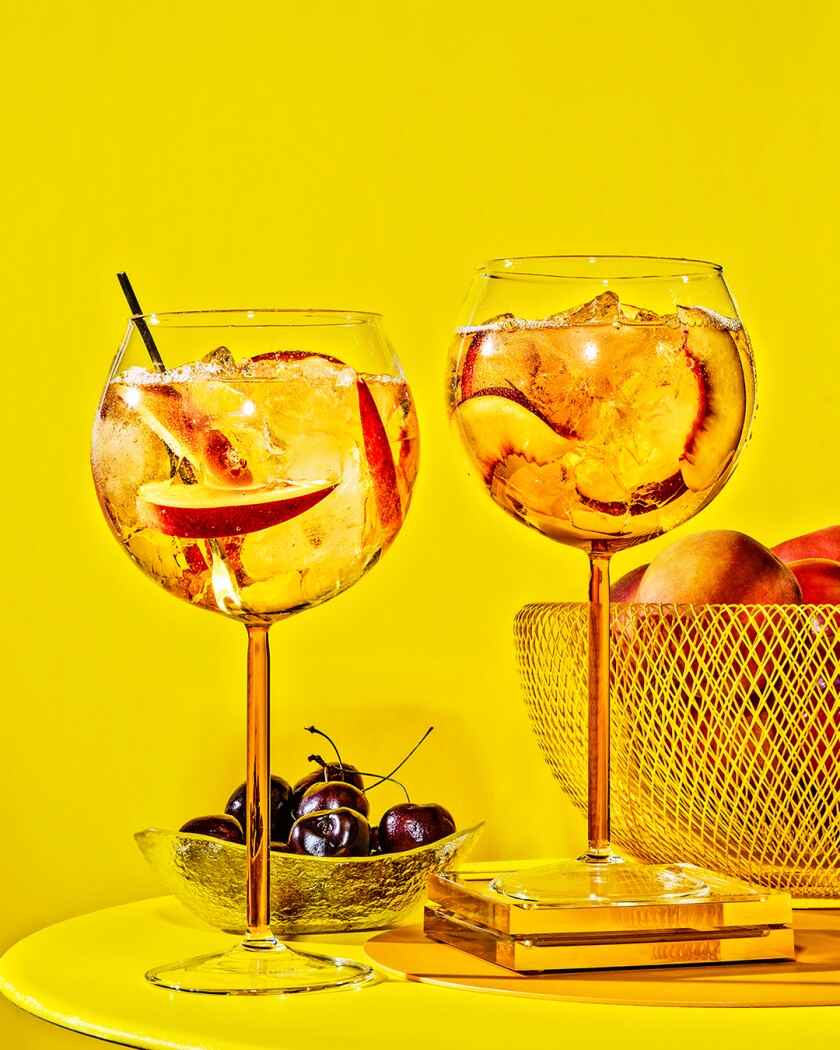 Peach-Plum Sangria (From the website Kitchn)

Serves 4 to 6

Nothing says summer like a pitcher of sangria. This one uses delicious seasonal stone fruits.

Ingredients

¼ cup sugar

¼ cup water

1 cup sliced peaches, skins left on

1 cup sliced plums, skins left on

1 cup cherries, stemmed and pitted

½ cup peach brandy

1 bottle (750 milliliters) dry Riesling, chilled

In a small saucepan, combine the sugar and water, and heat just until the sugar has dissolved, to make a simple sugar syrup. Place the peaches, plums and cherries in a large pitcher, and pour the sugar syrup over the top. Add the peach brandy; stir. Add the cold Riesling. Chill until ready to serve, ideally overnight. When ready to serve, fill the rest of the pitcher with ice. Serve over ice, including some of the stone fruit in each glass.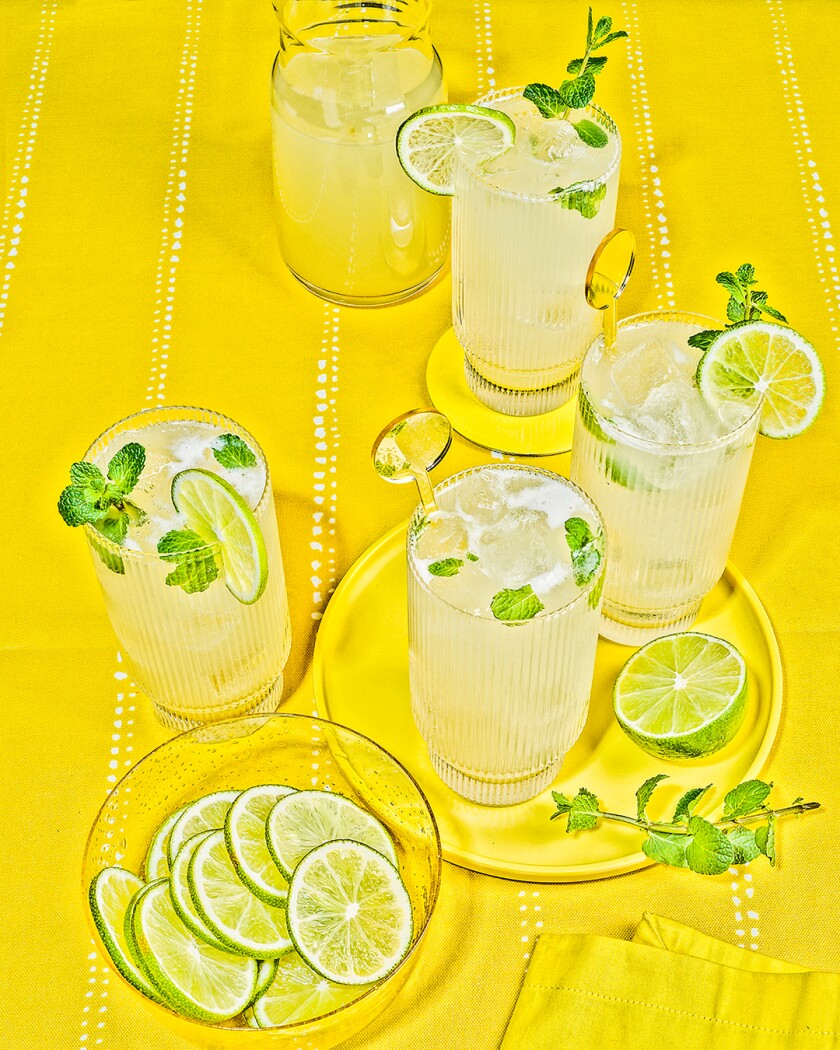 Party-Pitcher Mojito (From A Couple Cooks)

Serves 8

When I'm on a tropical vacation, the first drink I order is a refreshing Mojito. Make this cocktail for your next party and transport guests to their favorite island.

Ingredients

½ cup loosely packed mint leaves, plus more for garnish

½ cup sugar

½ cup water

1 cup lime juice (about 8 limes), plus 1 lime for garnish

2 cups white rum

2 cups club soda

In a small saucepan, combine the mint, sugar and water and heat over medium heat. Bring to a simmer and stir until all the sugar has dissolved. Turn off the heat and allow the mint mixture to sit for at least 5 minutes. Then strain it into a large pitcher. Add the lime juice and rum. Add the extra mint leaves and the extra lime, cut into rounds. Fill the pitcher with 4 handfuls of ice. Gently stir in the club soda just before serving.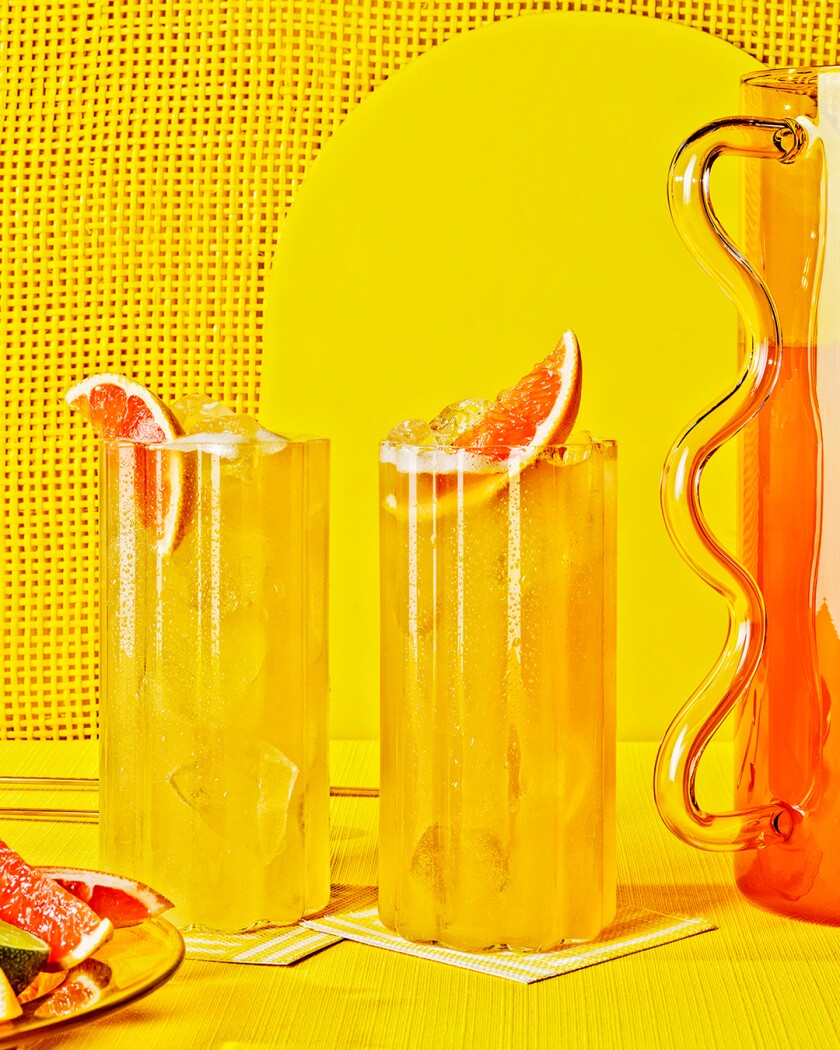 Big-Batch Paloma Cocktails (From Wide Open Eats)

Serves 25

A cousin of the very popular margarita, the paloma is the perfect accompaniment forTex-Mex cuisine.

Ingredients

2 2/3 cups grapefruit juice

1 cup lime juice

1 cup water

5 tablespoons agave nectar (or to taste)

2 2/3 cups tequila

½ teaspoon salt

10 ounces sparkling water (approximately, to top off individual servings)

Grapefruit or lime wedges, for garnish

In a large pitcher, stir together the grapefruit juice, lime juice, water and agave. Chill for 1 hour, then stir in the tequila and salt. To serve, fill a glass three-fourths full of ice. Pour enough drink base to reach that same three-fourths-full mark; top with sparkling water. Garnish with grapefruit or lime wedges. Enjoy!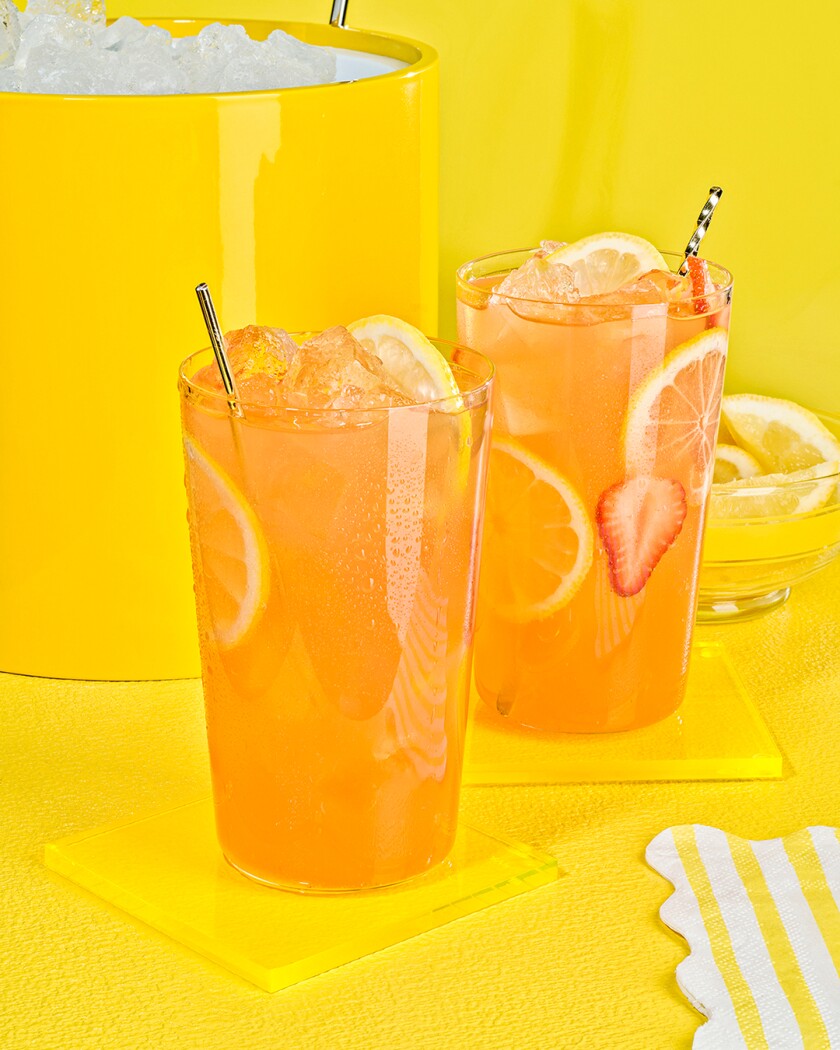 Strawberry Vodka Lemonade (From Cake n Knife)

Serves 6 to 8

Refreshing lemonade has been synonymous with summer for most of us since childhood. But be sure to check IDs to confirm all your patrons are over 21 if you serve this spiked version at your next lemonade stand.

Ingredients

1 pound strawberries, tops and hulls removed

¾ cup lemon juice

2/3 cup sugar

1 cup vodka

3 cups water

Run the strawberries through a juicer, and pour the fresh strawberry juice into a large pitcher filled halfway with ice. If you don't have a juicer, puree the strawberries in a blender or food processor. Strain into a large pitcher filled halfway with ice. Add the lemon juice, sugar, vodka and water to the pitcher of strawberry juice. Stir to combine until the sugar has dissolved. Serve cold.

Large-Batch Negronis (From Saveur)

Serves 8 to 10

I had never heard of a negroni until actor Stanley Tucci posted a video about his favorite cocktail in 2020.

Ingredients

1 bottle (750 milliliters) Campari liqueur, chilled

1 bottle (750 milliliters) Cinzano sweet vermouth, chilled

1 bottle (750 milliliters) Prosecco sparkling wine, chilled

Rind from 1 large orange, cut with a vegetable peeler into thin, long ribbons, for garnish

In a large punch bowl filled with ice, pour the Campari, Cinzano and Prosecco. Stir, then garnish with strips of orange rind. Ladle servings into punch cups.

What's your favorite cocktail to drink in the summer? Let us know in the comments below.