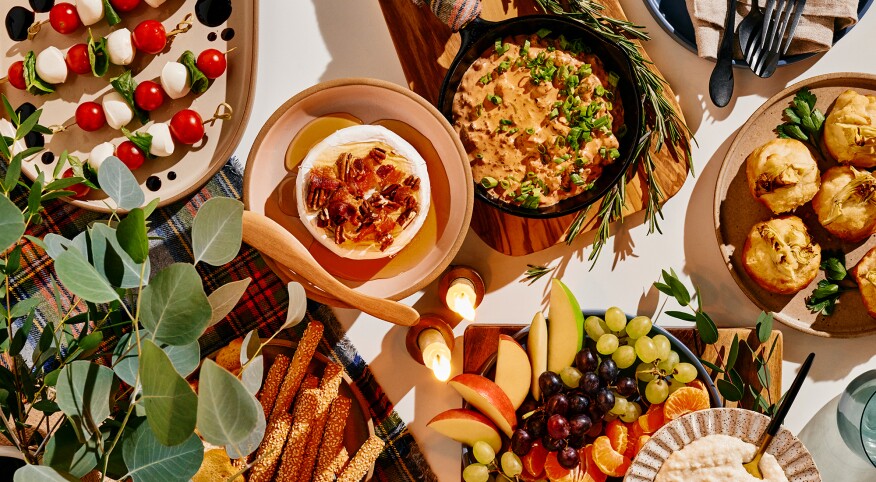 Appetizers are the opening act to any dinner production, so you want to ensure you serve something tasty as a prelude to the main event. However, time can be an issue if you make the entire meal, including beverages, sides and dessert. That's why I love simple appetizers that only require a handful of ingredients — they're quick and delicious! Here are five easy, four-ingredient recipes that I've been making for years, and they appeal to both the meat eaters and vegetarians in my family. Bon appetit!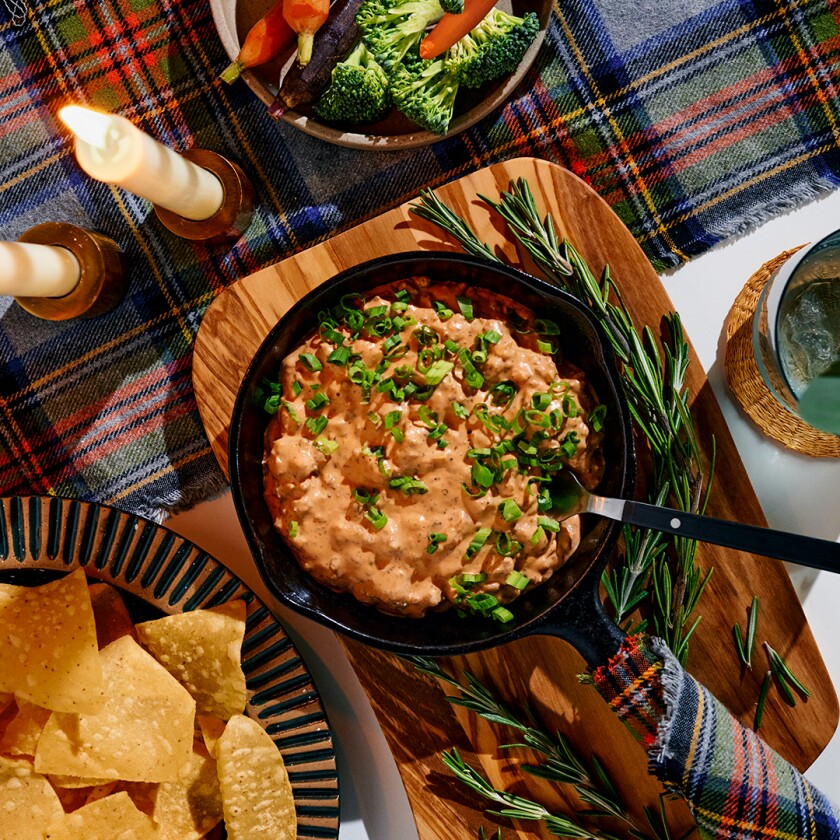 Creamy Sausage Dip

Serves 10+

1 pound pork sausage

2 (8-ounce) cream cheese, softened

2 cups chunky salsa

1/4 cup sliced scallions

*Serve with tortilla chips or any chip/cracker of your choice

Cook pork in a skillet over medium heat until no longer pink. Reduce heat to medium-low and stir in the cream cheese, breaking the lumps until smooth. Stir in the salsa and blend. Top with scallions and serve in the skillet (to keep it warm) with a side of chips for dipping.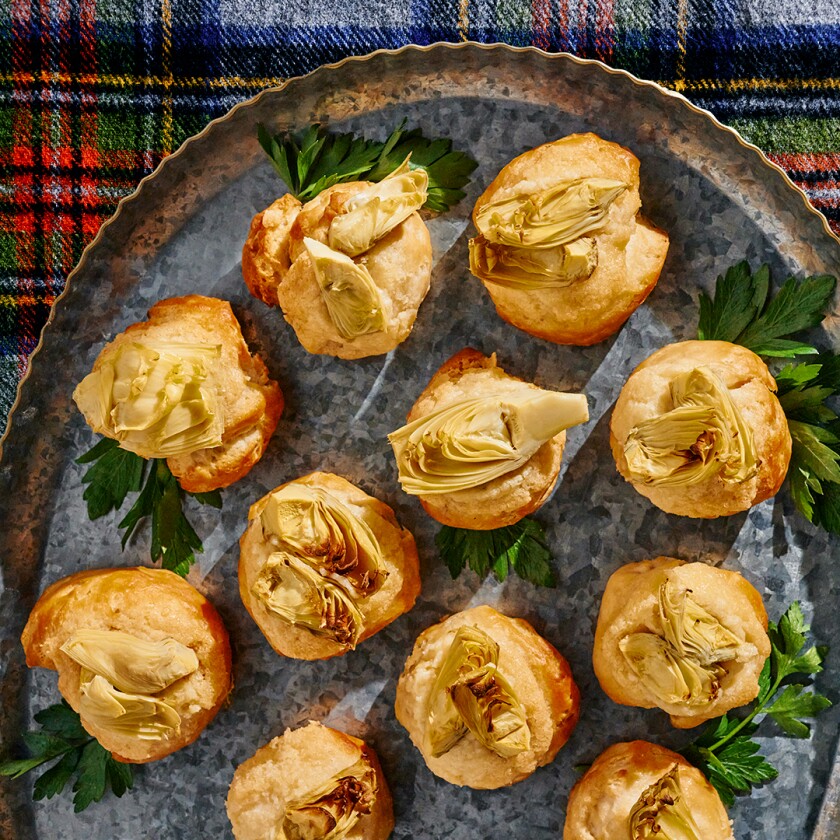 Artichoke Biscuit Bites

Makes 16 "bites"

1 cup mayonnaise

1 cup grated parmesan cheese

1 tube of biscuit dough (8 in all)

1 can of artichoke hearts, drained

Divide each biscuit into two parts so that you have 16 thinner biscuits. In a bowl, mix mayo and parmesan cheese together. Spread mixture over each biscuit. Next, chop artichoke hearts into smaller chunks and divide evenly over the top of the biscuits. Place appetizers on a greased baking sheet and bake at 400 for 10-12 minutes or until edges and bottoms of biscuits turn light golden brown.

*Option: You can skip the artichoke and use finely diced onion or fresh mushrooms.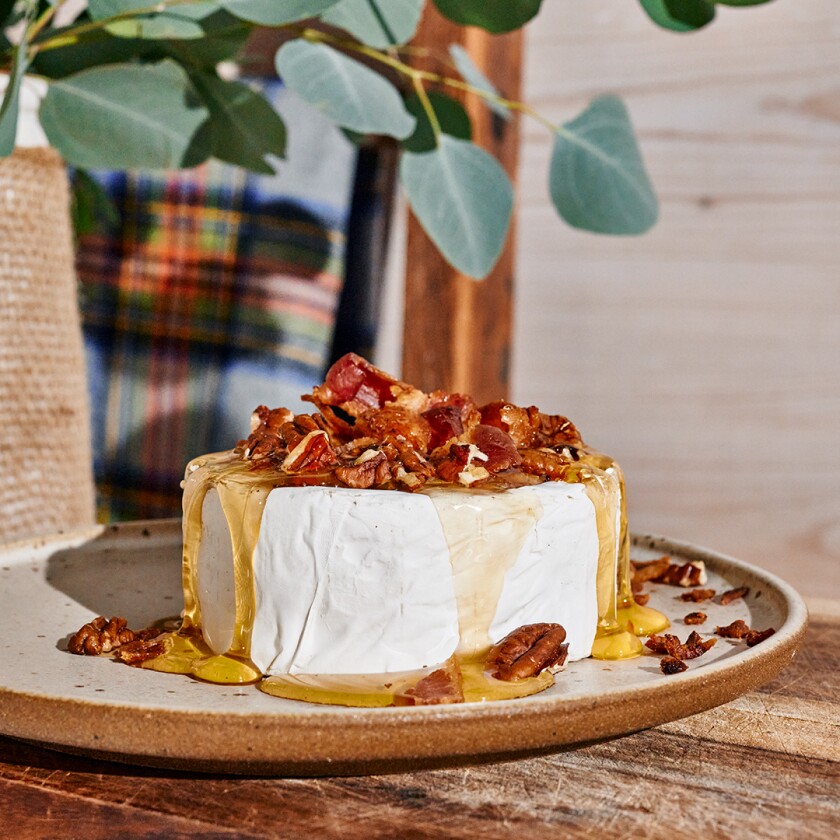 Baked Brie With Bacon and Pecans

Serves 4-6

1 wheel of brie

3-4 strips of bacon

1/2 cup honey

1/4 cup chopped pecans

*Serve with crackers of your choice or toasted baguette slices. Cook bacon until crispy. Drain on a paper towel, and once cool, crumble the bacon. Place brie in a greased baking dish. Pour honey over the cheese, then top with bacon and pecans. Bake at 350 for 18-20 minutes. Carefully transfer the brie to a serving platter. Serve with crackers or toasted baguette slices.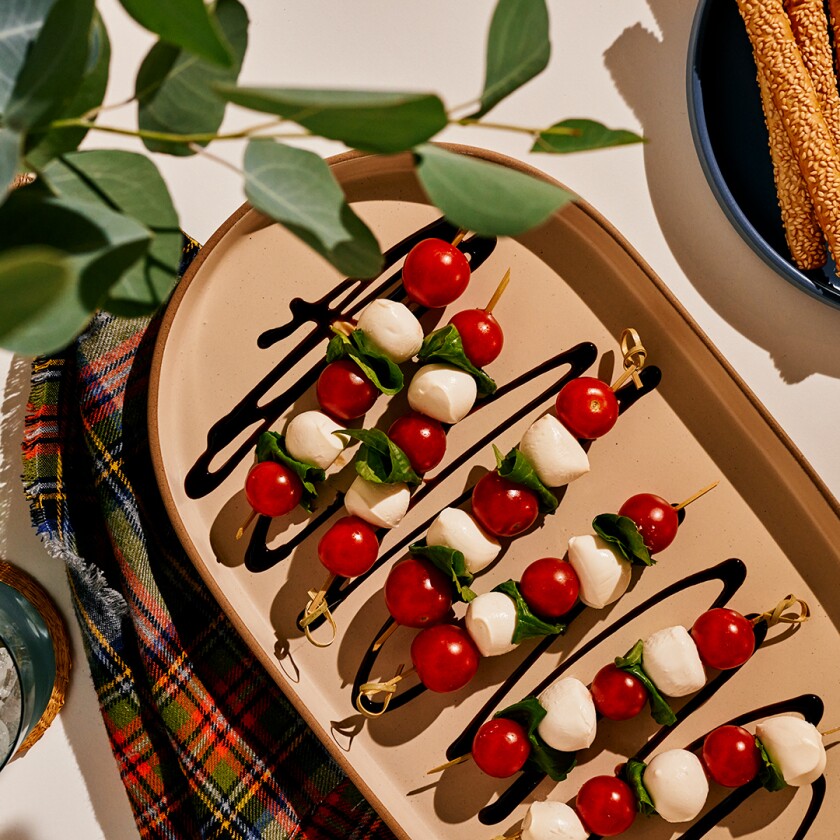 Capri Salad Kabobs

Makes 12 kabobs

24 cherry tomatoes

12 small, fresh balls of mozzarella cheese (or roughly 8-10 oz. cut into cubes)

24 fresh basil leaves

1/2 cup (or more) balsamic vinegar

*You will need 12 appetizer-size skewers or 12 long toothpicks

On each skewer, thread one tomato, then a mozzarella ball, followed by a folded-over basil leaf. Add the second tomato and then another folded basil leaf. After all 12 skewers have been assembled, place them on a serving platter and lightly drizzle balsamic vinegar over each — using as much as you want.

*Optional: If you prefer, salt and pepper the capri skewers before serving.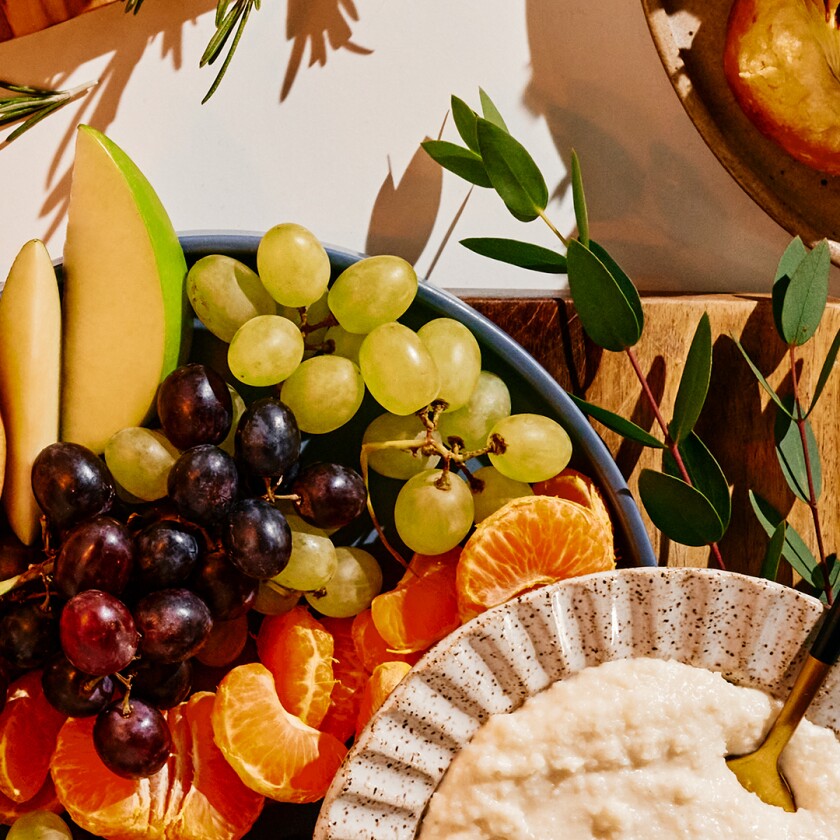 Fruit Dip

Serves 6

1 (16-ounce) sour cream

1 package of chewy coconut macaroons (Make sure they are the soft kind, not the hard macaroons. You will need about 10 cookies.)

3 tablespoons brown sugar

3-4 large red apples, sliced (or any fruit of your choice such as banana, grapes, pears, etc.)

In a food processor, mix sour cream, 10 of the cookies, and the brown sugar together until smooth. Pour into a serving bowl, cover, and chill for at least six hours (overnight is best). Stir the dip again before serving to make sure it is evenly mixed. Serve with any sliced fruit of your choice (apples work best for the crunch factor).

What's your favorite appetizer to serve at a party? Let us know in the comments below.