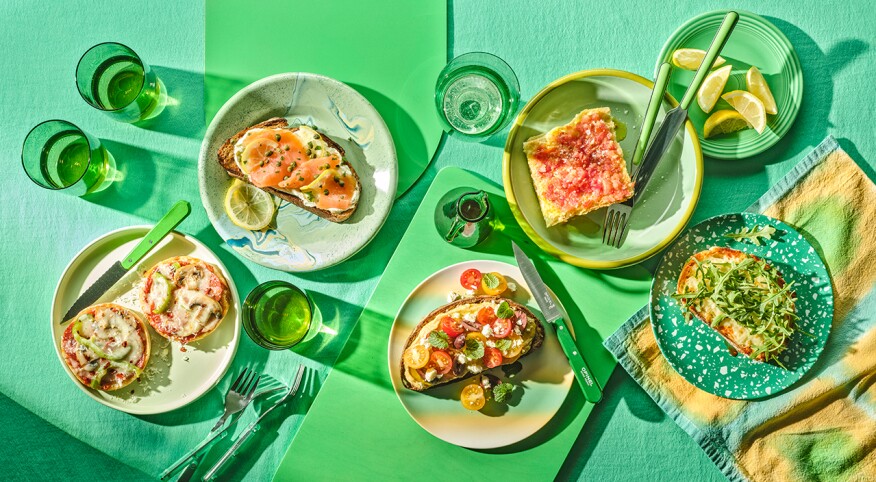 If there is one takeaway from the avocado toast craze, it's that toasted bread with toppings makes a quick, easy and delicious meal. No avocado, no problem! There are many other tasty toasts you can whip up with what you have on hand. Feel free to substitute and get creative; just about anything can have a second savory life on toast. Read on for five of my favorite toast recipes for a healthy meal in under 10 minutes.

It's all about the bread, as Prue Leith from the Great British Baking Show will tell you in her new book Bliss on Toast. Make sure you start with quality bread: sourdough, french, rye or whole wheat in a loaf, baguette or ciabatta form. I like to generously toast the bread before loading it up with fixings. A toaster oven works wonders, but if you don't have one, you can toast under the broiler or in a conventional toaster.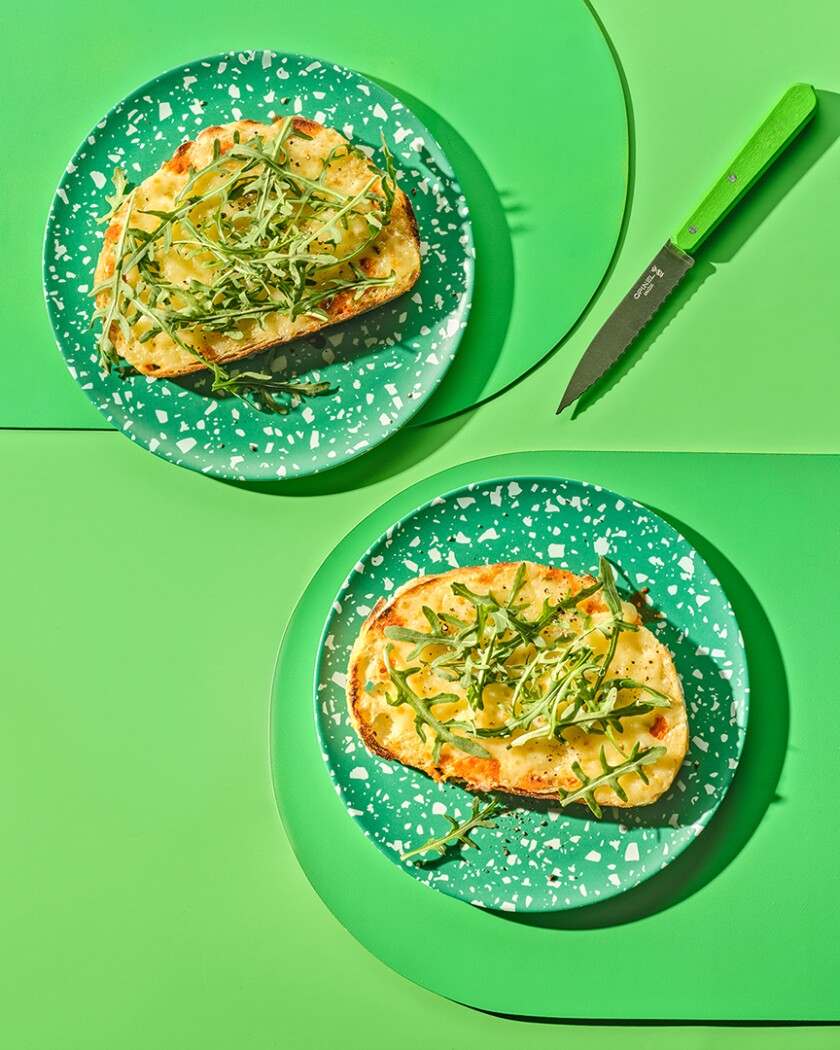 West Coast Toast

Toast also makes an excellent base for leafy greens. Start this recipe with a hearty sourdough. Sprinkle a little hot sauce on the bread, and cover with your favorite cheese; I recommend pepper jack for an extra kick, but cheddar or Monterey Jack will work well, too. Place the cheesy bread in a toaster oven or under the broiler until the cheese melts; remove from heat, then layer your greens on top. Arugula offers a peppery undertone, but any type of lettuce will provide a contrasting cooling effect to the spicy, cheesy bread. Surf's up!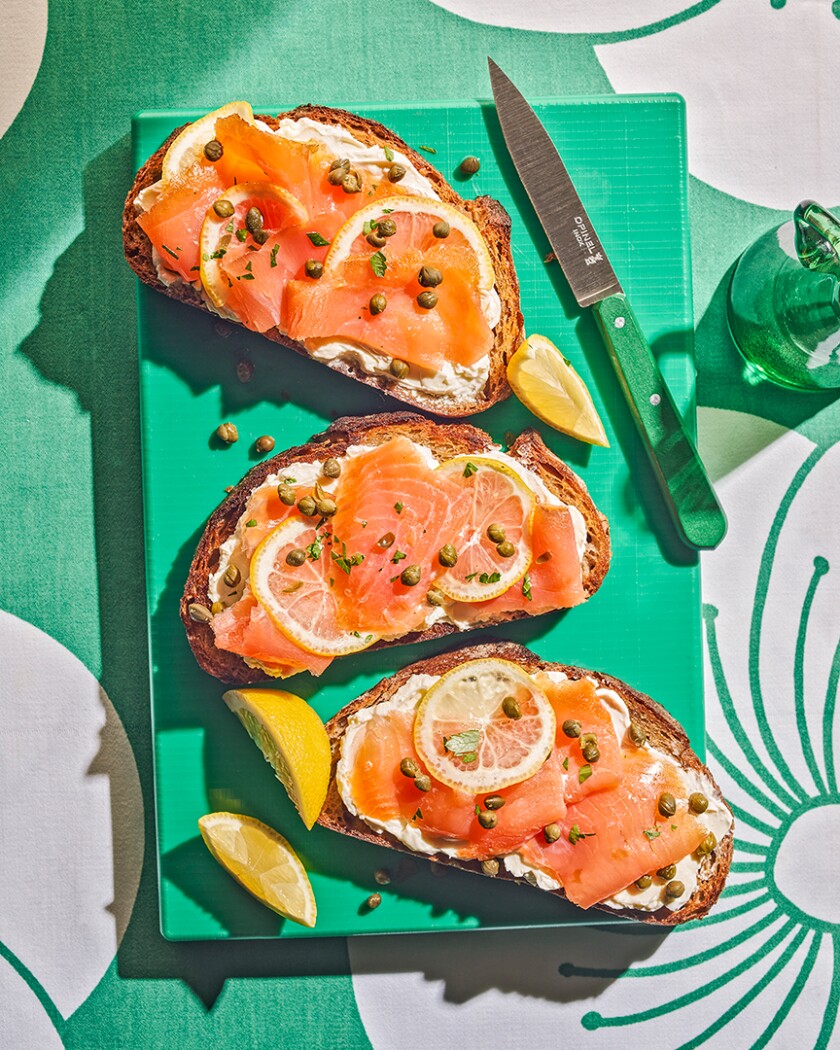 East Coast Toast

Get a taste of New York with this recipe. I recommend starting with a flavorful rye bread, toasted until golden. Next, smear with cream cheese and layer on thin-sliced smoked salmon. Finally, sprinkle with capers and squeeze fresh lemon juice to top it off. So good.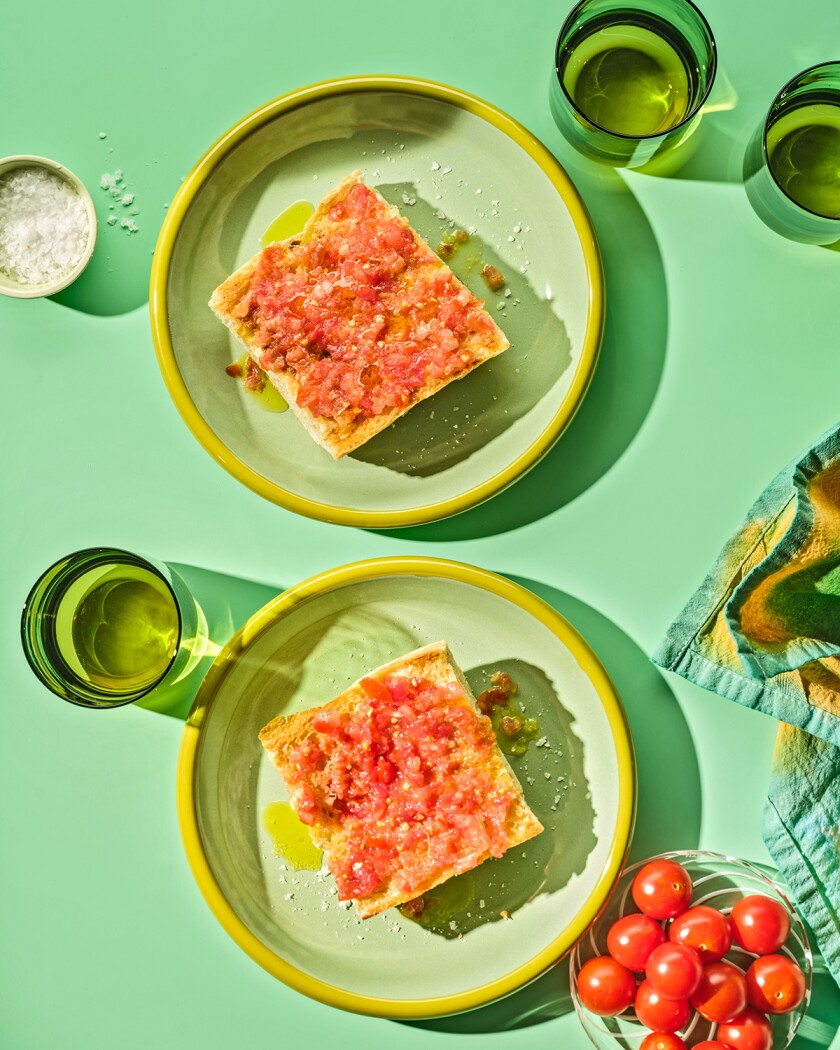 Tomato Toast

The Catalans have enjoyed toast as a mainstay and have many delicious variations to share. In Barcelona, a signature appetizer is Pa Amb Tomàquet or Tomato Bread. To recreate the traditional Catalan recipe, start by toasting your bread; classic French bread works well. Then gently rub the toasted surface with a clove of garlic; once all the nooks and crannies are covered, slice a tomato in half and rub the garlic toast with the cut side to smear the tomato pulp all over and soften the top layer of bread. Finally, drizzle olive oil over the top and sprinkle lightly with salt. Tomato bread is simple and can be enjoyed anytime as a meal or a healthy appetizer. Olé!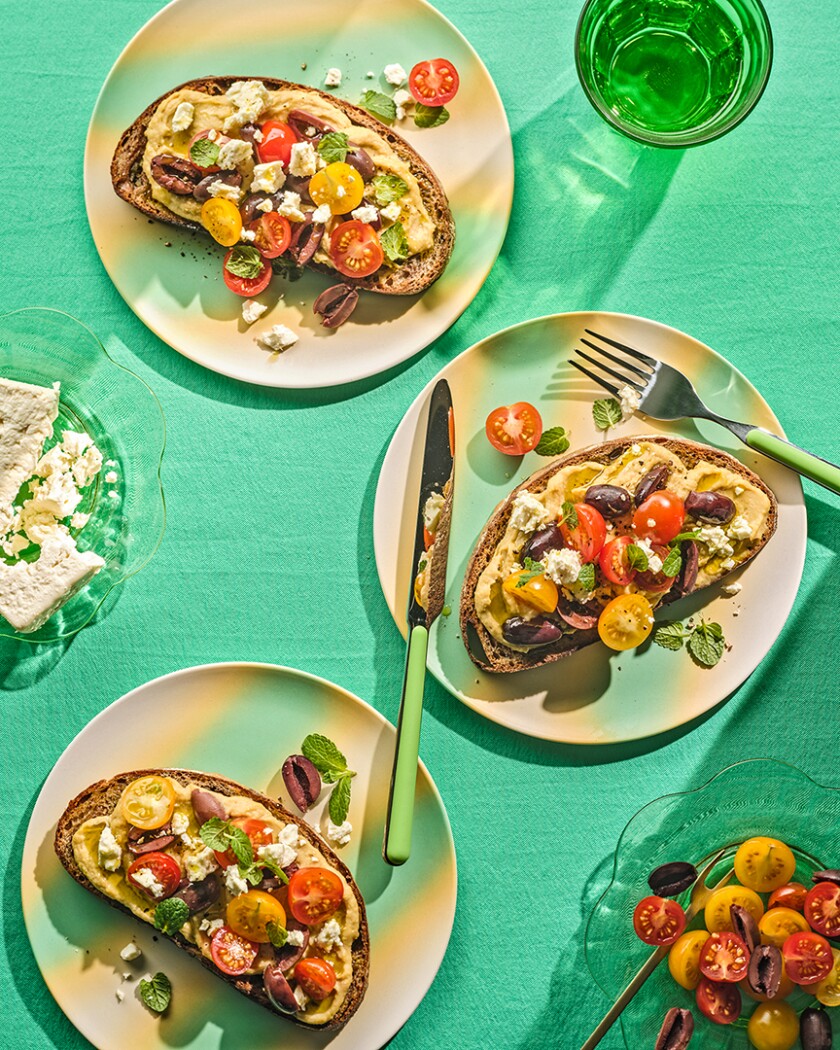 Greek Toast

Give your toast a Greek flair with this Mediterranean toast recipe. Start with whole wheat bread toasted gently, then spread with an even layer of fresh hummus. Explore different varieties from the farmers market or make your own with this recipe from The Kitchn2. Top generously with halved Kalamata olives, cherry tomatoes and feta cheese. Before you know it, you are ready for the Greek Isles. Kali orexi!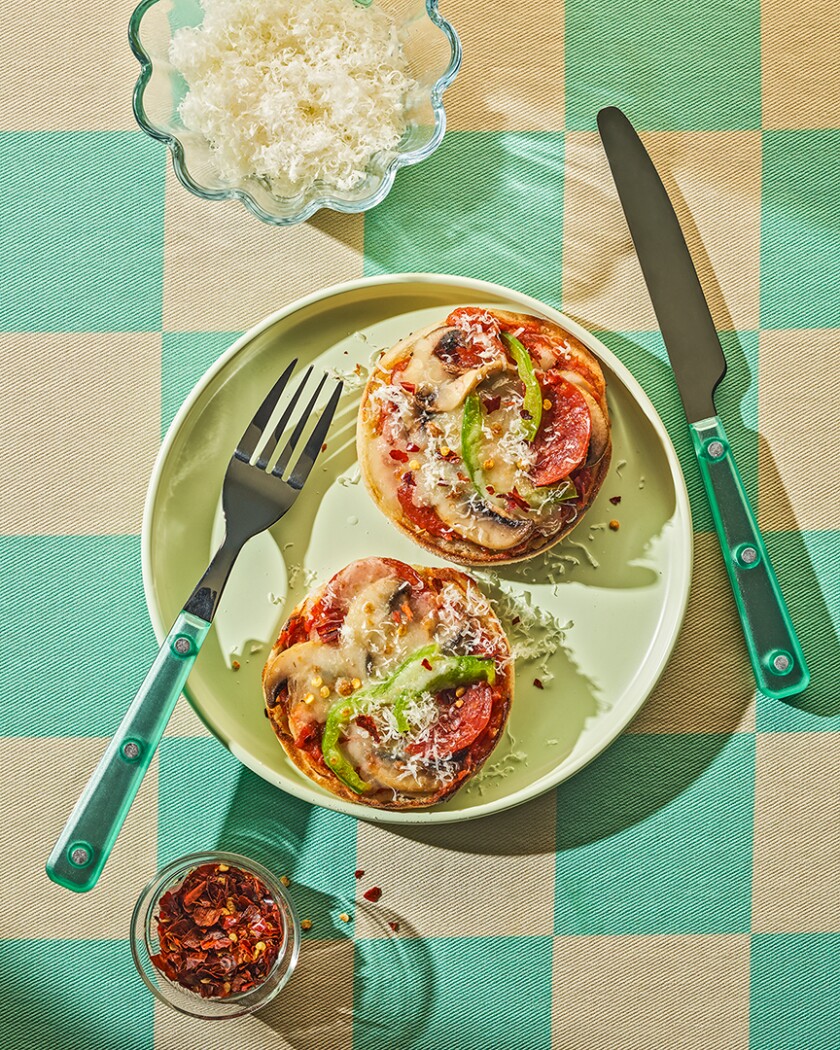 Pizza Toast

Mini pizza toasts are a fun light lunch or afternoon snack. I use English muffins for the base, toast slightly first, then smear the cranny side with pizza sauce, leftover spaghetti sauce or pesto. Next, layer on your favorite pizza toppings: mozzarella cheese, salami, pepperoni, sausage, bell peppers, olives or mushrooms, and return to the toaster oven or broiler until heated through. Mix and match trimmings to find your favorite combo. To top off your tasty treat, sprinkle with red pepper flakes and parmesan cheese. Delicious!

And So Many More!

Hopefully, these recipes have sparked new ideas for your toasty creations tailored to your taste. I'm not against avocado toast, mind you; I still enjoy an excellent avocado when they are in season but let's expand our horizons and have some fun with what is on hand. Toast lends itself well to giving new life to all manner of leftovers. Are you looking for more ideas? Check out this Food Network3 link to 50 toast recipes for more exotic creations. You will likely find one that is right up your alley. Cheers to toast!


What is your favorite toast? Share your recommendations in the comments below.