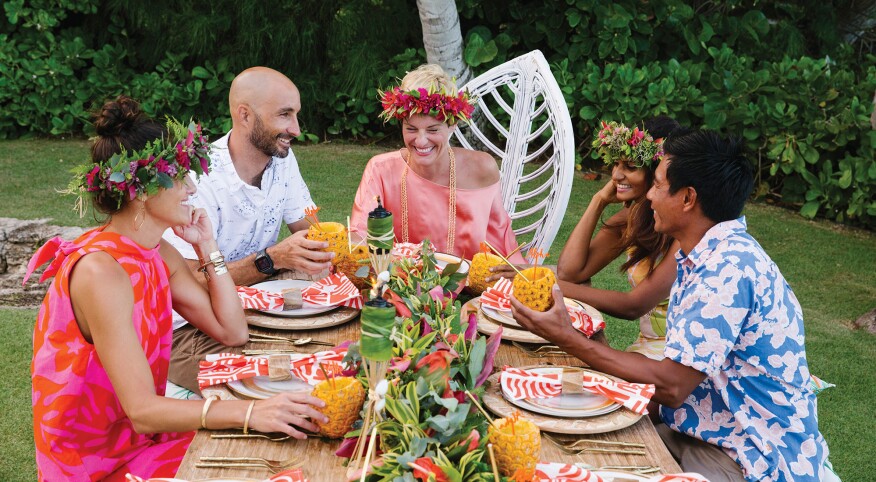 When my kids were little, I took them to a party-supplies shop to choose what theme they wanted for their birthday-party decor. They would pick cups, plates and party hats. From sports to unicorns and even a Survivor theme (complete with gummy rats), having a theme throughout the event made the celebration extra fun.

Flash forward to adult birthdays, and many of us barely want to mark the occasion with a small cake (after all, so many candles on a cake can seem like a fire hazard), let alone a big bash. And a theme can sound juvenile. And yet every birthday is a great reason to celebrate. Whether it's honoring a significant milestone, such as 50, 60 or 70, or one of the in-betweens, a themed party can bring out that inner child who gets excited to be the center of attention.

Marley Majcher, CEO of the Party Goddess!, a professional party-planning company in Los Angeles, says, "The best party themes don't focus on what a person 'should be' at 50, 60 or 70. Instead, the party should focus on who the person is beyond their age."

Recently Majcher's team put together a party for a client's 80th birthday.

"We didn't have anything with the number 80 or focus on her age at all," Majcher explains. "Instead, the decor and food were reminiscent of her favorite resort for vacationing with her grandkids."

By focusing on the person instead of the number, you can host a celebration that will make the honoree feel special and be a good time for all.

So, what types of themes work for adult birthday parties? Here are five ideas.

1. Tropical Birthday

Take guests on a tropical-island trip without the need to renew any passports. It's easy to transform your yard or home into an island getaway with the right decor, food and drinks. Suggest "vacation wear" as the dress code on the invitations. Greet guests with frozen drinks in coconuts or pineapples, decorate with tropical flowers, serve fruit cups garnished with mini paper umbrellas, and give out inexpensive sunglasses.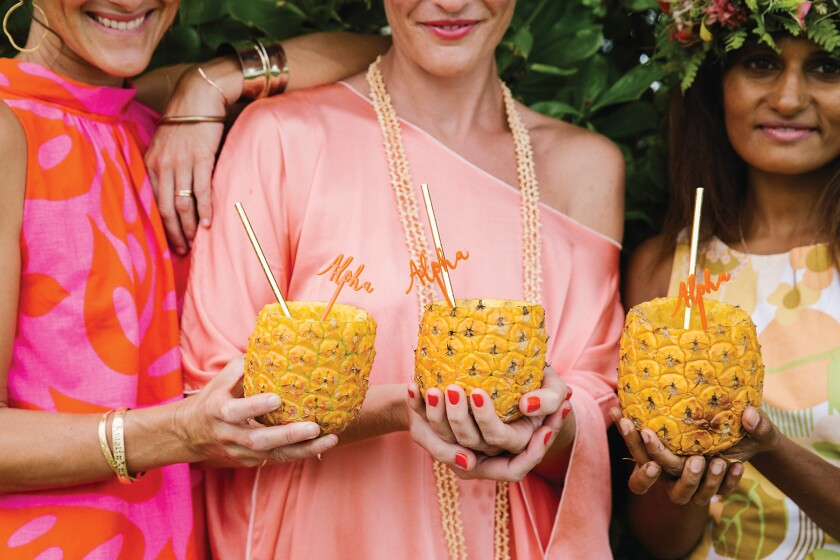 2. A Favorites Party

Make the guest of honor feel special by having a party that focuses on all their favorite things. Decorate in their favorite color, serve their favorite foods, and, of course, invite their favorite people. Majcher says, "Who cares if the items don't go together and the night is strung along by [mashed potatoes], their mother's favorite lasagna and toffee pudding? Get creative — it doesn't cost extra to name the food or offer a signature drink. For example, if you're serving Beef Lasagna, label the dish Nana Sprocket's Famous Sunday-Night Lasagna, so guests understand the sentimentality behind the dish."

3. Happy Holi-birthday

It can be a bummer for kids when their birthday falls around the December holidays. But celebrating Christmas in the summertime, especially if it is a holiday the guest of honor loves, can be magical! Set up Christmas string lights and tree ornaments in the backyard, serve green and red cocktails garnished with candy canes, and trade ugly sweaters for equally ugly T-shirts. Or, if the birthday honoree is a Halloween fan, have a spooky costume party in the spring.
4. Pajama Party

Remember being in middle school and having a sleepover party for your birthday, attended by your best friends? It was such a good time. So why did we stop doing that? A pajama party can be a grand celebration — especially now that you're old enough to buy alcohol legally and aren't tempted to steal it from your parents' liquor cabinet. Suggest that friends come to the party in their favorite bedtime attire, including fuzzy slippers. Bust out Twister and a Ouija board, put on some dance music, apply face masks, and then make some gourmet popcorn to eat while you watch a movie. Another bonus of an all-adult pajama party — no grownups around to say you need to stop giggling and go to sleep!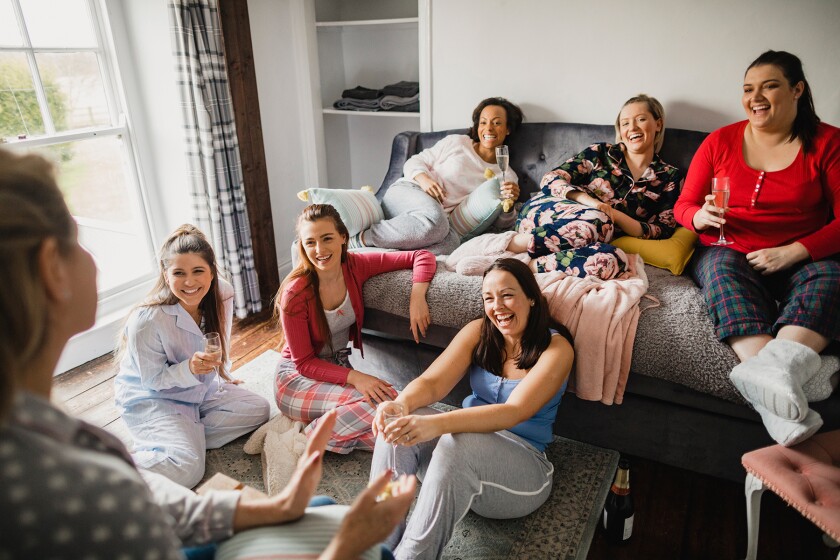 5. Celebration for the Decades

Does the guest of honor like bell-bottoms and listen to old disco? Have a '70s-theme party. "Decades are great themes, as long as you focus on some aspect of the guest of honor," Majcher notes. For example, if the decade was when they attended college, put that spin on the party.

"Re-create their favorite college bar, have a keg, name drinks after their nightmare college roommate," Majcher advises. "Serve all their favorite meals from that time period, even if one of them was ramen."

Whatever you choose, guests will appreciate a well-thought-out theme celebration. Majcher says, "Everything should have a through line, no matter how faint — decor, favors, serving pieces should all keep consistent with the theme." If you want people to dress a particular way for the occasion, put a request on the invite but not a requirement. Majcher's favorite wording is "XYZ attire encouraged." She explains, "Anyone who loves to dress up will jump at the chance, the other ones will bail, and the whole posse will be thrilled."

Finally, while most themes can enhance a party vibe, one theme to avoid is politics, unless, Majcher points out, "it's a very small group and you're sure where each person stands."

Have you ever hosted a themed milestone birthday party? How did it go? Let us know in the comments below.