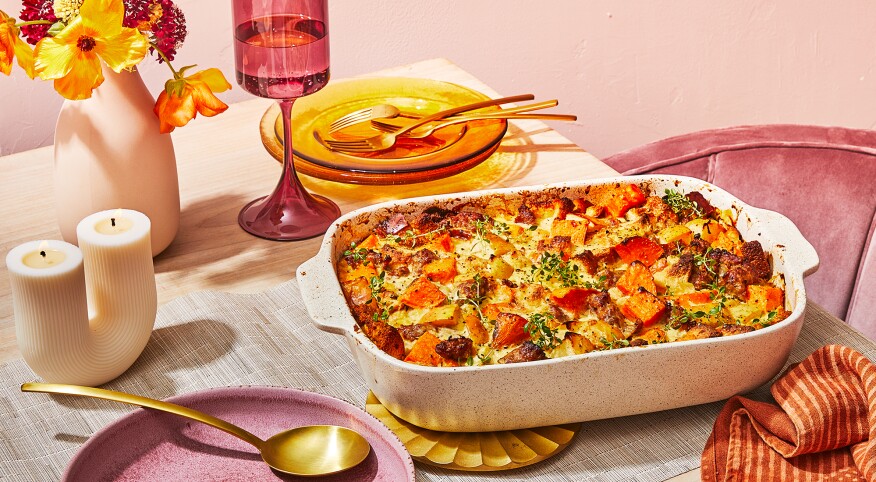 There's nothing more comforting than delicious smells coming from the kitchen.

Here are six casseroles that embrace all the best flavors of autumn.

Chicken and Wild Rice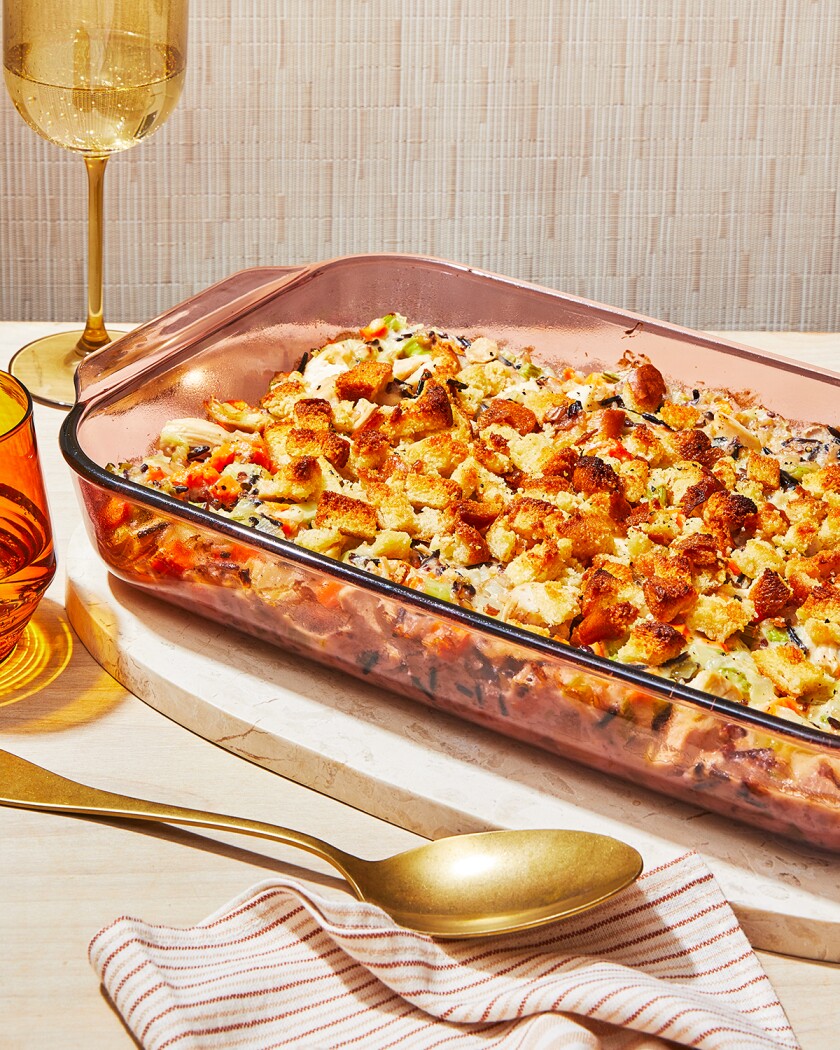 This casserole is the definition of healthy comfort food. It's perfect to serve after a day of raking leaves or carving pumpkins.

Serves 8

Ingredients

1 onion

5 carrots

5 stalks celery

1 cup wild rice

3 cups chicken broth

1 pound chicken breasts, cut into bite-size pieces

10 tablespoons butter, divided

1 teaspoon of salt

1/2 teaspoon poultry seasoning

4 tablespoons flour

2 cups milk

3/4 cups day-old bread, cut into bite-sized cubes

Preheat the oven to 350°F. Cut up the onion, carrots and celery and place in the baking dish. Add the wild rice and chicken broth. Cover with foil and bake for an hour and fifteen minutes. When the rice mixture has been in the oven for an hour, melt four tablespoons of butter over medium heat. Add flour, salt and poultry seasoning and cook for about a minute. Add milk slowly, whisking until the mixture thickens.

For the topping: Melt the rest of the butter and toss with breadcrumbs. When the rice mixture is done, take it out of the oven and add raw chicken and sauce, stirring until combined. Arrange breadcrumbs in an even layer on top. Turn the oven up to 450°F and bake uncovered for another 20–30 minutes. Add salt and pepper to taste.

Stuffed Shells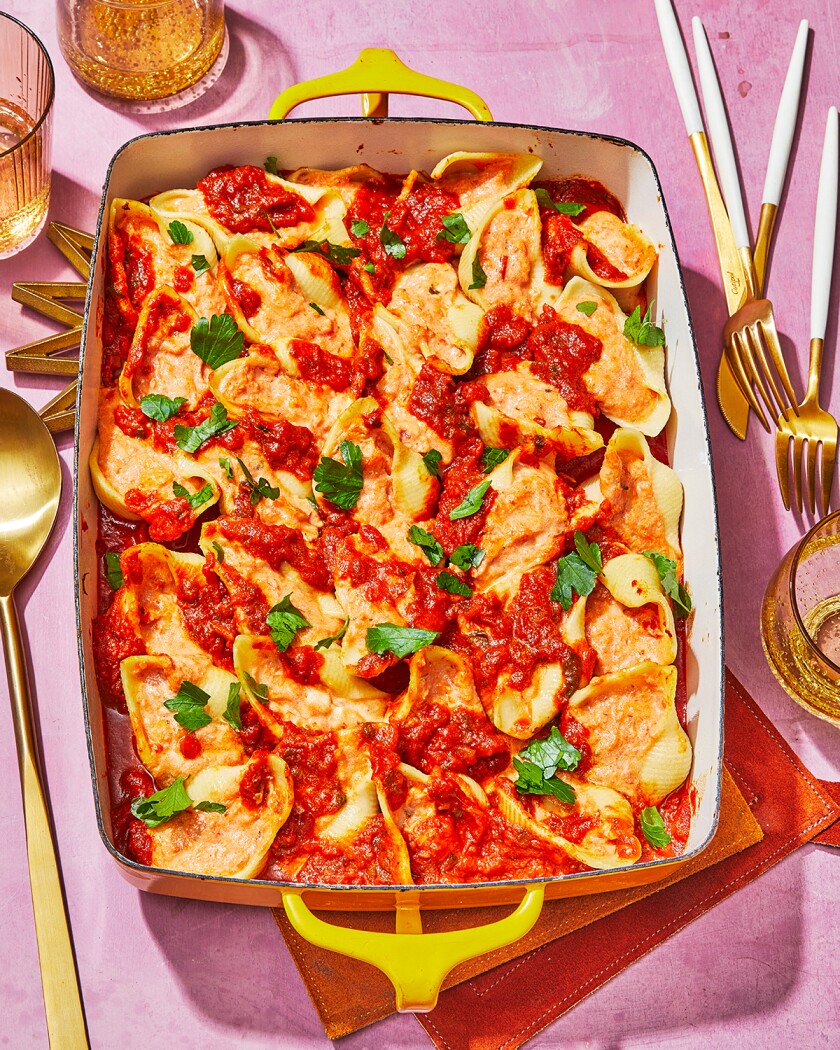 If you are craving a warm Italian meal, stuffed shells are sure to satisfy the entire family. You can also add different fillings like meat and vegetables.

Serves 6

Ingredients

1 box of jumbo shells, cooked according to package instructions

1 jar pasta sauce of choice

2 cups shredded mozzarella cheese

1 cup ricotta cheese

1/2 cup grated parmesan cheese

1 teaspoon salt

1 teaspoon garlic powder

Preheat the oven to 350°F.

In a 13x9 pan spread one cup of pasta sauce evenly over the bottom. Combine all cheeses, salt and garlic powder in a mixing bowl. Fill each cooked jumbo shell with cheese filling (about a heaping tablespoon in each one) and place in a baking dish. Pour the remaining sauce over the shells and cover them with foil. Bake for 45 minutes.

Breakfast Casserole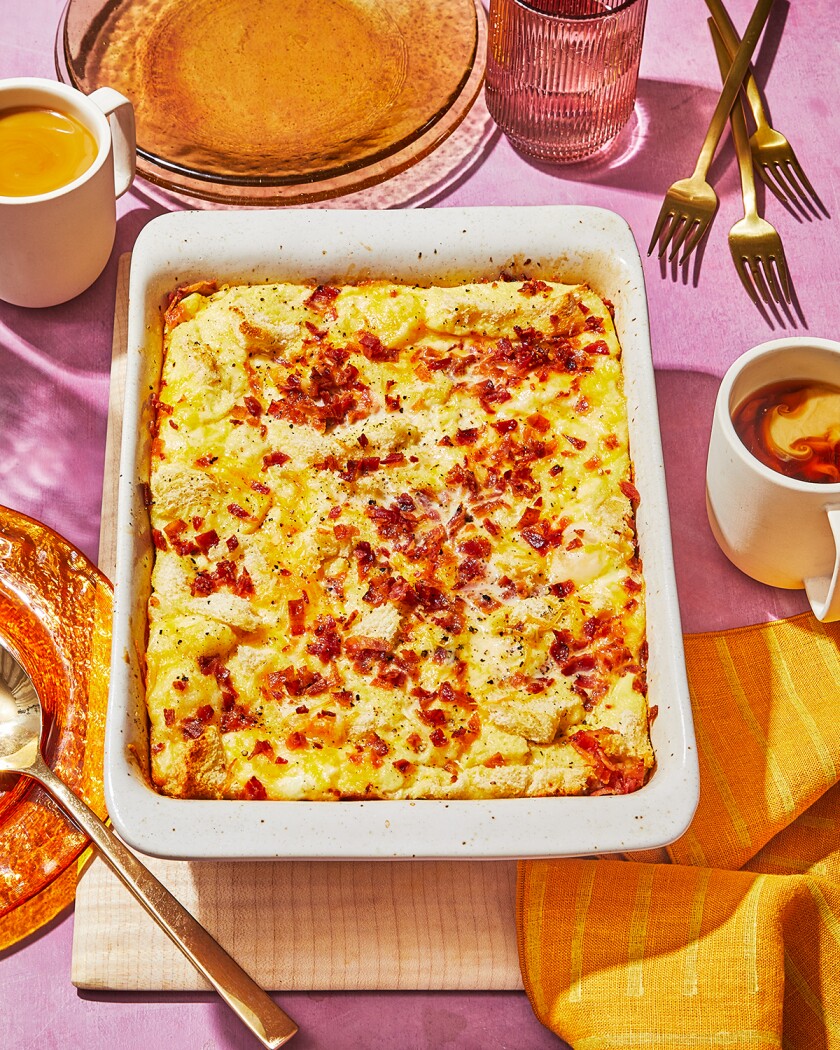 This is the perfect thing to make for a lazy weekend morning. It can be made the day before, kept in the fridge overnight and baked in the morning.

Serves 8

Ingredients

7 slices white bread, cubed and crusts removed

2 cups shredded cheddar cheese

6 large eggs, beaten

3 cups milk

1 teaspoon ground mustard

1/2 teaspoon salt

1/4 teaspoon pepper

6 strips bacon cooked and crumbled

Grease a 9x11 baking dish, and combine the bread and cheese in a large bowl. Whisk the eggs, milk, mustard, salt and pepper and pour over the bread and cheese. Sprinkle with bacon. Cover and refrigerate overnight.

Take out of the refrigerator about 30 minutes before baking and preheat the oven to 350°F. Bake uncovered for about 50–55 minutes or until a knife inserted into the middle of the casserole comes out clean.

Sweet Potato, Sausage and Apple Casserole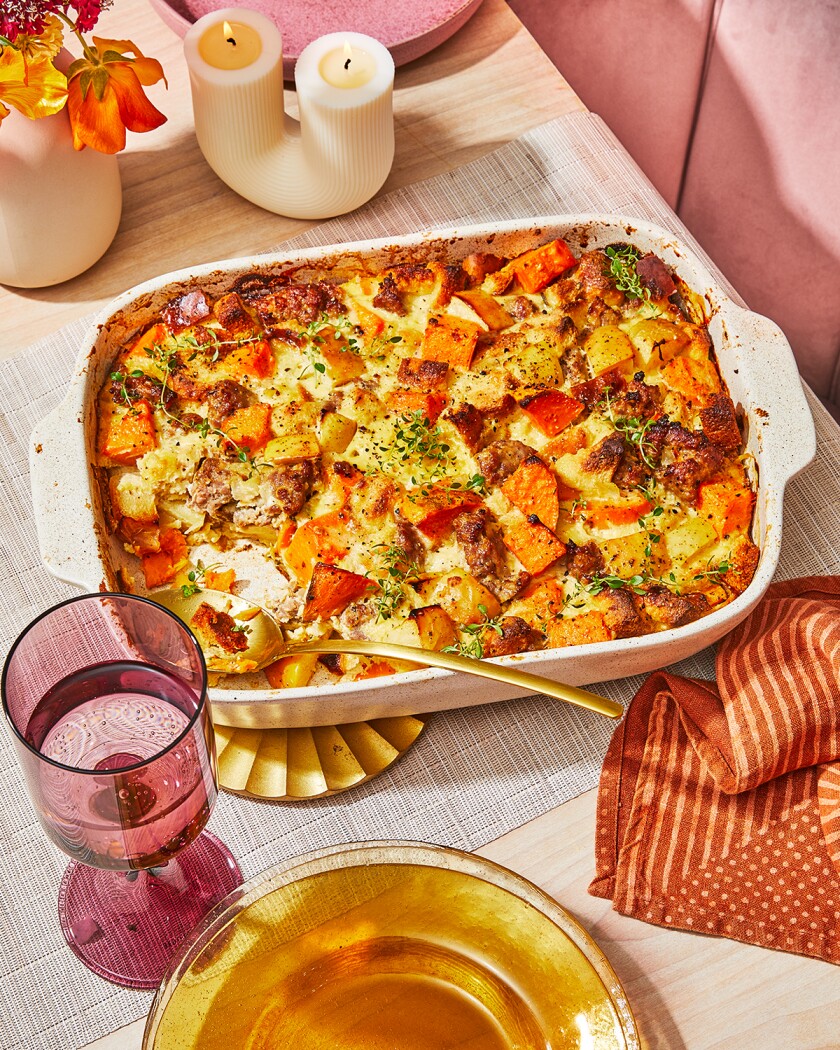 This yummy casserole combines all the wonderful flavors of fall in one dish.

Serves 8

Ingredients

1 pound sweet potatoes, peeled and cut into 3/4-inch pieces.

2 tablespoons water

1 tablespoon olive oil

1 medium apple, cored and cubed

6 ounces sausage (about two links)

1 small yellow onion, chopped

1 tablespoon chopped garlic

1 tablespoon fresh thyme leaves, plus more for serving

4 cups of day-old bread, cut into cubes

1/2 cup shredded Gruyere cheese

6 large eggs, beaten

1 12-ounce can evaporated milk

2 teaspoons Dijon mustard

1/2 teaspoon ground pepper

Preheat the oven to 350°F and grease a 9x13 baking dish. Place sweet potatoes in a medium saucepan, cover with water and cook on high until tender. Drain and cool. Heat oil in a large nonstick skillet over medium-high heat. Add apple, sausage and onion; cook, stirring often, until the sausage browns and the apple softens. Add garlic and thyme and cook until fragrant, about one minute. Remove from heat and let cool.

Combine cooked sweet potato and sausage mixture in a large bowl. Add bread and cheese and toss. Whisk eggs, milk, mustard and pepper together in a medium bowl and pour over the bread mixture, tossing to coat. Add this to the baking dish and cover it with foil. Bake for about 20 minutes, or until custard is set. Remove foil and continue to bake until the top gets golden brown, about 20 more minutes. Garnish with thyme leaves and serve.

Beef Noodle Casserole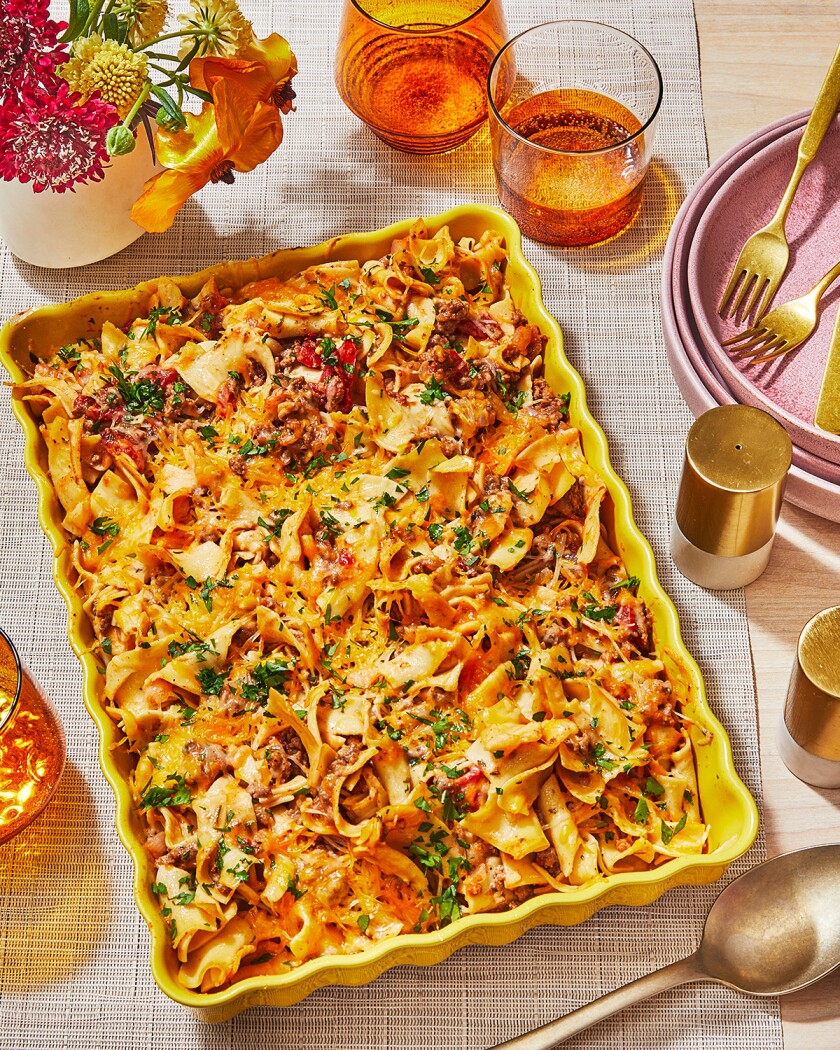 This filling casserole is the perfect thing to bring to a potluck and is a quick recipe to make on a busy weeknight.

Serves 8

12 ounces egg noodles, uncooked

2 teaspoons olive oil

1 1/4 pounds lean ground beef

1 onion, chopped

2 teaspoons minced garlic

Salt and pepper to taste

16 ounces canned tomato sauce

15-ounce can tomatoes, drained

2 teaspoons Italian seasoning

2 cups cheddar cheese

2 tablespoons chopped parsley

Bring a pot of salted water to a boil and add egg noodles. Cook according to package instructions. Preheat the oven to 400°F. Heat olive oil in a large pan and add ground beef, cook for about 4–5 minutes, chopping up the meat with a spatula.

Add onion and garlic to the pan and cook for another 5 minutes, or until the onion has softened and the beef is cooked through. Season with salt and pepper. Add tomato sauce, tomatoes and Italian seasoning to the meat and stir. Drain egg noodles and add to the pan, tossing to combine. Pour beef and noodle mixture into a greased 9x13 pan. Top with an even layer of cheddar cheese. Bake for 10–15 minutes or until the cheese has melted. Sprinkle with parsley.

Rotisserie Chicken and Stuffing Casserole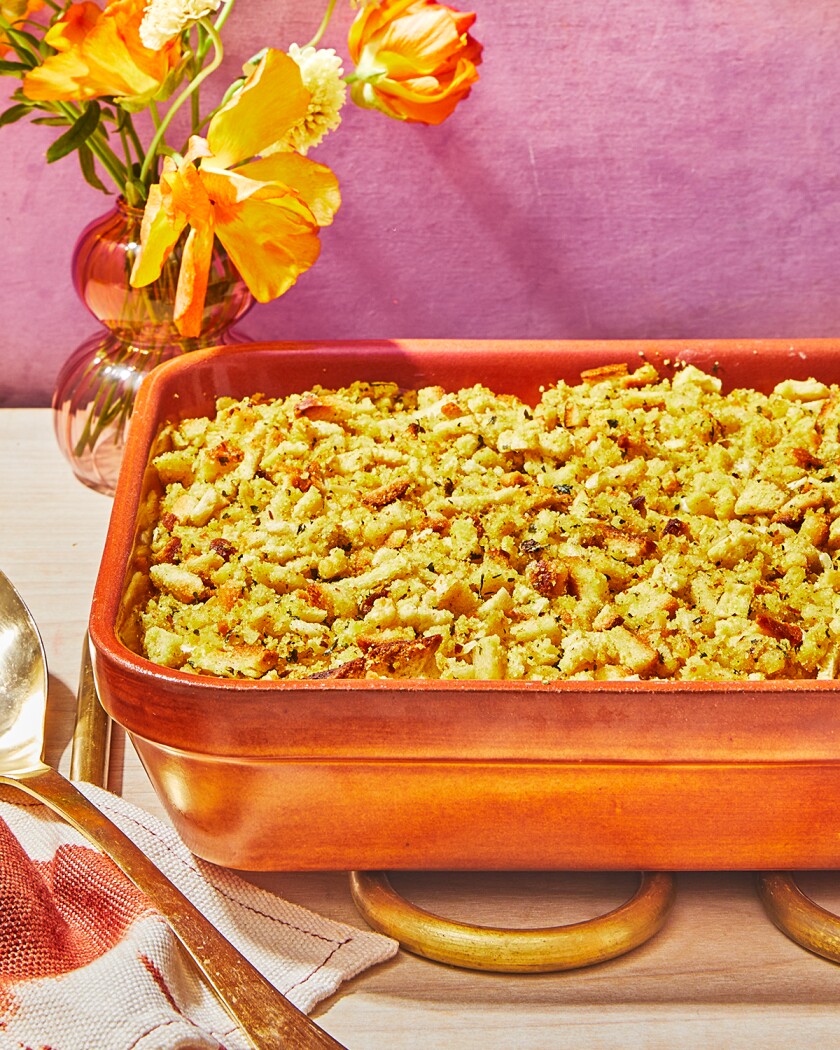 This casserole comes together fast since you use a store-bought rotisserie-style chicken and a stuffing mix. You can also make it with any leftover chicken you may have.

Serves 8

Ingredients

1 1/2 cups water

1/4 cup butter

1 6-ounce package quick-cooking stuffing mix

1 tablespoon butter

1 medium onion, chopped

3 stalks celery, chopped

1 10.5-ounce can cream of chicken soup

1 10.5-ounce can cream of mushroom soup

1 8-ounce container sour cream

1 whole rotisserie chicken, skinned and boned, and meat shredded

Salt and pepper to taste

Preheat the oven to 375°F and heat a 9 x13 pan. Bring water and 1/4 cup butter to boil in a saucepan over medium heat. Add stuffing mix, stirring to combine. Remove the saucepan from heat, cover, and let stand for about five minutes, or until water is absorbed. Fluff stuffing with a fork.

Melt 1 tablespoon butter in a skillet over medium heat. Add onion and celery; cook and stir until soft, about eight minutes. Mix both soups with sour cream in a medium mixing bowl and stir to combine. Spread shredded chicken along the bottom of the greased pan. Layer onion mixture over chicken and add salt and pepper.

Add soup mixture and spread evenly over the top. Top with stuffing mixture, spread evenly. Bake for about one hour, or until the casserole is bubbly and browned on the top.


What's your all-time favorite casserole to make? Let us know in the comments below.