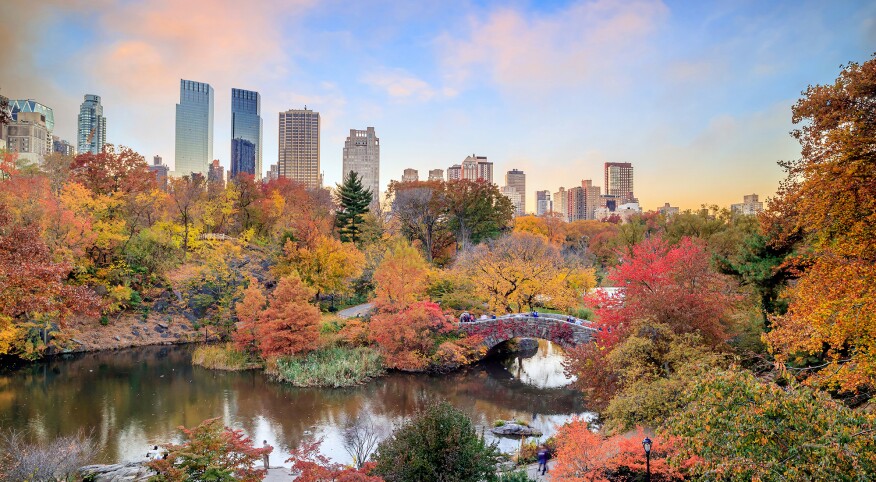 As a native New Yorker, I avoid touristy sites from Thanksgiving until New Year's. Traffic gridlock, crowds, lines everywhere. Fifty-six million tourists visited my beloved city in 2022; I believe half of them were here during Christmas week.

There are advantages to planning a trip after the August humidity evaporates and before the Rockefeller Center tree is illuminated. Fall is my favorite season: The weather is ideal, lodging is less expensive, and apples at the Union Square Greenmarket are tartly crisp. Enjoy the city among locals, rather than elbowing lost tourists.

Did you know there are at least 90 museums— plus art galleries — in Manhattan and many more in the other boroughs?

Beyond the Museum of Modern Art and the Metropolitan Museum of Art, there are off-the-radar museums that are hidden gems.

The New-York Historical Society (170 Central Park West) spans 400 years of history. The Morgan Library & Museum (225 Madison Ave., in Murray Hill), the former library of Pierpont Morgan, was renovated by Renzo Piano; it features changing exhibits, lectures and concerts in a naturally lit central court. Fridays from 5 to 7 p.m. are free with advance reservations.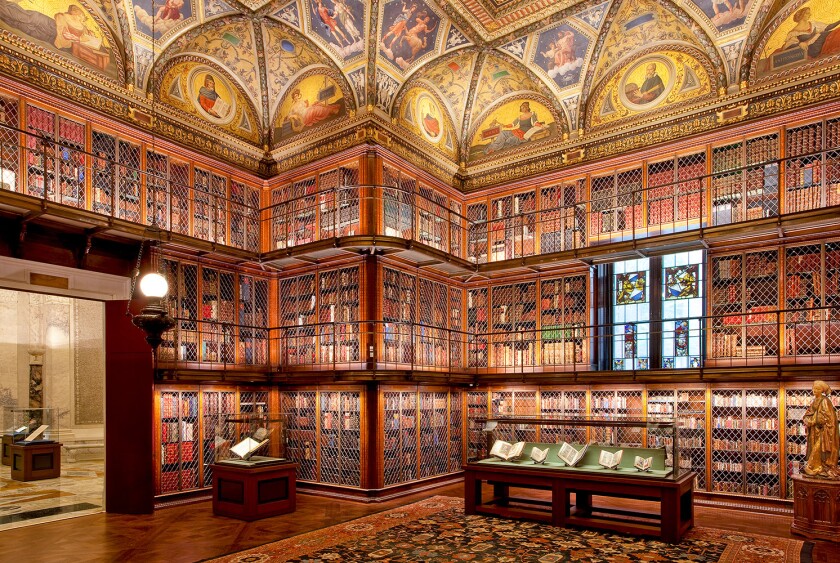 Modern art dominates a 10-block stretch in Chelsea, between 10th and 11th avenues, where former garages and warehouses have been transformed into 50-plus art galleries. Admission is free, but artworks' price tags climb into the millions. Most commercial galleries are closed on Sundays and Mondays.

Across the East River, the Brooklyn Museum (200 Eastern Parkway) is rarely crowded — even though it's the city's second-largest art museum. Relax afterward next door at the Brooklyn Botanic Garden, a 52-acre oasis with 14,000 types of plants. In October, colors change, especially for the katsura tree, one of the garden's oldest scarlet oaks, near the Cherry Esplanade and the Japanese Hill-and-Pond Garden.

The city where culture never ends

The Joyce Theater, formerly a 1941 art deco movie theater, was transformed into an intimate dance-dedicated theater that has provided a home for more than 400 domestic and international companies. The theater's season revs up in the fall.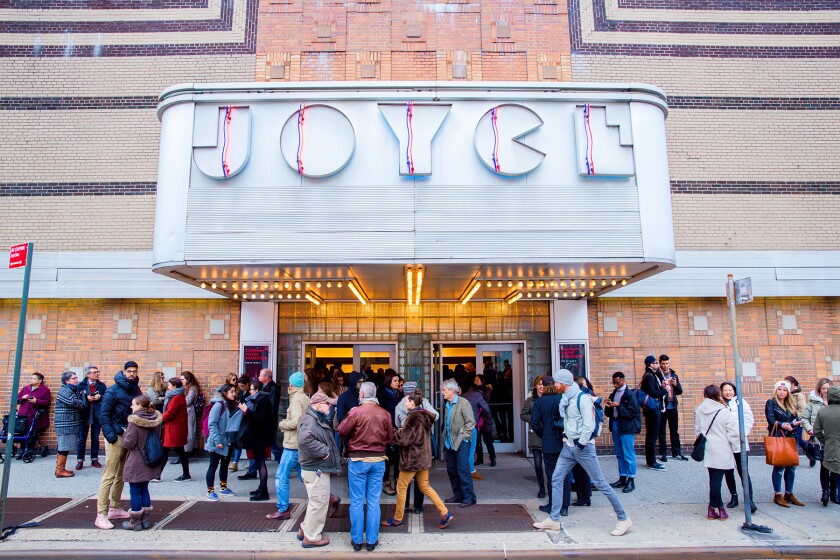 Broadway shows get the most press, but more than 85 off-Broadway listings offer lower ticket costs and a chance to see a rising star (I once saw Sigourney Weaver in a small theater before her fame). Check out Signature, SoHo Playhouse, Lucille Lortel, Vineyard, Irish Repertory, Minetta Lane and New York Theatre Workshop.

Secret outdoor spaces

Central Park is world famous, but most tourists don't go north of the zoo. The Ramble, between West 73rd and 79th streets, is a woodland landscape evoking the wilderness. Conservatory Garden (Fifth Avenue and 105th Street), across the street from the Museum of the City of New York, is my favorite peaceful oasis. The only formal garden in the park, it is split into three sections, inspired by French, English and Italian designs. This fall will be its 86th birthday, with mums ranging from coral to magenta and trees turning brilliant autumn colors.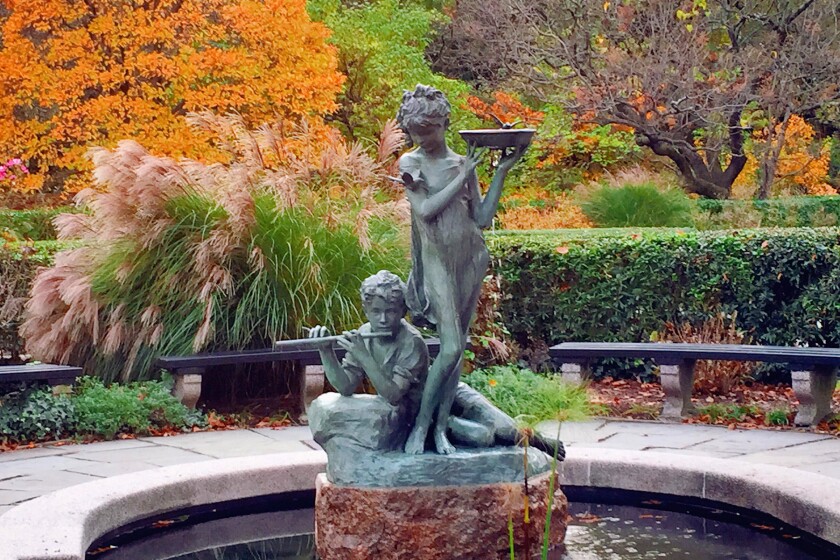 The Elizabeth Street Garden (between Prince an Spring streets, in Nolita) is a quirky sculpture garden with nearly 200 years of history as a public space. St. Luke in the Fields Garden (485 Hudson St.) hides behind heat-retaining brick walls, where flora and fauna thrive in a microclimate. Unwind on a bench, listening for 100 species of birds recorded over the past 200 years.

Food, glorious food

Il Buco Alimentari & Vineria (53 Great Jones St.) makes its own prosciutto, ricotta and mozzarella and serves one of the best pizzas in town, and gelato like in Rome. It's also a market where you can buy heirloom breads baked in-house, and Italian pantry items. Slice joints dominate the city, with the best at Joe's Pizza (7 Carmine St., in Greenwich Village).

Tourists line up at legendary Katz's, but a perfect pastrami sandwich is at S&P (174 Fifth Ave.) — a renovated counter diner— paired with sour pickles and an authentic egg cream.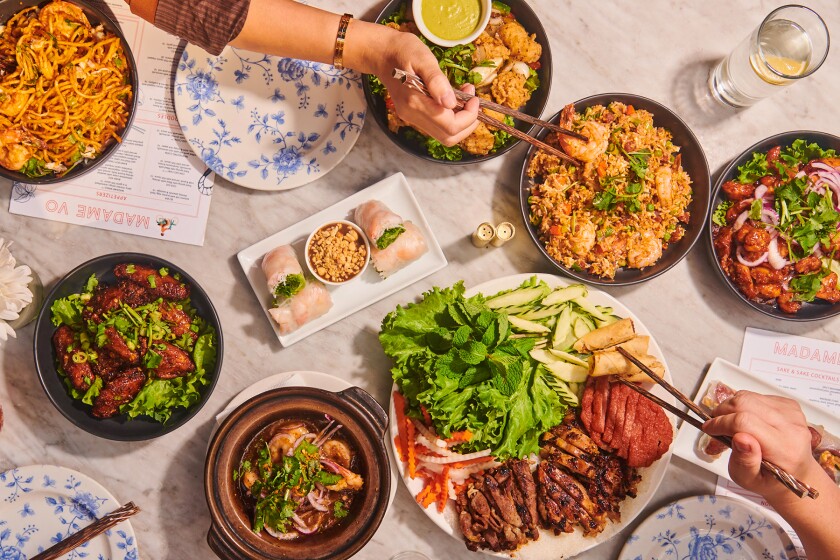 New York is an ethnically diverse city with a history of welcoming immigrants. You can get Chinese cuisine anywhere, but branch out with Vietnamese at Madame Vo (212 E. 10th St).

The East Village is now nicknamed Little Tokyo. Lunch options at Hi-Collar (231 E. 9th St.) include Japanese hotcakes, fluffy omelets cradling seasoned rice, katsu (pork) sandwiches and a caffeine jolt from siphon coffee. Stroll east through one of the last boutique enclaves devoid of chain stores. Liquor store Sakaya sells only sake and shochu. Pillow-Cat Books is the city's first animal-themed bookshop.

New Yorkers debate which bagels are the best as fiercely as they debate politics. Finalists include Tompkins Square Bagels (165 Ave. A and two other locations) and Murray's Bagels (500 Ave. of the Americas), where the offerings are so big you might consider sharing. Or not!

Leave spectators at Eataly, and Parmesan down to Di Palo's Fine Foods (200 Grand St.), a 113-year-old fifth-generation Italian food shop featuring homemade mozzarella, cured meats, aged balsamic vinegars, pasta and groceries. Lou, Sal, Marie or Jessica offers free tastes.

Where to stay

If I were visiting, I'd avoid massive hotels in the hubbub of Times Square. The Washington Square Hotel (103 Waverly Place), just steps from the iconic park, dates back to 1902. Guests have included Bob Dylan, Joan Baez, Ernest Hemingway and Dylan Thomas. When you step outside in the morning, you'll feel as if you live here.

Someone might even ask you for directions!

Photo credits (top to bottom): Shutterstock; Graham Haber/Courtesy The Morgan Library & Museum; Eric Vitale/Courtesy The Joyce Theater; Patti McConville/Alamy Stock Photo; Louise Palmberg/Courtesy Madame Vo
Have you ever been to New York City? What did you do? Let us know in the comments below.