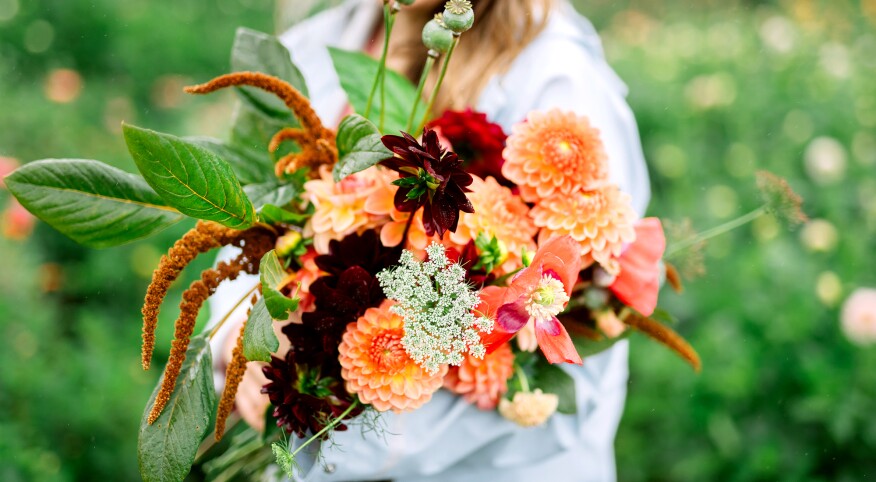 I love to see stunning flowers bloom in the springtime and all summer long. There are even more beautiful displays that appear in the fall months too. I know many friends who are avid gardeners, and I'm always amazed at the vast arrangement of fragrant colors filling their landscape. I truly appreciate their hard work and knowledge in growing so many beautiful things. Creating and cultivating a garden has never been a high priority for me. I haven't taken the time to learn about the countless plants, herbs, vegetables, shrubs and flowers you can grow. So, I just fill my flower pots with the same small assortment of annuals that are easy to maintain. Then I plant some new annuals in our small backyard garden and front landscape to join the few trusted perennials that thankfully keep coming back each year.

Toward the end of the summer, whatever flowers actually did well have since shriveled up and done their job. I usually avoid any attempts at revamping my little patch of land to make it come back to life with new fall flowers. I was never sure what types of flowers grew successfully from late August through October that required minimal care. This year, I decided it was time to put more effort into planting a full fall garden.

After researching which flowers have sturdy blooms that do well in the cooler months, I have found six great options that thrive in most planting zones in the U.S.

There are countless breeds of plants and flowers when it comes to growing a fall garden, but many must be cultivated as seeds in the spring in order to bloom through October. The types I chose can be purchased as already established plants at any nursery. All you have to do is plant them in your pots or gardens in mid-to-late August, and they will grow with very little maintenance. These particular plants are perfect for someone who doesn't have the time, energy or interest in doing a lot of horticultural work but would still love to have a wonderful fall garden.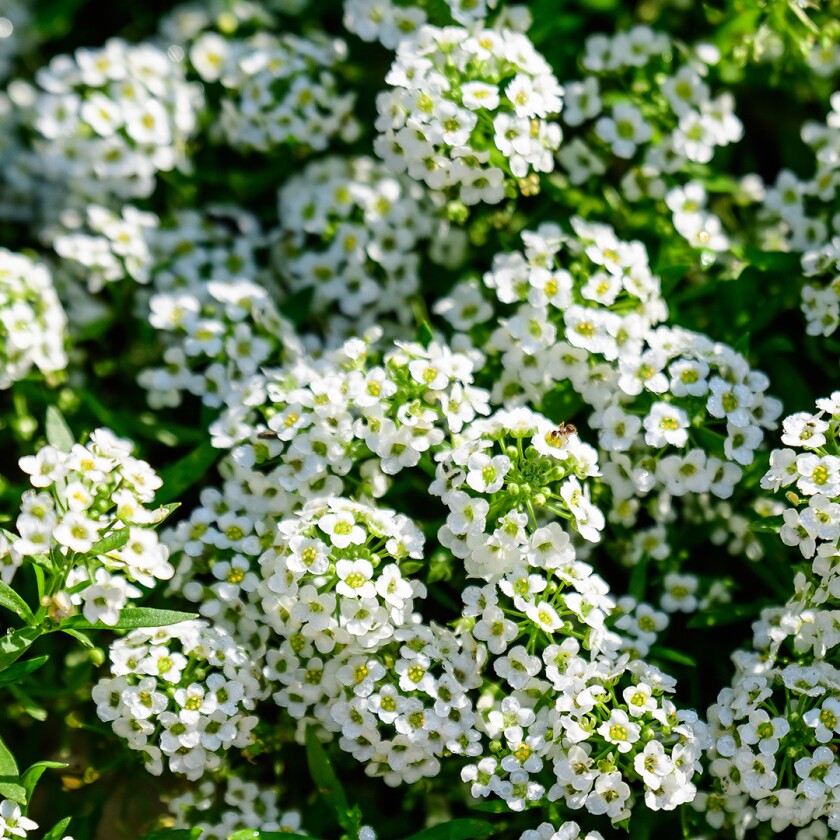 Sweet alyssum

Sweet alyssum will grow well in the colder months of fall and can add beautiful color to any garden or pot with various shades of white, pink, purple and rose. They need at least six hours of full sun and must be well-watered for their best blooms. Add a time-released fertilizer when planting. Other than that, they don't need pruning or any other care.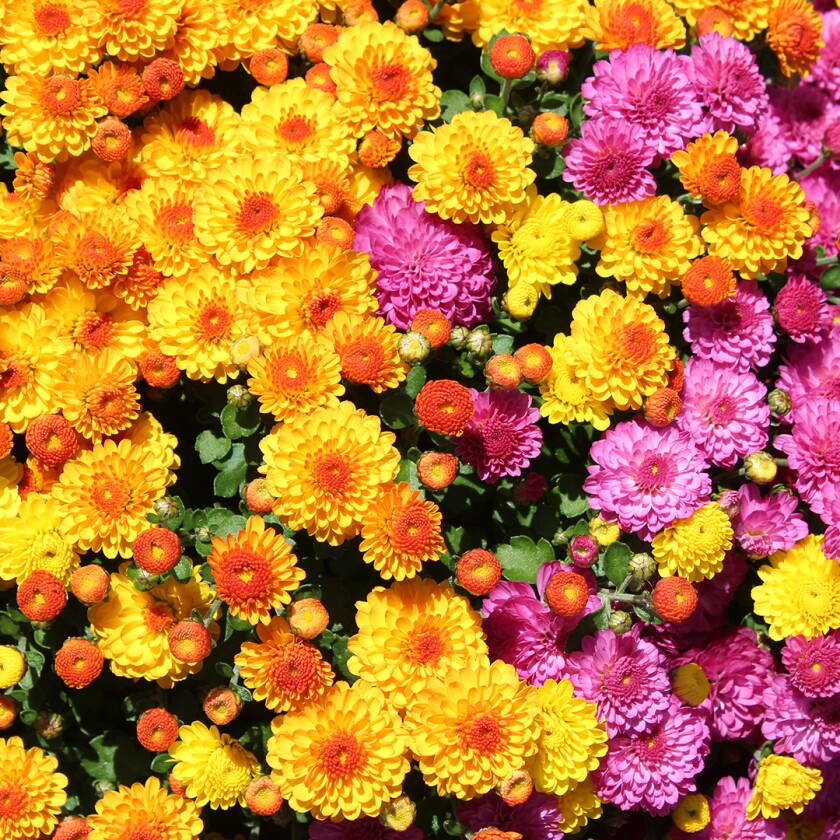 Chrysanthemum

Mums are the perfect fall flowers to replenish your garden, which is why they are so popular. They come in many different colors and hold up well in the colder months. They thrive in full sun, so make sure they are watered well — and add a good layer of mulch to help keep the soil moist. They are not big feeders, so use a 5-10-5 fertilizer for healthy production.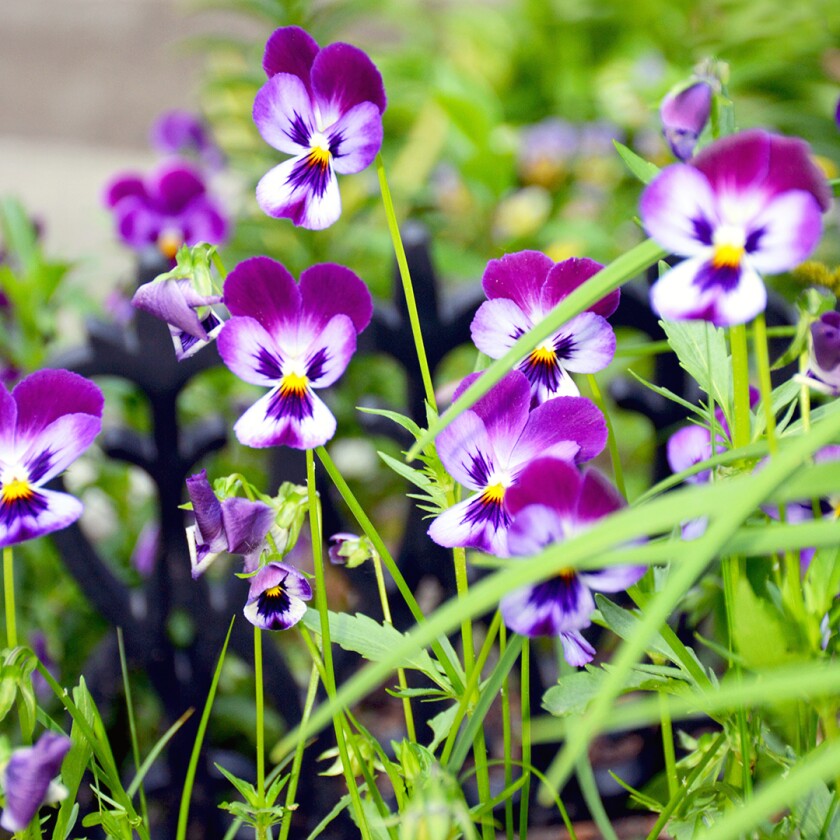 Pansies and violas

Pansies come in so many colors, and you can find a variety of fall shades to fill any garden. When planted in the fall, they can survive the winter months and bloom again in the spring if you add a protective coating of mulch. They don't like too much heat from the sun and thrive in cooler temps, so it's best to plant them where they would get morning sun and avoid the heat of the afternoon sun. You can use a general all-purpose fertilizer to help them grow. Violas are the smaller cousins of pansies. They hold up well during the colder months and are frost-tolerant. They come in various vibrant color combinations and bloom best when planted in cooler weather. As with the pansies, it's best to plant them in a location where they aren't exposed to the afternoon sun. They need a slow-release fertilizer for healthy growth.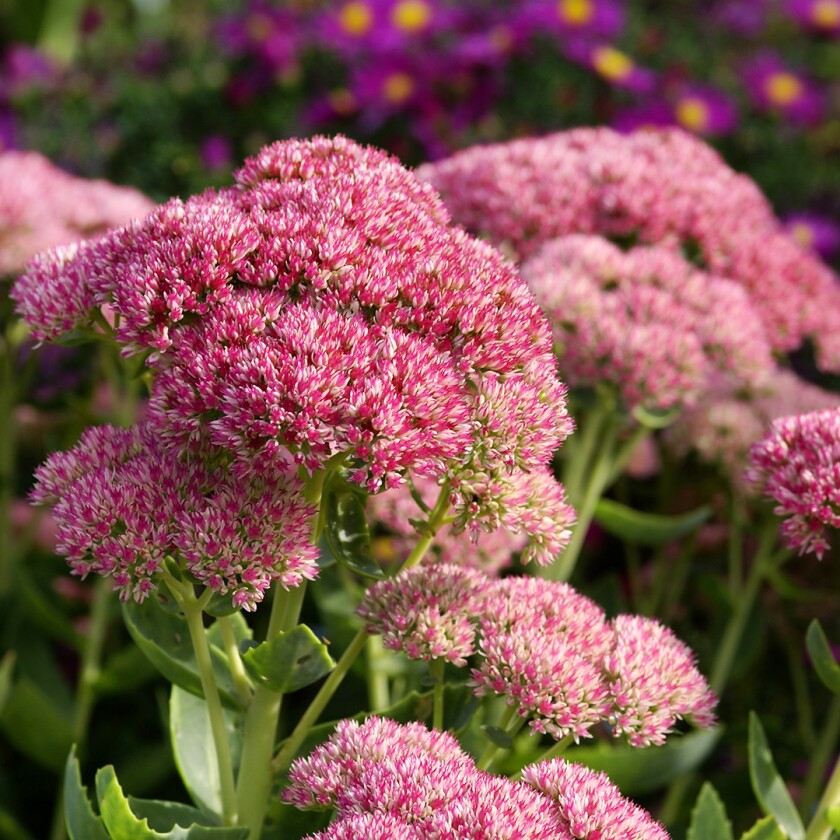 Stonecrop (or sedums) 

Autumn-blooming stonecrop, also called sedums, are sturdy succulents that come in a vast variety of sizes and beautiful colors that bloom late summer and early fall. They can grow almost anywhere with full sun and well-drained soil, and don't need any fertilizer. Water your new plants daily for the first few weeks, then weekly after their initial growth. These plants are drought resistant and require minimal maintenance once they are established. They continue to look attractive even during the winter months! There is a variety to choose from when picking out what might look best in your garden.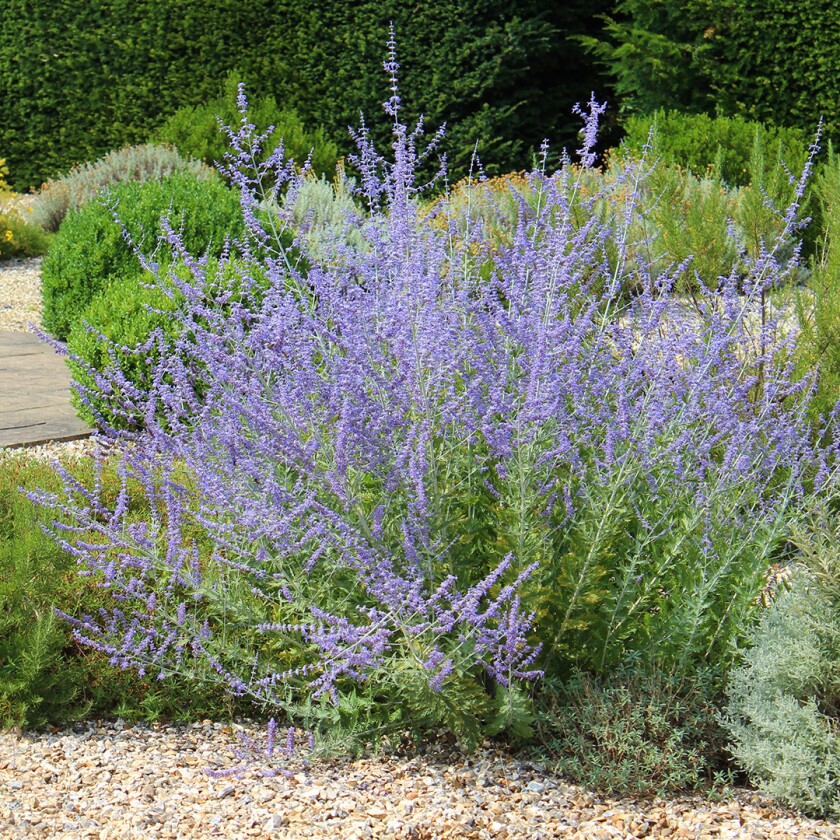 Russian sage

Russian sage is another beautiful and easy plant to add to your garden in the fall. Just be sure to get them in the ground six weeks before a hard frost. They need full sun and regular watering in order to help them establish roots for their initial growing season. But after they settle in their new garden home, they require little maintenance and will continue to thrive for years to come without watering or fertilizer.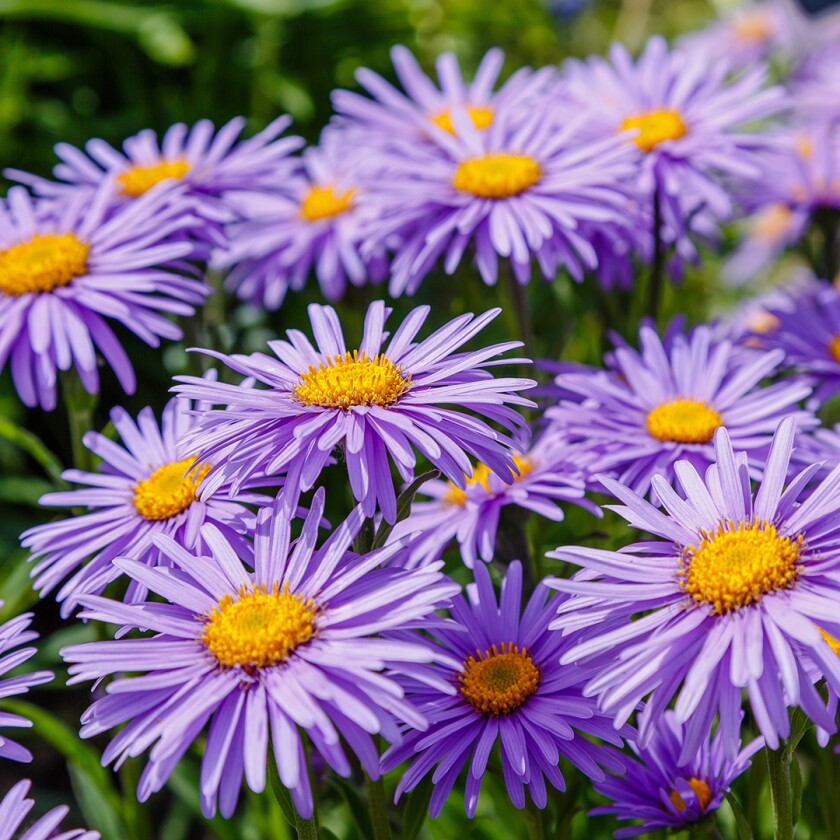 Asters

Asters are another fall flower that will bring a beautiful bloom from August through October. They look like delicate daisies with purple or blue hues, but they thrive in a cooler climate and can withstand frost and near-freezing temps. Plant them in full-sun exposure and water regularly at the base of the plant until the flowers are finished blooming. The soil needs to stay moist, but not saturated. You can use a light organic fertilizer to get them started.