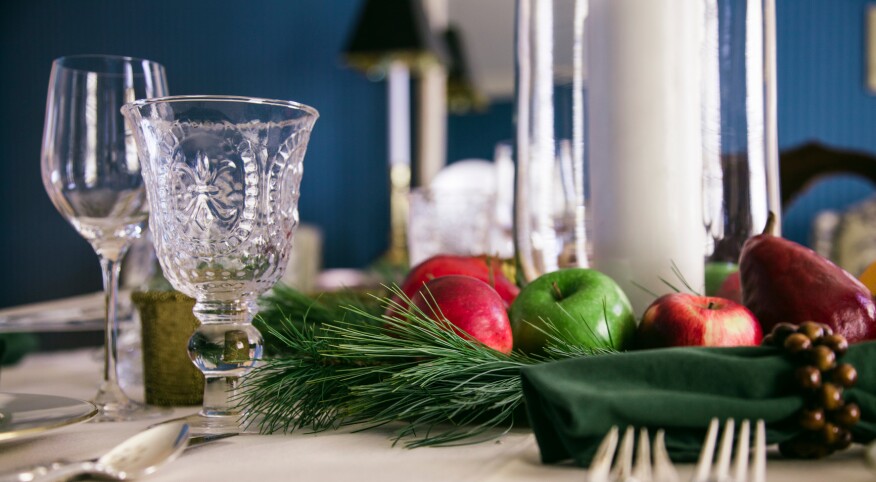 Swept up in preparing the holiday meal, I often forget to create a table centerpiece until I hear the doorbell ring as the guests arrive. The dining table is the focal point of holiday entertaining, and a creative centerpiece can be a great way to make guests feel welcome and bring everyone together. To create a memorable celebration, here are some original centerpieces made from items you already have on hand. Rather than buying new decor, repurposing and reusing items will save you money and eliminate waste; that's a win-win. These creative centerpieces are sure to wow your guests and are great conversation starters.

Choose Your Theme

It can be easy to get swept away with this activity, but to make your centerpiece look clean and cohesive, begin by choosing a theme. Your theme doesn't have to tie directly into the holiday; it could be anything from birds to the beach, cooking to playtime. Have fun selecting a color palette to compliment your theme, then stick to it! Here are some ideas to get you started.

Glass Vases

I don't know where they come from, but I have a shelf in my pantry filled with clear glass vases of all shapes and sizes. Initially, they were filled with flowers, but you can fill them with any eye-catching items that bring your holiday theme to life. Some foolproof favorites are:

Sand and Sea Shells: I am lucky to live near the beach, making this an affordable and accessible technique. Filling the glass containers with sand reveals beautiful patterns and textures. Interspersing shells, sea glass, and rocks throughout the vase gives a natural feel to any table.
For the Birds: You can fill glass vases with birdseed or sunflower seeds and set them next to a decorative birdhouse for a bird theme. Complete the table setting with bird-themed napkins, or place cards.
Raid the Pantry: Uncooked pasta can be displayed in glass vases or jars to establish an Italian ambiance. Or construct layers of dry lentils and beans with uncooked rice in the glass vase to create a beautiful fall centerpiece. Nuts in the shell, such as walnuts, pistachios, or peanuts, also have beautiful textures when viewed from a new angle. Fill several vases of different sizes and shapes for a striking effect. Check out your pantry and see what you find!
Board Games

Do you have a closet filled with old board games? Pull them out and see what catches your eye. Use Scrabble tiles on the accompanying trays to spell out guest names or holiday greetings. Incorporate the tiles into an icebreaker game, and see who can come up with the most words with their given letters. Monopoly, Battleship, and Mousetrap can be used to create unique centerpieces. Set up Candyland at the dessert table or Risk at the bar. Is anyone up for the game of Life?

Wrapping Paper or Scrapbook Paper

Use any colorful paper to create all kinds of fun centerpieces; try your hand at these origami holiday decorations. Give your guests a simple sheet with instructions so they can make their own origami, or provide scissors and let your guests cut out unique snowflakes. If you prefer to keep it simple, spiral holiday paper into cones, and tape them in place to create "trees" of different sizes to display.

Cornucopia

Look at the produce aisle in your local market with new eyes. Find fruits and veggies that match your color scheme or theme — displays can include an array of apples, citrus fruit, eggplants, gourds, artichokes or asparagus. Use a basket, tray or large bowl to organize items to make an appealing arrangement. Or stick to one crop: filling tall glass vases with dry corn kernels creates a lovely visual display. Include a bowl of popcorn for a fun appetizer, line the table with popcorn streamers, and surround the vase with ears of corn to complete your autumn theme.

Keep it Simple

Use what you have on hand, look through your closets and pantry, and maybe even raid that box you have set aside to donate. Remember to keep true to your theme and color scheme; your guests will surely be impressed by your unique arrangements! Accent your creations with flowers and candles, and you will have a beautiful, unforgettable centerpiece and holiday memories that will last a lifetime.

What do you think of the above? What kind of centerpiece do you have on your Thanksgiving table today? Let us know in the comments below.