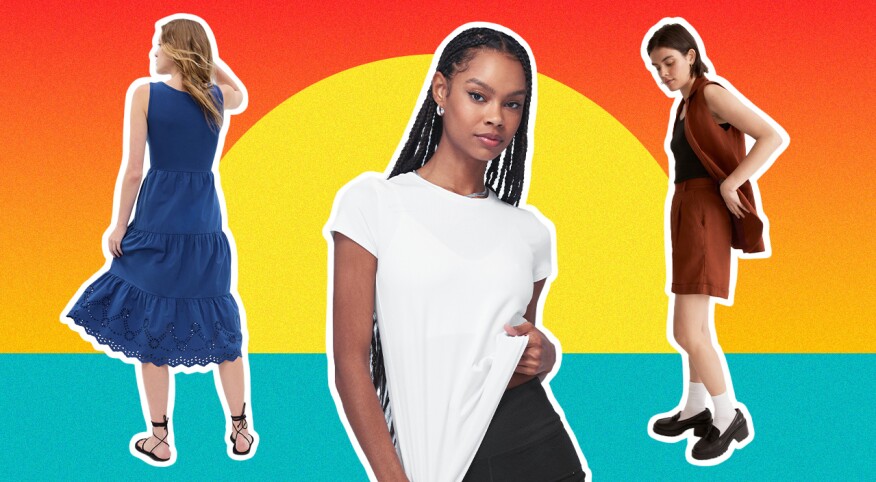 If you're trying to look adorably casual or sensibly cool while you're sweating through your determinedly uncool, 10-year-old shorts this summer, we see you. It's tricky being a busy woman worrying about everything from work to kids to, well, everything — plus trying to pick an appropriate summer outfit.

Designers are showing leather tanks, leather pants and flannel tops for the summer months, making us wonder if they simply don't sweat or perhaps go from their air-conditioned homes to their air-conditioned offices from May through August. For the rest of us, we turned to brands that are highlighting comfort as well as beauty and style — that's more our lane­. In the real world, we do need to face the heat, because of (a) chores, (b) children and (c) life.

Here are five outfits for real people who need clothing for a variety of summer occasions, from the company picnic to the summer cocktail party.

Wear this for a weekend brunch with friends
Details

Eyelet Mixed Fabric Midi Dress, $70, at Gap.com

Why it's perfect

This simple fit and flare cotton dress is just $70 (it's often on sale for significantly less) and comes in three colors.

Wear this for work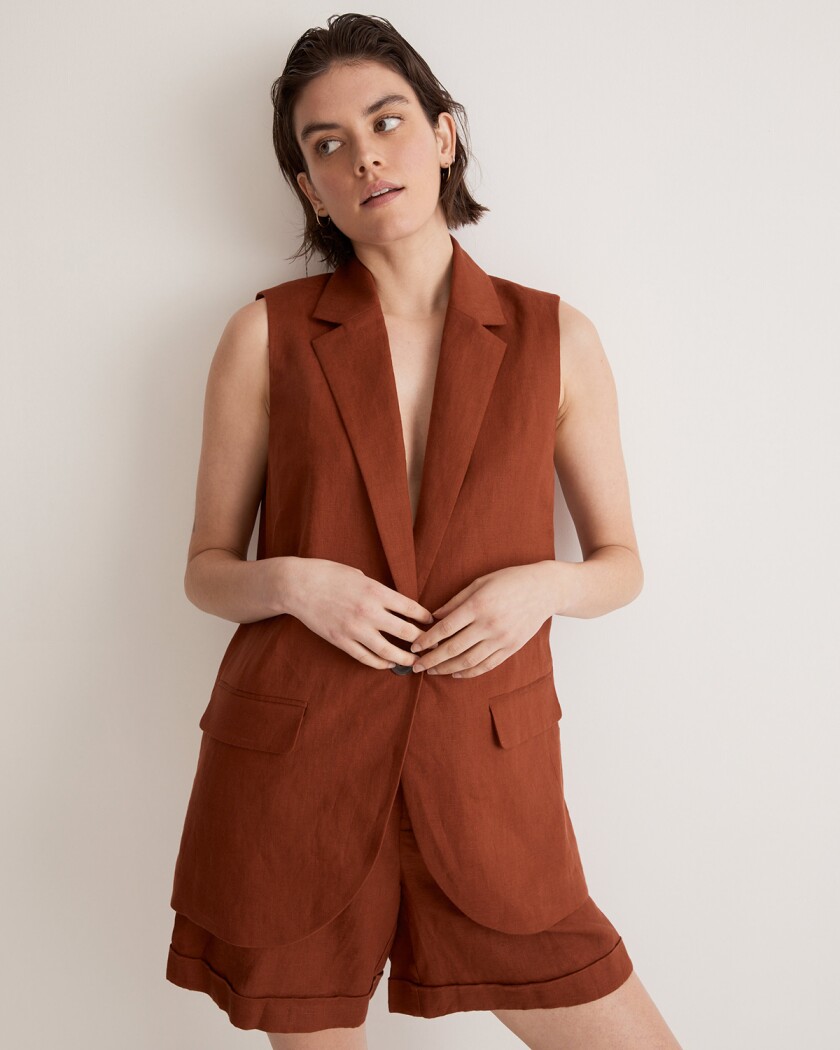 Details

The Harlow Short in 100% Linen, $50 at Madwell.com, and The Larsen Vest in 100% Linen, $148, at Madewell.com

Why it's perfect

We can't get enough of this adorable shorts suit. It's cool enough for summer, and trendy. It's Madewell's bestseller blazer suit sans the sleeves and the long pants. You can throw on a silk blouse underneath.

Wear this for cocktail parties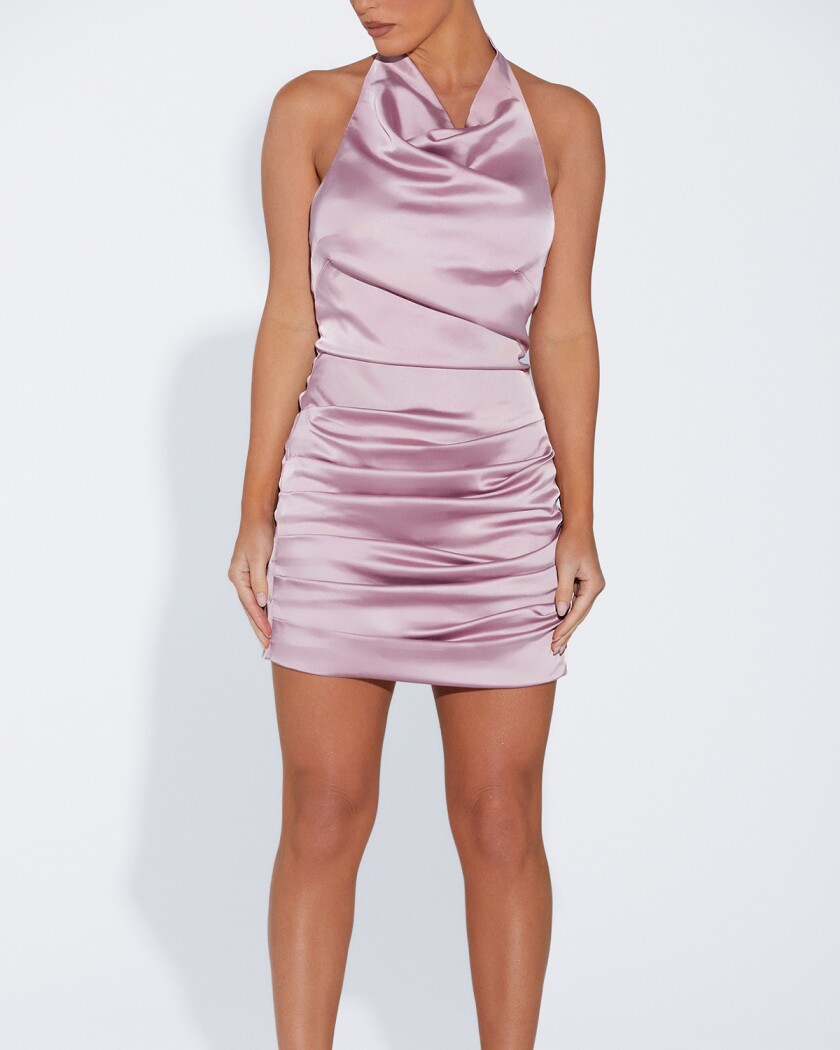 Details

Ruched Halter Neck Satin Minidress, $86, at Nordstrom.com

Why it's perfect

There are two reasons why we heart this dress so much: It has a high neck, so it covers our budding chest wrinkles. And it's ruched in just the right spots, designed to hide any bumps around our belly. The color is lovely, and the fabric is really soft.

Wear this to dinner parties
Details

Cut Out Linen Midi Dress, $160, at BodenUSA.com

Why it's perfect

This is exactly what we've been looking for all our lives. It covers everything but offers a little peek of flirtiness. Plus, it's machine washable, so though it's elegant, it's easy to care for. Pair it with sandals for daytime or with a small heel for evenings.

Wear this for picnics or long walks
Details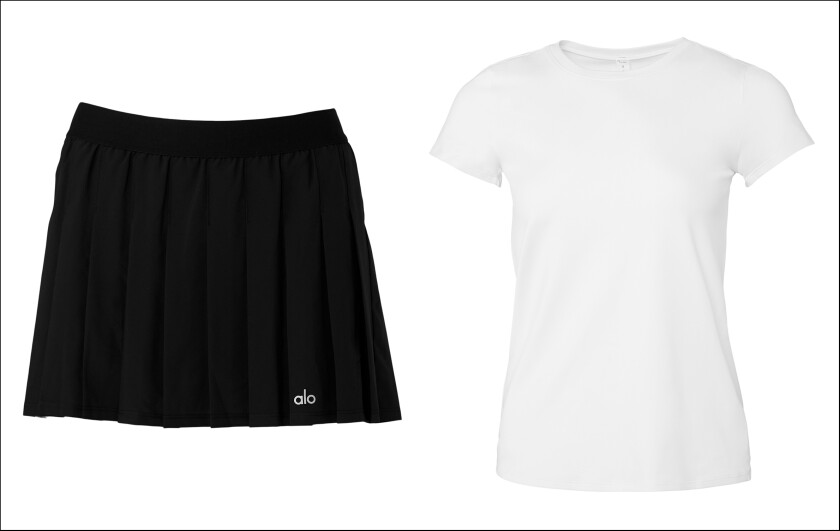 Varsity Tennis Skirt, $74, at Aloyoga.com, and Alosoft Finesse Tee, $64, at Aloyoga.com

Why it's perfect

The tennis skirt is lined with shorts, which is key when you plan to be sitting on the ground for your picnic or squatting around kids for any period of time. Also, the entire outfit will make you look effortlessly cool, calm and collected despite what otherwise might be brewing in your head.

What's your go-to outfit in the summer? Let us know in the comments below.