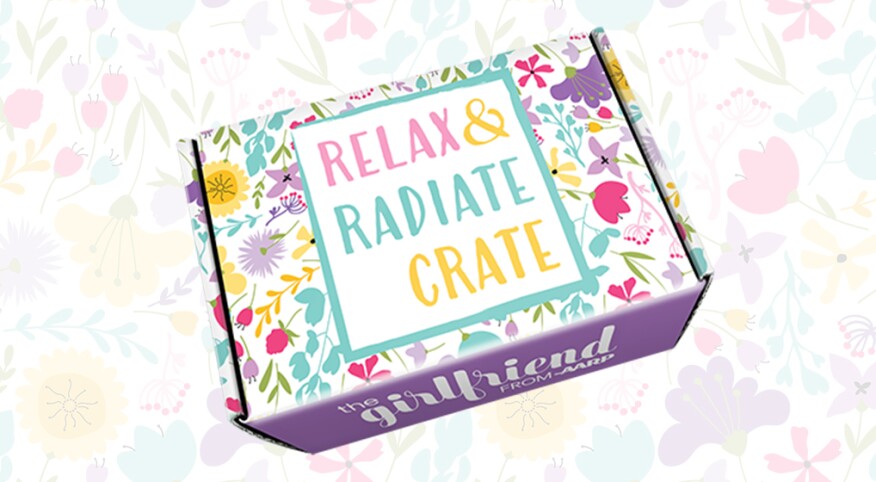 While we're eagerly awaiting our Summer Crate to arrive (it ships this month!), we're taking a look back at our first three crates. Launching a product like this has been a whirlwind, and we appreciate all of the support, feedback and encouragement we've received from our readers.

So, first up — our inaugural Fall 2020 Crate.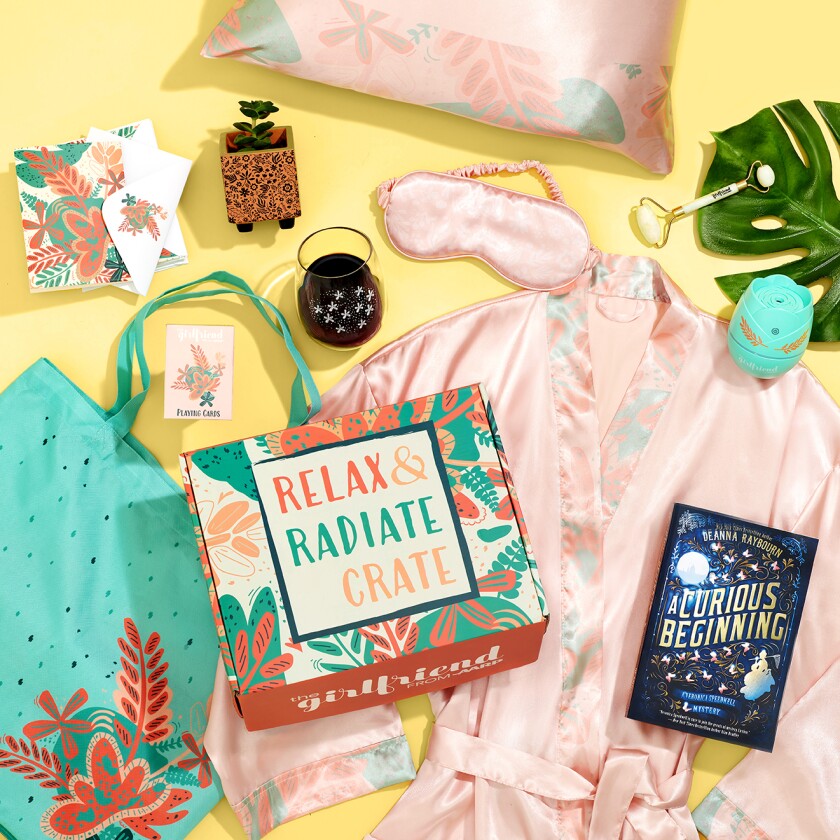 Here are all the goodies you may have missed…


A satin eye mask, a pair of satin pillowcases, and a satin robe. All stylish, comfortable, and designed to help you rest well and wake up refreshed.
A book AND a wine tumbler. So you can have your own private book club, without leaving home.
A jade facial roller to glide over your skin and get you glowing.
A reusable and beautifully designed tote bag that's both light — and strong.
An embossed planter in which you can put a small succulent — or paper clips.
Playing cards and gorgeous stationary made from high-quality cardstock. A reminder to have fun and to reach out to family and friends.
An essential oil diffuser so you can practice self-care at home.
A mini-magazine filled with everything from cocktail recipes to tips for balancing your mind, body and soul.
Read the full reveal.

Next up … the Winter 2020 Crate.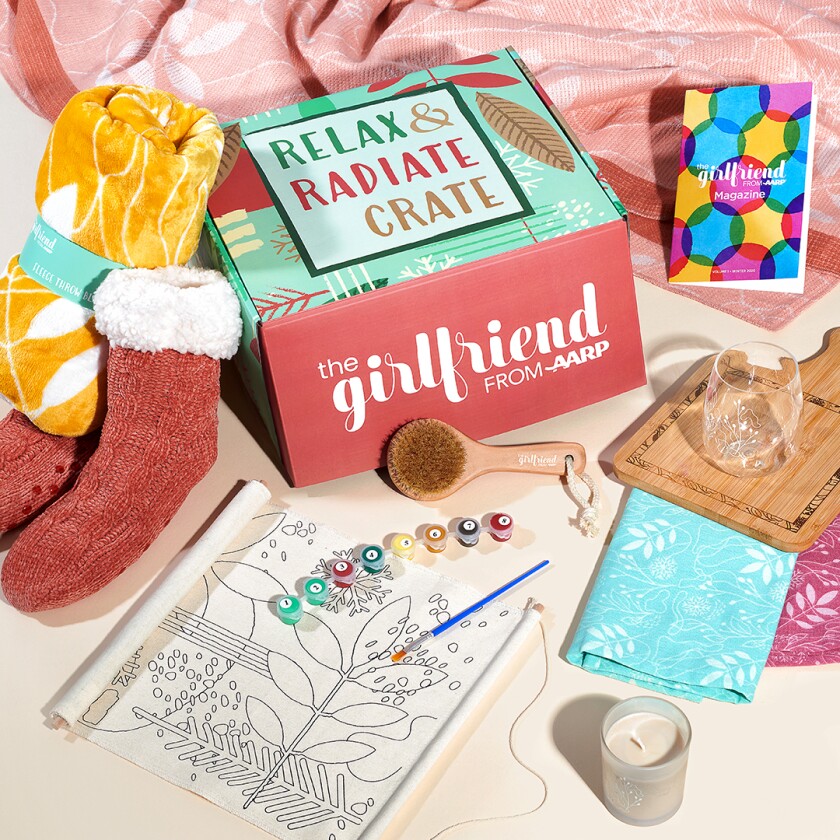 A beautiful and reversible shawl that is not too light and not too heavy, to help you look your best in winter or spring.
A paint-by-number kit designed to bring out your inner artist.
A pair of plush slipper socks you have to see to believe, so comfortable you'll never want to take them off your feet.
A travel-sized dry brush that's perfect for exfoliating dry skin on the go.
A super soft fleece throw blanket that's just what you need to cozy up on the couch.
A gorgeous scented candle because, really, you can never have too many.
A solid wood cutting board that can double as a cheese board, charcuterie tray, or grazing platter.
A set of decorative Dish Towels that will brighten up any kitchen.
As with every box, there's a beautifully designed wine tumbler so that at the end of a year, you'll have a lovely set of four.
Read the full reveal.

And our Spring 2021 Crate…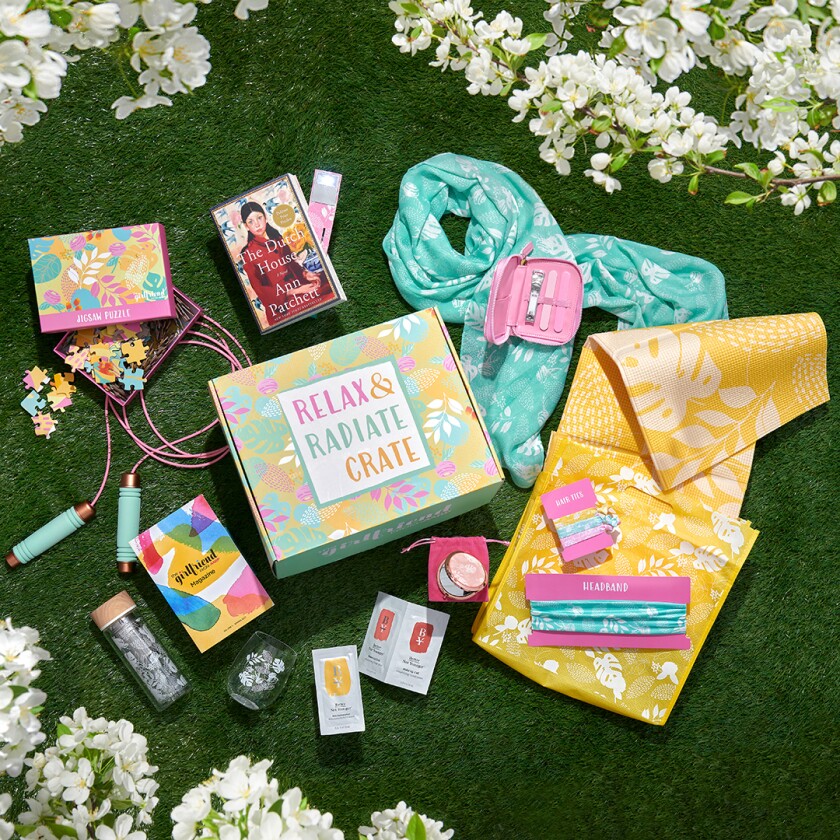 A foldable yoga/fitness mat so that you can exercise wherever you go.
A lovely scarf to channel your inner Audrey Hepburn
An elegant compact mirror that fits right into the palm of your hand.
A manicure kit because, let's be honest, we've all overlooked nail care this past year.
A best-selling novel, The Dutch House by Ann Patchett. Believe me, it's a good one!
An LED reading light that doubles as a bookmark. Clever, eh?
A jump rope so that, after a long, cold winter, you can finally unleash the child within you and have some fun!
A jigsaw puzzle because, really, you can never have too many.
A tea diffuser bottle that is as versatile as it is cute.
A chic headband and hair ties so that you can work out in style.
As with every box, there is a beautifully designed wine tumbler so that at the end of a year, you'll have a lovely set of four.
And a mini-magazine, packed with great content created just for subscribers, as usual
Read the full reveal.

We have had so much fun creating these crates for you all to enjoy, and sincerely hope you do! Our Summer Crate ships at the end of June, so if you haven't subscribed yet, be sure to do so today to reserve your crate! You'll get over $200+ worth of fabulously fun products for just $45 – with free shipping, of course!

SPOILER ALERT FOR OUR SUMMER 2021 CRATE

Curious to know what's in our Summer Crate? We won't ruin the surprise, but here is a sneak peek at just one of the many awesome items you'll receive in your Summer Crate…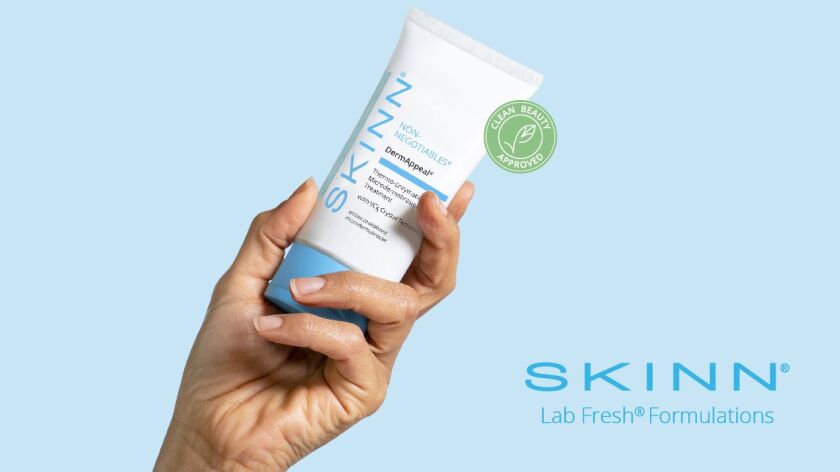 Get ready for smoother, brighter, clearer, more youthful skin!

Soak up a summer of self-care with your Summer Relax & Radiate Crate, featuring SKINN DermAppeal, the #1 best-selling at-home professional strength microdermabrasion treatment that will have you looking and feeling radiant all year round. You'll get a full-size bottle (retail value $35) in your Summer Crate if you subscribe today!

The Relax & Radiate Crate also makes an amazing gift for friends and family — consider gifting a subscription to your loved ones.