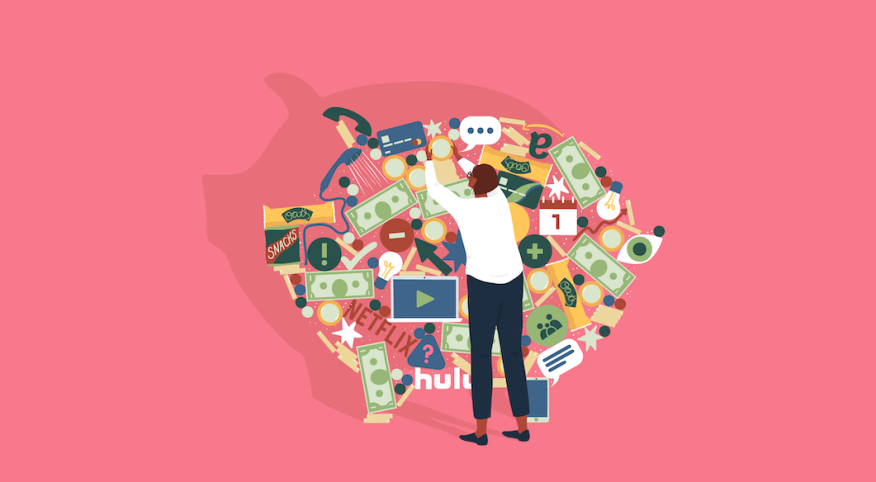 Small changes in your weekly budget can add up big time, and saving just $20 per week adds up to $1,040 per year. We spoke with experts and found creative ways to save money.

Alternate TV subscriptions

Your TV may have been used quite frequently recently (hi, Netflix and chill!). But that doesn't mean it has to be expensive. First knock out cable, since there are less expensive options (hello, Hulu)! But don't just stop there, says Ethan Taub, founder of Goalry, which creates a single place to reach financial goals and comparison shop. "If you have a subscription to Netflix, Hulu and Amazon, spread them out and try one per quarter," Taub suggests. "There's no way you'll be able to watch everything, so try them in moderation."


Switch to a free accounting software

Do this instead of a monthly fee software, says Stefan Palios, founder of PulseBlueprint. Palios uses Wave, which saves him $20 per month. "I still pay payment processing fees, but those are charged on every platform so it's not a big deal," he says.


Hold minimum balances in your bank accounts

This provides you with premium access. "On my personal account, if you hold a minimum balance in the account, you get a fee waiver for the monthly fee ($30) and one fee waiver for a credit card annual fee ($120)," Palios says.


View your dollar as a vote

When you view your dollar bill as a vote, you'll automatically be more careful about what you elect to use it for, says Helen Chen-Tournay, a personal finance expert based in Europe and owner of the blog Mamabearfinance. For example, she says, if you're a frequent Starbucks drinker, at seven cups per week (average $5 per cup), you effectively spend $35 per week — or $1,820 per year on coffee. "If cutting back on several cups of coffee has no effect on your overall happiness, then do it," she says. When you elect to purchase just three cups per week, you'll spend $780 per year instead of $1,820. That's a total annual savings of $1,040, or $20 per week.


Install low-flow showerheads and faucets

These can reduce your water usage by up to 50 percent, says Lisa Torelli-Sauer, editor at Sensible Digs, a website geared toward helping people make smart investments in their homes. There are also low-flow toilets available that can cut your toilet water usage in half. "The average household has a monthly water bill of $70," Torelli-Sauer says. That's about $17.50 spent on water weekly. "If you reduce your water usage by 50 percent using low-flow fixtures, you could save $8.75 per week," she says.


Stash snacks

We all know it's less expensive to eat at home rather than going out (and it's safer: social distancing!) — but it's so hard to do this when we have a long commute and there are restaurants tempting us along the way. That's why Kari Lorz of Moneyforthemamas stashes a box of granola bars in her car (and a few in her work bag as well). "You are hungry now," she says. This saves her $20 and hundreds or thousands of calories.


Switch to an extended family mobile plan

You may already be on a family plan for your mobile phone, but you can save even more by switching to an extended family plan, says Jay Warra, founder of Walletero, a New York-based independent personal finance site providing expert tips on making and saving money. Since most major carriers offer "buy one, get one free" or similar promotions, you can add more people to your family plan: a few close friends or members of your extended family. This way, the average cost goes down for everyone, Warra says. "To keep track of these promotions, make Google work for you," he says. Create a Google alert with the words "free" and the name of your carrier. "You'll receive a notification when Google finds something worth exploring," Warra says.